KAPPA TEAMS UP WITH HEINEKEN ON CAPSULE COLLECTION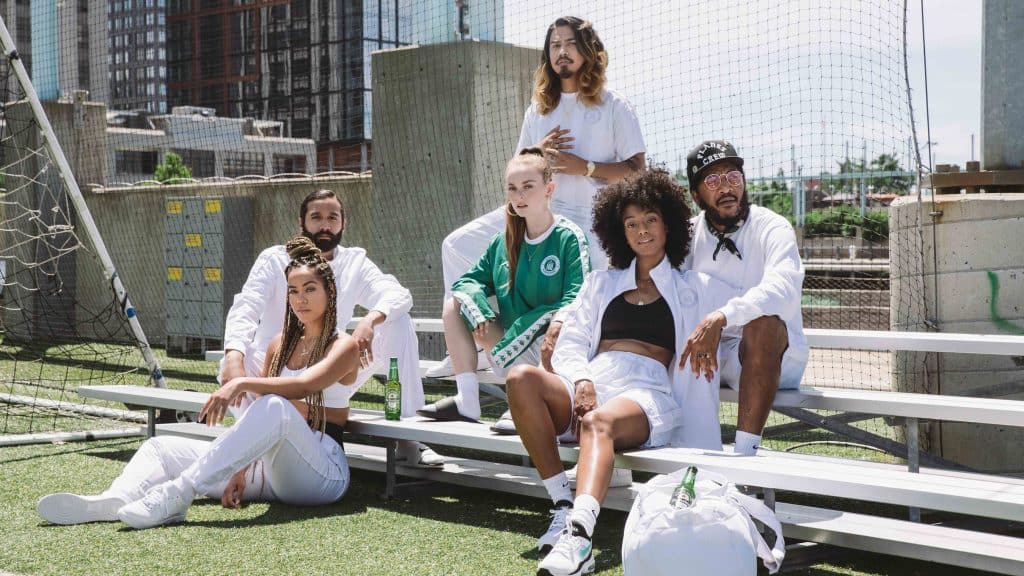 Heineken has launched its ninth year of its highly-anticipated #Heineken100 program by kicking-off its partnership with Italian sportswear brand Kappa for a limited-edition, six-piece capsule collection.
The 2018 #Heineken100 collection includes a track suit, jersey set, duffle bag, and a "Friends & Family" jersey, and commemorates and continues the conversation following the World Cup.
For the second time in the history of the nine-year program, the #Heineken100 products will be available for consumers 21 and older to purchase exclusively at Stadium Goods – the world's premier streetwear marketplace – on Thursday, July 26. The pop-up provides the perfect home for the collection as it pairs the innovative retail shop with equally groundbreaking #Heineken100 program.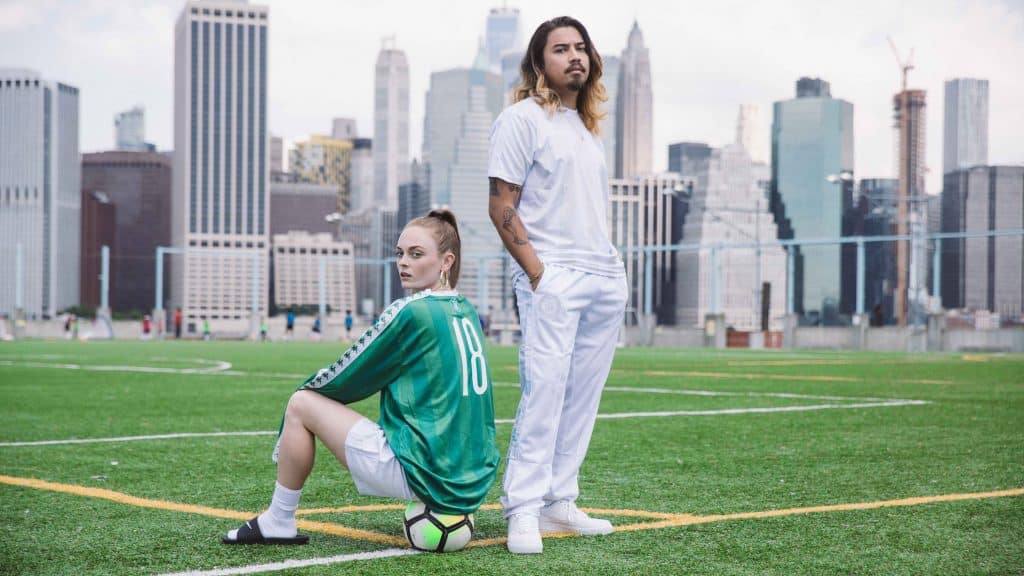 "The world's largest soccer tournament is over, but Heineken and Kappa are still here continuing both brands' rich history of collaboration and support of soccer style and culture," said Dre Hayes, co-founder of The Foundation – Kappa USA's partner company. "We're thrilled to partner with Heineken on this year's #Heineken100 program to bring our consumers a stylish, luxury collection that is simultaneously trending and timeless."
"This year's collaboration between Heineken and Kappa highlights the refined taste and passions of both brands' consumers through a luxury capsule collection that lives at the intersection of sports and high-fashion," added Coltrane Curtis, founder and managing Partner of Team Epiphany, the culture-first marketing agency that birthed the #Heineken100 program. "While many brands attempted to join in on the conversation during the world's largest soccer tournament, few have the connection to soccer style and culture like Heineken and Kappa authentically have."
Last year, Heineken partnered with the iconic Japanese Streetwear brand A Bathing Ape (BAPE) to produce one of the most celebrated collaborations of 2017. Previous #Heineken100 partners have included Tumi, Public School, Garrett Leight, Union Los Angeles, Parabellum, Mark McNairy, Kith and Neighborhood Japan, among others.