L.G.R COLLABORATES WITH AMREF FLYING DOCTORS FOR SECOND SPECIAL EDITION EYEWEAR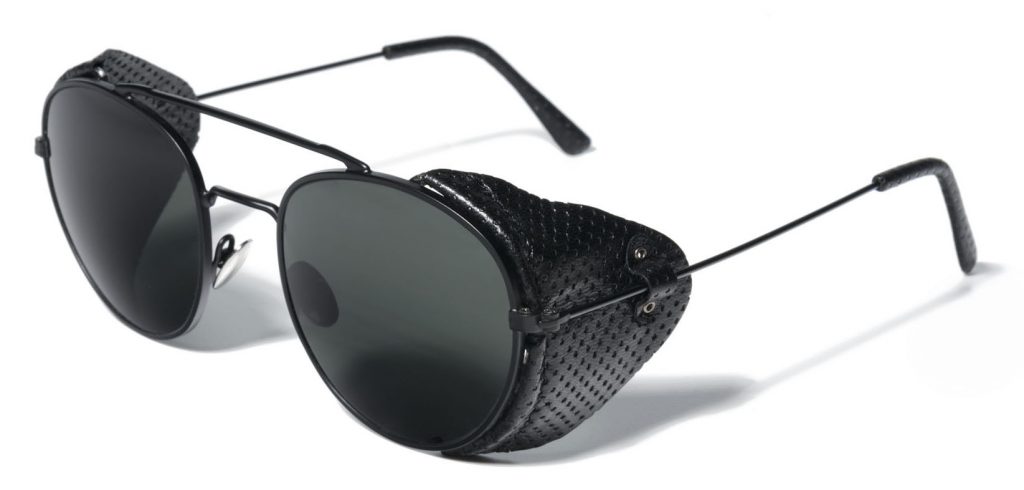 Luxury Italian eyewear brand L.G.R has partnered with AMREF Flying Doctors to create a second edition of the L.G.R for AMREF Flying Doctors Special Edition collection. A portion of the sales will be donated to AMREF Flying Doctors, a non-profit organization that provides air ambulance services to the underprivileged citizens in Kenya in need of urgent medical attention.
Designed based on the needs of the very pilots who every day risk their lives in flight missions across Africa – the Dahlak is the ultimate aviator frame. Featuring darkened green lenses with a special anti-reflective coating, a powerful high altitude UV protection filter and black leather eye guards to block out glare. This time around, the frame will be matte black, in order to further reduce reflected light, being absorbed by the matte finish.
"The origins of L.G.R are deeply rooted in Africa, which is why I wanted to produce the Special Edition L.G.R for AMREF Flying Doctors," said Luca Gnecchi Ruscone, founder of L.G.R. "A percentage of revenues from sales will be donated to the Charitable Evacuations program. My hope is that in this way L.G.R can make its own contribution to increasing the number of free evacuation flights flown to save the lives of people with serious illnesses. This along with other projects, is our way of giving back to the African continent, which has played such an important role as the source of inspiration behind the brand."
"Charity evacuations are an important part of what we do at AMREF Flying Doctors and something we hold close to our heart," added Dr. Bettina Vadera, CEO of AMREF Flying Doctors. "We are grateful to have generous partners like L.G.R on board so we can continue to reach people most in need who otherwise may not survive."