LACOSTE PARTNERS WITH CLUB MED ON SPECIAL PROGRAM, POLOS
French sports-inspired brand Lacoste has teamed up with the all-inclusive holiday resort concept Club Med on a month dedicated to gold and tennis in four resorts and an exclusive collection of polo shirts.
From now until May 13, golf and tennis month will be held at Club Med with the presence of Lacoste ambassadors. Demonstrations, conferences and special events will occur during the month, ideal for golf and tennis amateurs and enthusiasts. Participated clubs are located in Marrakech La Palmeraie, Morocco; Opio en Provence, France; Da Balaia, Portugal; and Vittal Golf Ermitage, France.
As part of this partnership, Lacoste has designed a capsule collection of polo shirts in blue, white and red. The number 45, which has featured on Club Med t-shirts for the 45th anniversary of the brand, will be featured on the sleeves of the polos. The limited edition run of polos will be sold at 16 resorts in Europe and on lacoste.com.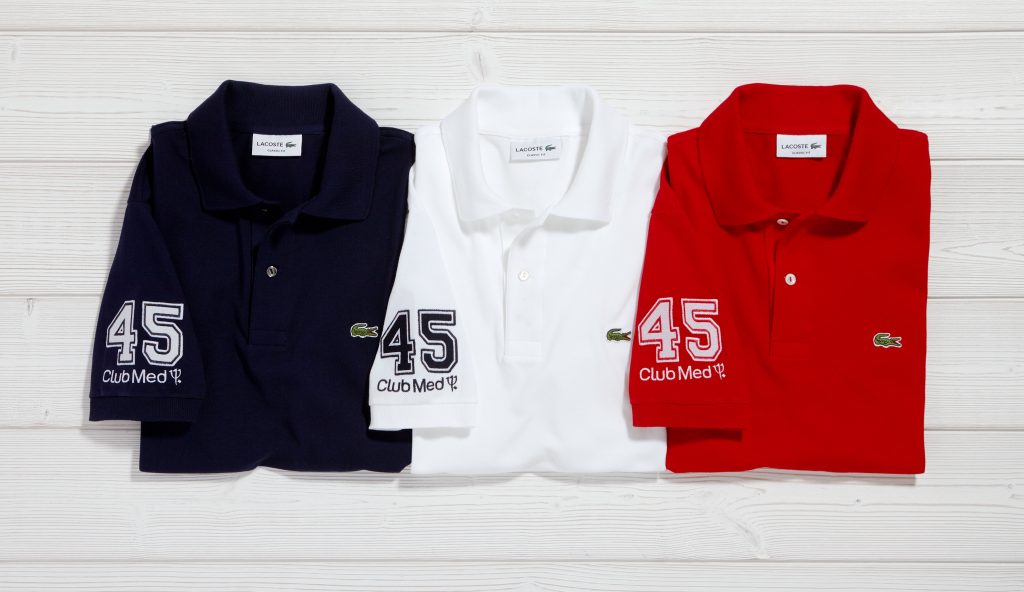 "The partnership between Lacoste and Club Med, two flagships of French knowhow, symbolizes the desire of both brands to offer their customers, all over the world, a unique experience through values of sport and team spirit," said Thierry Guibert, CEO of Lacoste. "I am very proud and enthusiastic about the development of this partnership which will allow to live privileged moments with our Tennis and Golf ambassadors, the pillar sports of Lacoste's positioning."
"I am very pleased to celebrate today the launch of the partnership with Lacoste which, in addition to communal French values and roots, shares with Club Med the passion for sport," added Henri Giscard d'Estaing, president of Club Med. "In our Resorts for Golf and Tennis Month, the presence of the Lacoste ambassadors will enable us to offer our clients an improved holiday experience under the sign of sport, discovery, and amazement."