MARIO LOPEZ LAUNCHES FOOTWEAR COLLECTION WITH AMERICAN EXCHANGE GROUP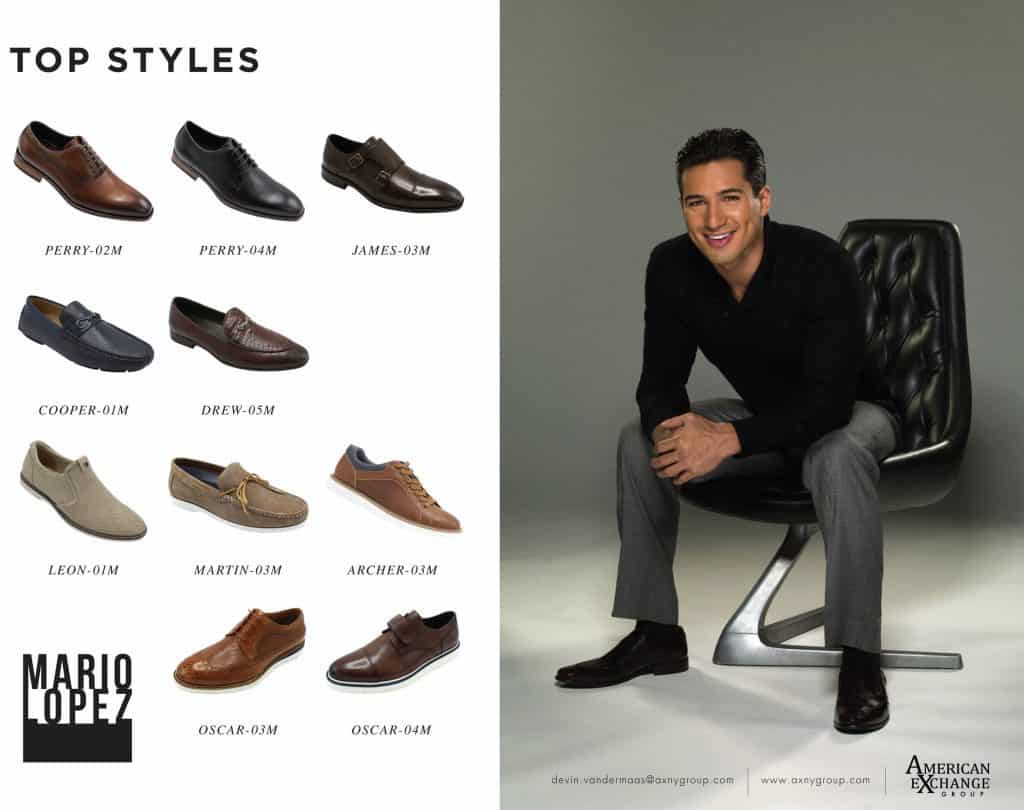 American Exchange Group partners with Mario Lopez to launch new shoe collection for men and boys.
The complete fall/winter collection of men's and boy's footwear styles include loafers, boat shoes, oxfords, chelsea boots, lace up boots and even novelty smoking shoes. The collection has an average retail price range from $50 to $80 and is available at retailers nationwide with stockists rapidly growing.
Lopez is a Mexican-American Emmy-winning television host, bestselling author, radio personality and actor. Born in San Diego, California, Mario Lopez leads an aspirational L.A. lifestyle that is dedicated to athleticism, health and wellness. Not only is Lopez a huge entertainment personality, he is an avid sports fan, which is reflected into his personal style of casual, fresh, and contemporary looks. The footwear collection showcases a wide range of styles that closely follow Lopez's personal style integrated with the current upcoming footwear trends.
American Exchange Group is an industry leader in accessories design and manufacturing. By facilitating distribution to major retailers worldwide for custom private label brands, exclusive licensed brands and branded accessories including watches, wearable technology, jewelry and footwear, American Exchange raises the bar by disrupting status quo pricing while staying at the forefront of trends.