NBA STAR CARMELO ANTHONY TEAMS UP WITH FAMOUS NOBODYS ON COLLECTION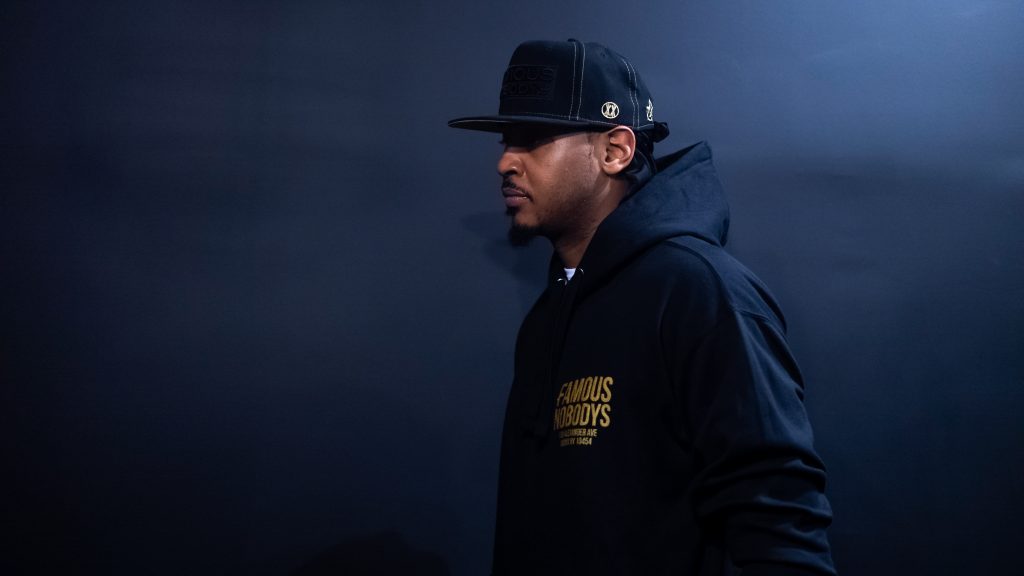 Houston Rocket and NBA superstar Carmelo Anthony has teamed up with New York City-based streetwear brand Famous Nobodys on a new capsule collection. The collection, called "ME7O MADE," will be showcased inside the Famous Nobodys' new brick-and-mortar retail store in the Bronx in NYC on Monday, December 17.
The ME7O MADE collection, which includes a hoodie, varsity jacket, joggers and more, is primarily colored in contrasting black and gold. Anthony's signature number 7 is interwoven throughout the collection and price point – prices range from $47 – $277.
"Carmelo is known as one of the most stylish players in the NBA – so collaborating with him on the ME7O MADE collection was an honor," said Christian Vazquez, co-founder of Famous Nobodys. "With that said, it was that more important for us to make the collection RIGHT and to make it feel like a moment. With the launch of the new store and the line – we feel we've done just that."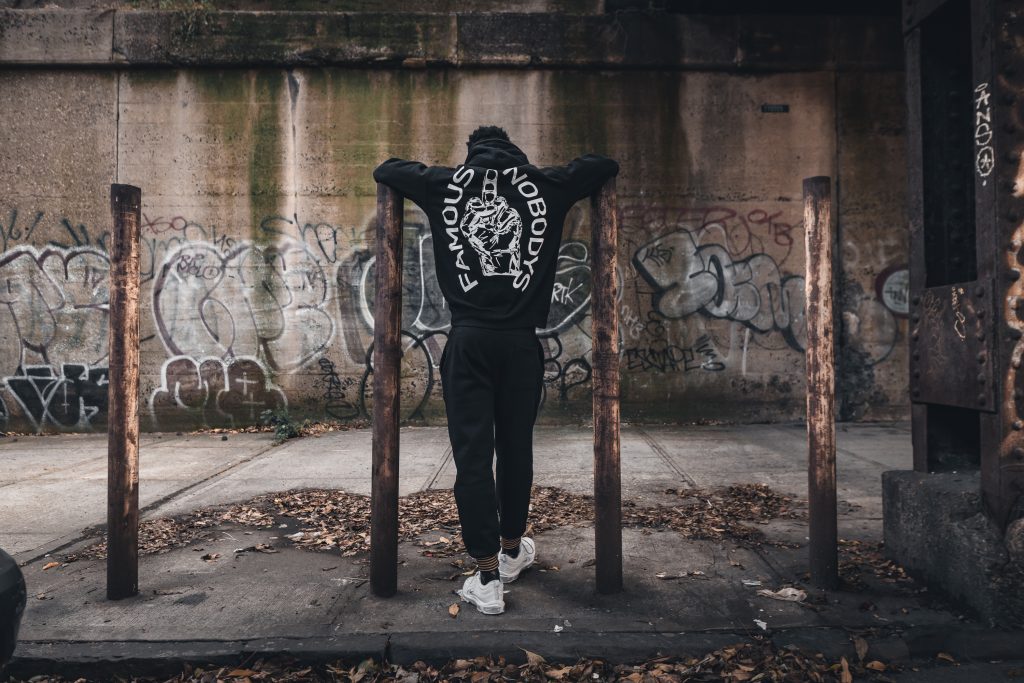 "ME7O MADE is something that was fun for me to be a part of because it allows me to explore a part of fashion away from the court in clothes that are fly, comfortable and mean something to me," added Anthony.
To commemorate the new collection, Famous Nobodys' existing retail space has gone through a complete renovation including the addition of a gentleman's lounge. This space, located at 130 Alexander Ave. in the Bronx, has a been a mainstay for artist, athletes, and celebrities – who have donned Famous Nobodys – including Chris Rock, Allen Iverson, DJ Khaled, and others. The store is committed to providing their customer with an unforgettable and hassle-free shopping experience – including an embroidery machine for customer customizations.
Famous Nobodys popularity hangs on founder's Christian Vazquez and Gary Gonzalez's idea that everybody is famous in his or her own right, even whom society might call 'nobodys.' At any point, anyone can rise from obscurity to fame – so celebrate those who become famous to the somebody's in his or her world – both large and small.