NOTEWORTHY AT PROJECT AND MRKET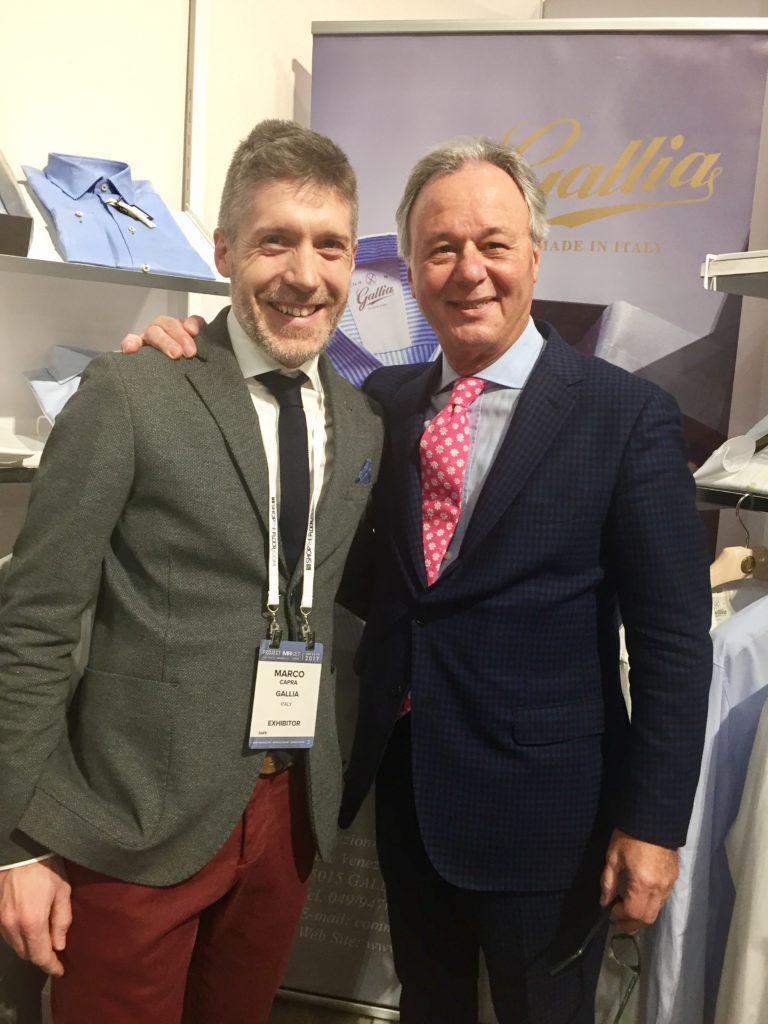 For retailers who want the best of the best in custom shirtings out of Italy, check out Gallia, the only company we know with a separate factory for made-to-measure production. U.S. retailers can use Gallia's standard hand-made shirts ($90-$130 cost) for customer try-ons; modifications are then made from existing patterns, everything from lowering shoulders to contrast stitching to button placement. Delivery to the U.S. is four weeks; the surcharge for MTM is only $18 per shirt.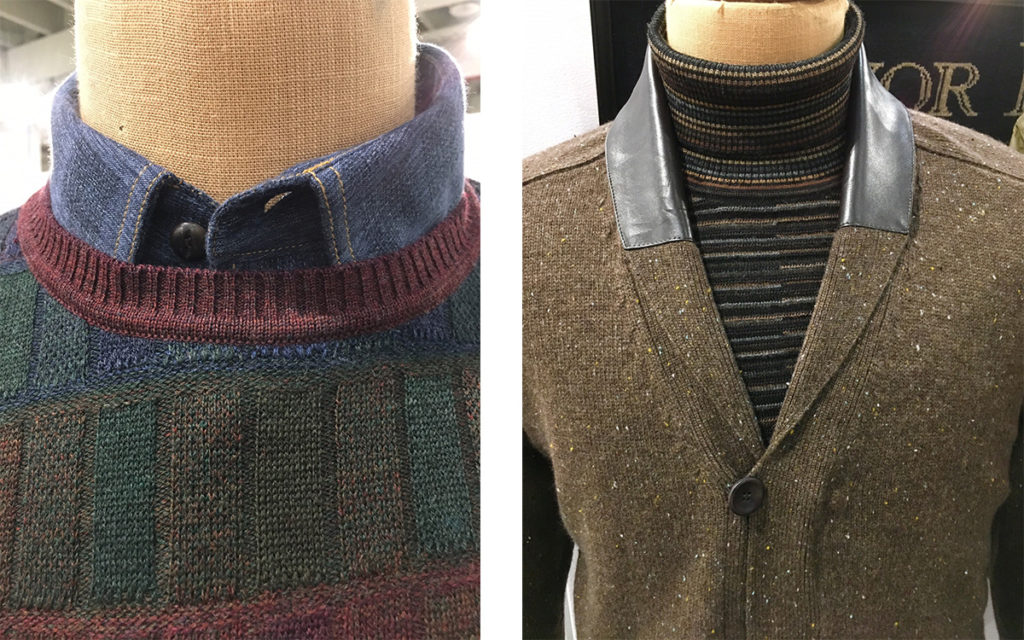 Thank goodness she's back!  For no one makes sweaters like Lenor Romano. Check out her gorgeous merino quarter zip with a touch of suede and front cable ($85 cost), her loose knit mélange knit of cotton/wool/alpaca ($55), some amazing printed velvet woven shirts and her completely reversible Pima T-shirts, $31 in four colors. What a talent!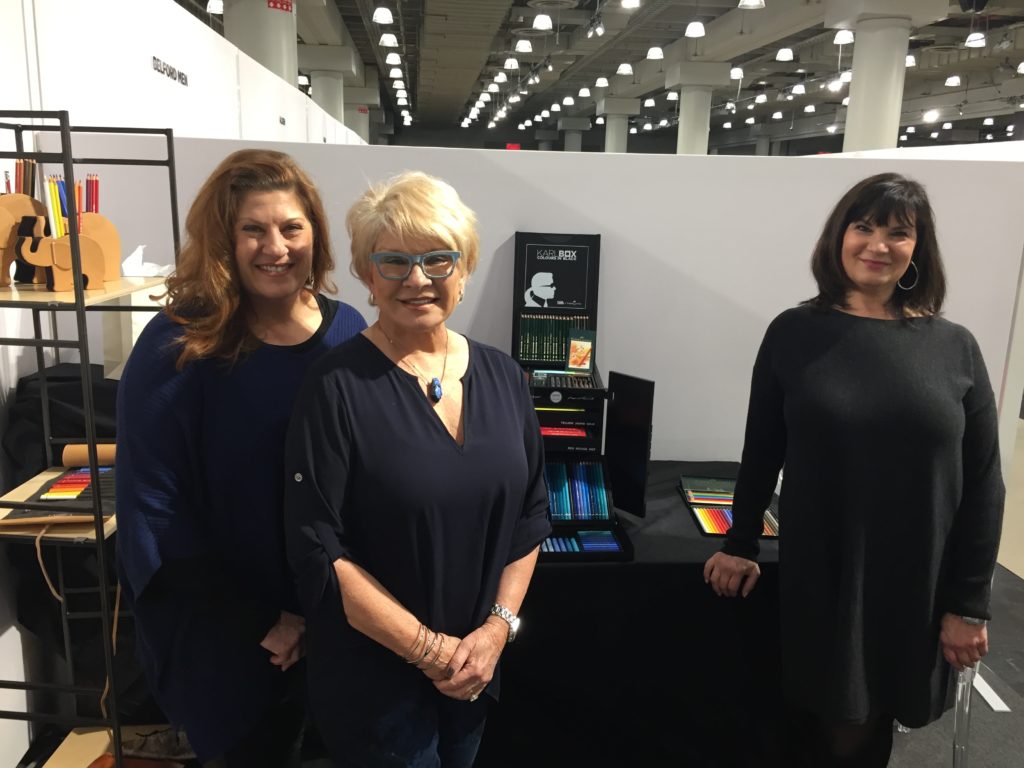 The add-on gift item stores need to buy now (just in time for groomsmen gifts and graduations): an assortment of beautiful pens ($150-$600 retail, most in the $250-$400 range and guaranteed for life!) from Faber-Castell. The wholesale price for this fixture of 76 elegant pens is $3200; the trick to quick turn and great profits is simple: keep the fixture filled! The company keeps inventory stateside; stores that don't run out are singing the praises of this great impulse item.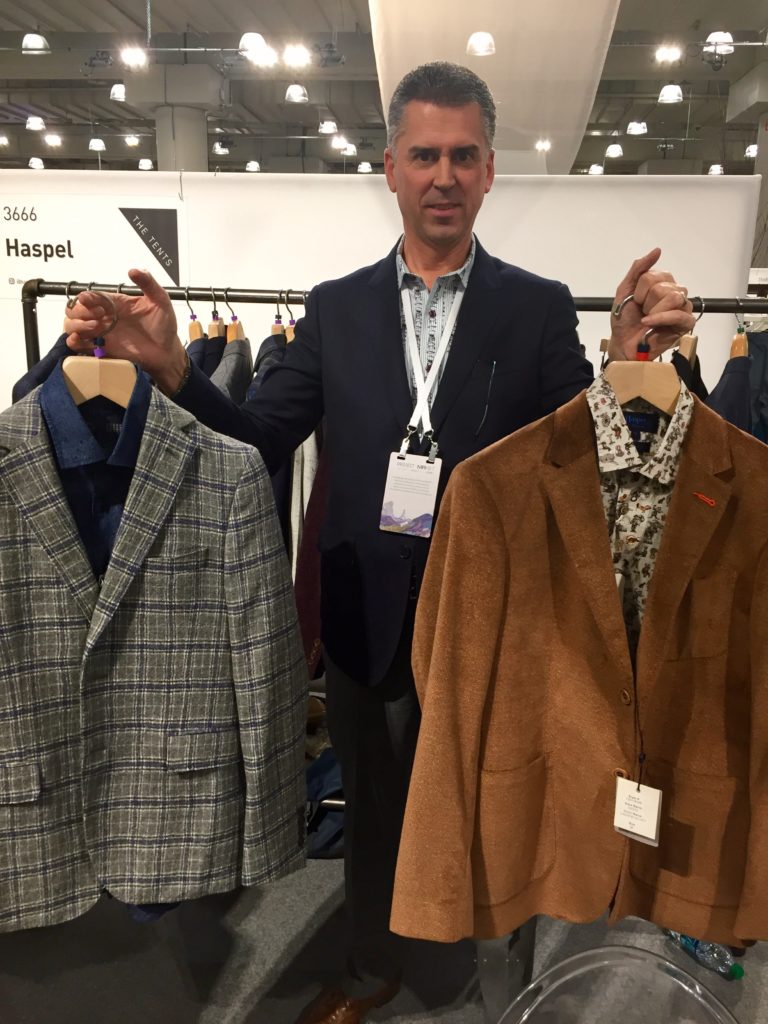 At Haspel, Will Swillie was delighted to show off Haspel's well received (and well-priced) fall '17 collection. "For us as a brand known for summer, we've had great reaction from stores like Rubenstein's, Boyds, Levys, Perlis, M. Penner. Our washed cords did particularly well." Check out their sportcoats at $395, pants at $195 and woven shirts at $166.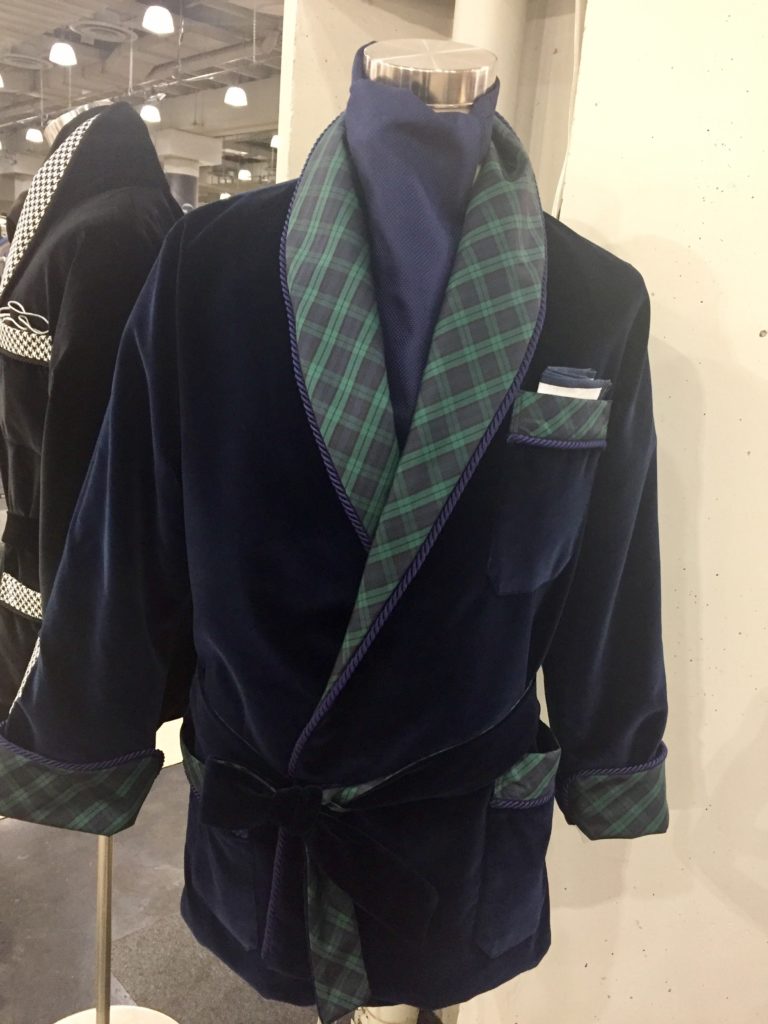 Dion neckwear showed some beautiful casual ties in interesting blends. My favorites were the ancient madder silks, which Irene and Tina explain is a natural dye process that creates a washed effect. (At the risk of sharing "too much information", the originally process back in the day involved cow urine, so the wash had a yellow-ish tint; these days the dye often comes from berries.) Also outstanding: Dion's specialty robes, the quintessential Christmas gift at $595 wholesale for a suggested retail of $1500.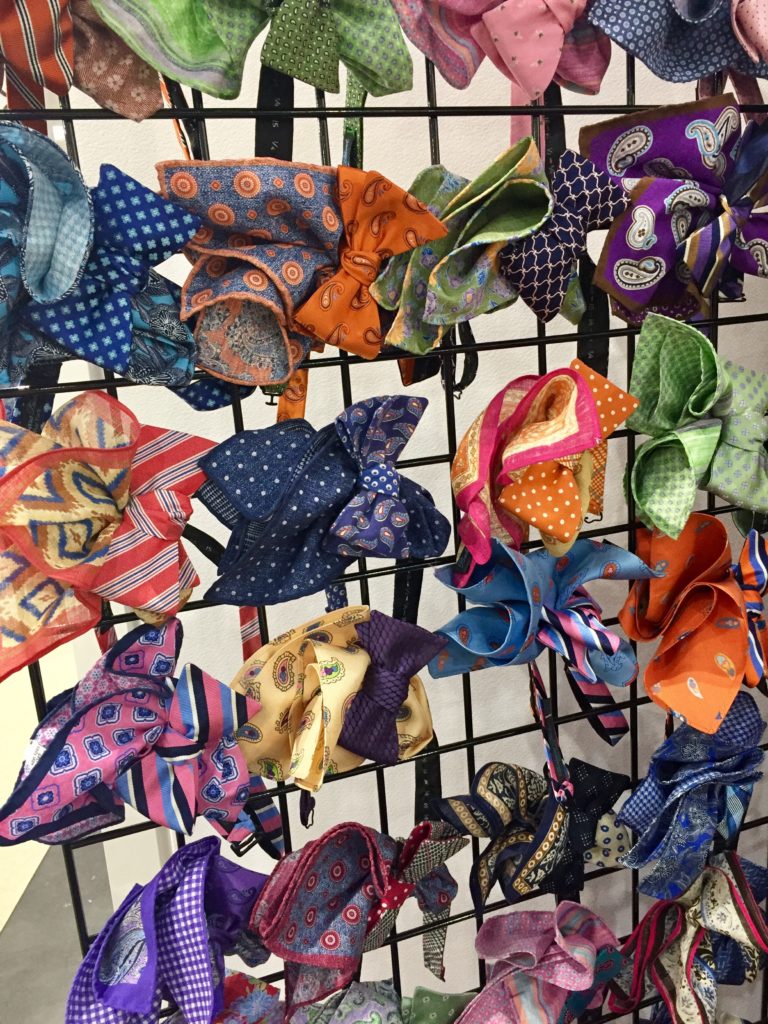 And while we're shopping neckwear, check out Barbara Blank's strong collection of pocket squares (note the effective grid presentation), picking up the slack for bowties in many stores. Also exceptional here: an amazing collection of Italian cashmere blend socks, available in both regular socks ($15 cost) and no-shows ($14). "They wash beautifully in cold water" confirms Barbara, who's tested them dozens of times.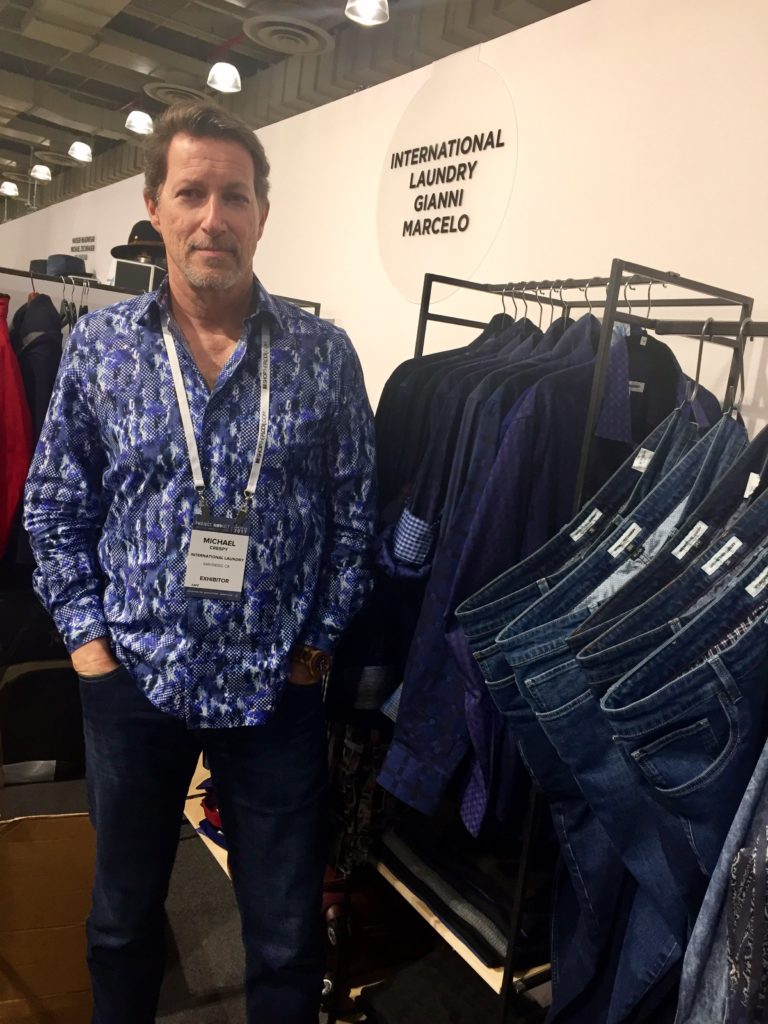 Among the many hot times at International Laundry, check out their new denim collection, made in Turkey at $48 cost (vs. key competition at $68). A blend of 97% cotton and 3% Lycra, these jeans are available in several fits and washes, a good alternative to some of the overly distributed status labels.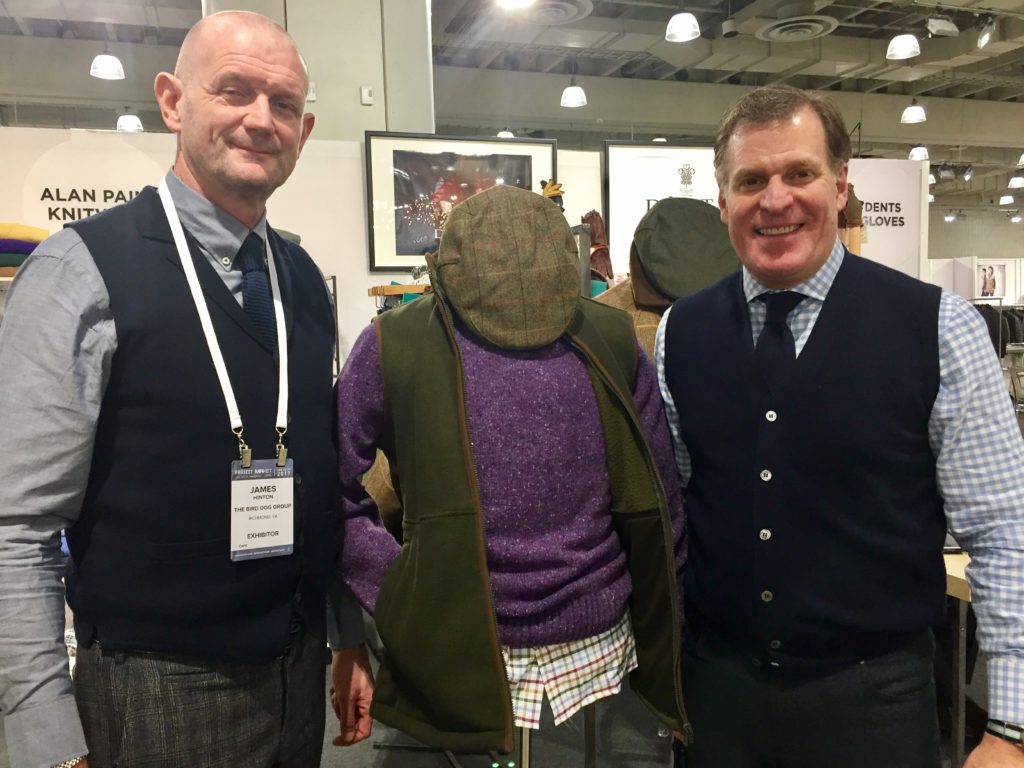 Alan Paine, a true heritage brand out of England, has gone back to its roots with a collection of gorgeous "contemporary classics" in fine wools and cashmeres. Established in 1907, this brand has its own authentic crest that features a "woolsack," taken from the 18th century town seal of Godalming, where wool and knitting industries were key sources of income for centuries.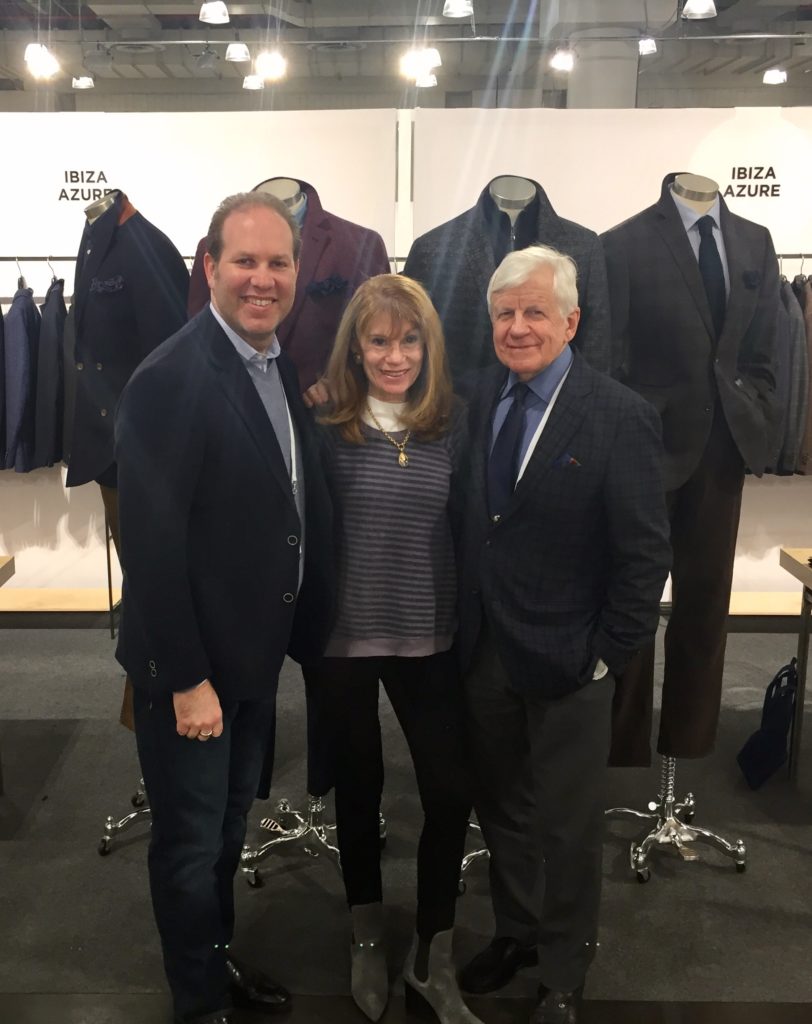 David Schuster and creative director Kjell Wikestam were proud to show Ibiza's new fall collection that incorporates both soft coats (Azure label) and more tailored designs. The collection is mostly in the $185-$250 wholesale range and include gorgeous wool/cashmere blends. There's also a great group of soft outerwear and outerwear vests with a sweater-y feel.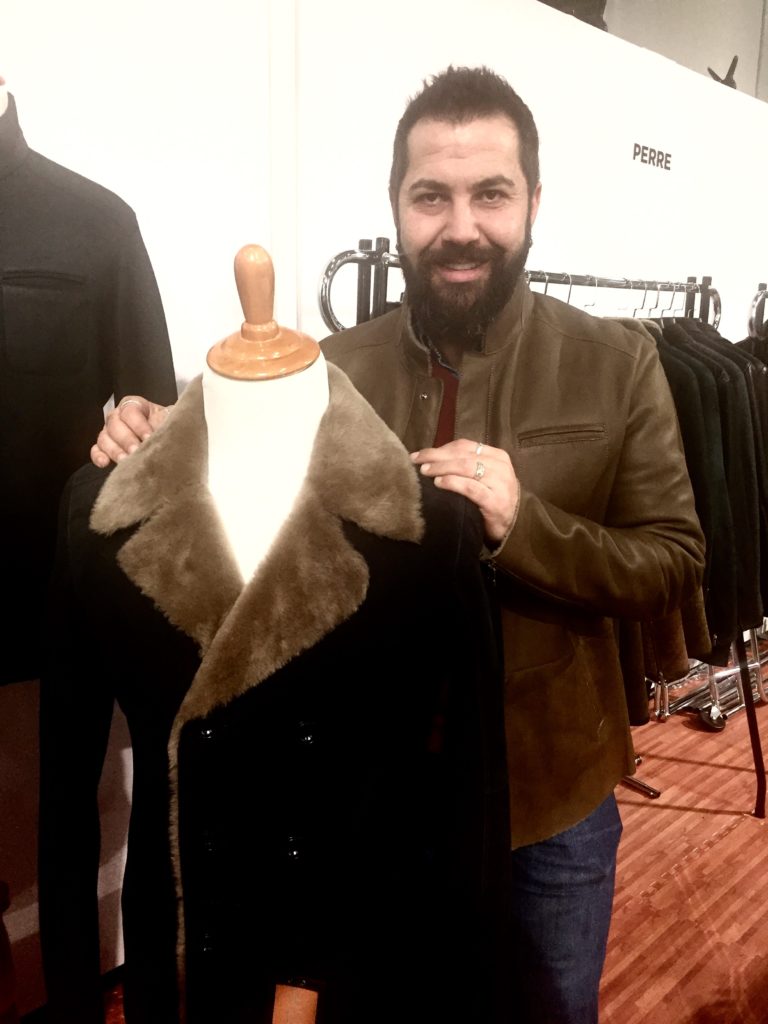 Among the best leather and shearling collections we've seen, check out En Soi. Many of the skins are limited edition, some from factories that make for designer labels at many times the cost. (I had trouble capturing these fabulous designs in a photo so check them out in person!)  Also some great footwear!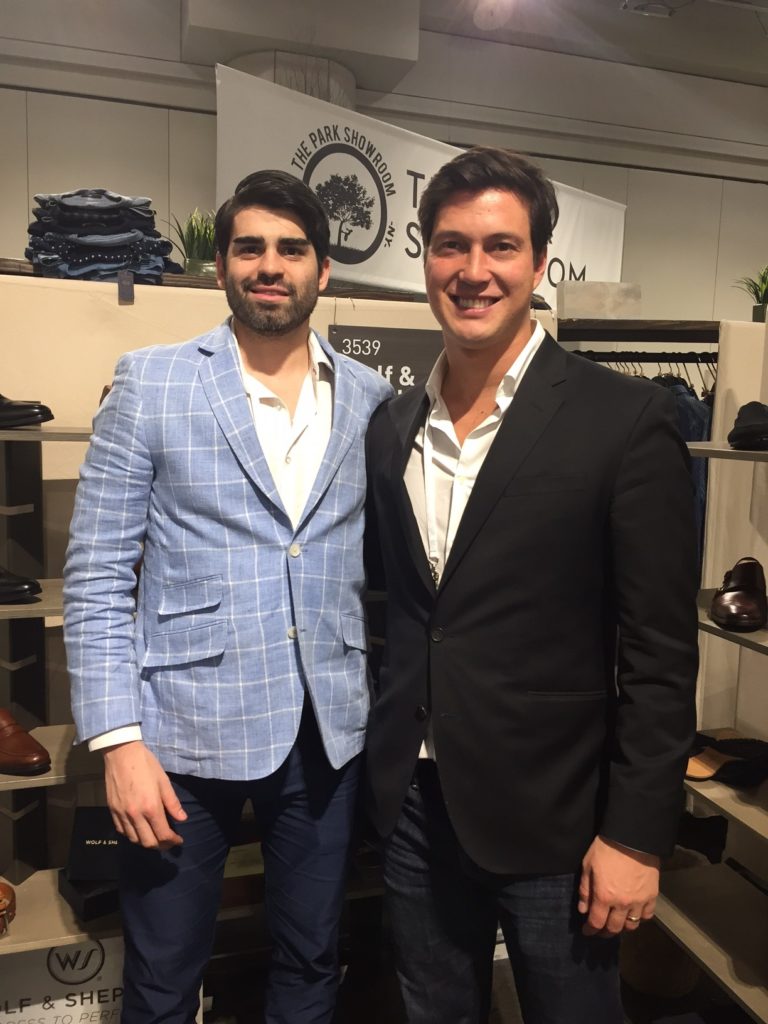 And for footwear that combines fashion and function, check out Wolf & Shepherd. Founder Justin Schneider has created a concept that combines a handcrafted dress shoe upper in super-soft Italian calfskin with amazing performance technology in the sole (cushioned lining, memory foam, carbon fiber shank) so the shoe is a full pound lighter in weight. What's more, runner Juris Silenieks recently beat out 6000 runners to win a half marathon by six minutes (even with a two minute bathroom break!) wearing a pair of these incredible dress shoes.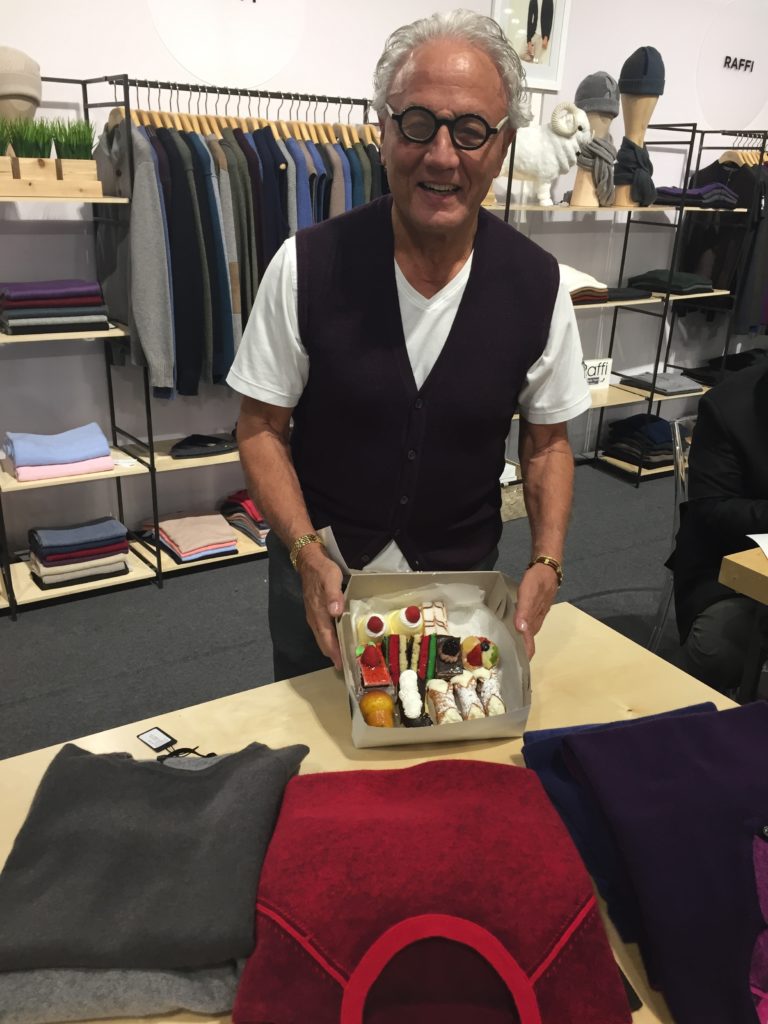 Finally, under the heading of "how best to present a colorful collection at a trade show"—Raffi Shaya serves delicious pastries in the same shades as his sumptuous sweater knits. A tasty idea, for sure!