OUR JULY AWARDS ISSUE IS OUT NOW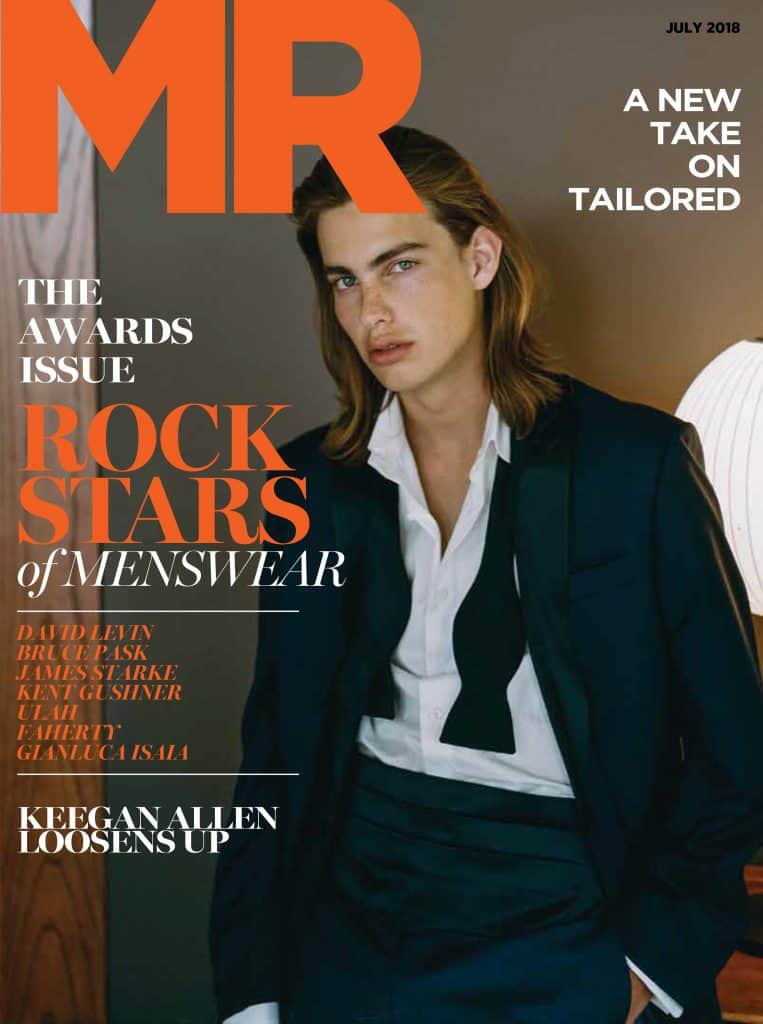 The July 2018 Awards issue of MR magazine will land on your desk any day now, giving you vital information about our industry.
This hot-off-the-press issue features tributes to our seven worthy honorees, who will be saluted at our annual MR Awards dinner on July 23: JCPenney SVP James Starke; DXL CEO David Levin; Bergdorf Goodman and Neiman Marcus men's fashion director Bruce Pask; legendary Philadelphia retailer Kent Gushner of Boyds; Italian fashion designer Gianluca Isaia; Alex and Mike Faherty, co-founders of contemporary lifestyle brand Faherty; and Joey Mendez and Buck Wimberly, co-founders of Kansas City-based store Ulah.
The issue also includes an eight-page fashion spread devoted to new looks in tailored clothing, a preview of next month's Chicago Collective, our popular "Ones to Watch" section, a "Scene" column detailing the hottest shows to see in the Big Apple in July, and more exciting features. Finally, our editor-in-chief, Karen Alberg Grossman, delivers her always incisive take on the state of the menswear world.