PENNSYLVANIA MEN'S SPECIALTY SHOP HARPER'S TO EXPAND INTO NEW LOCATION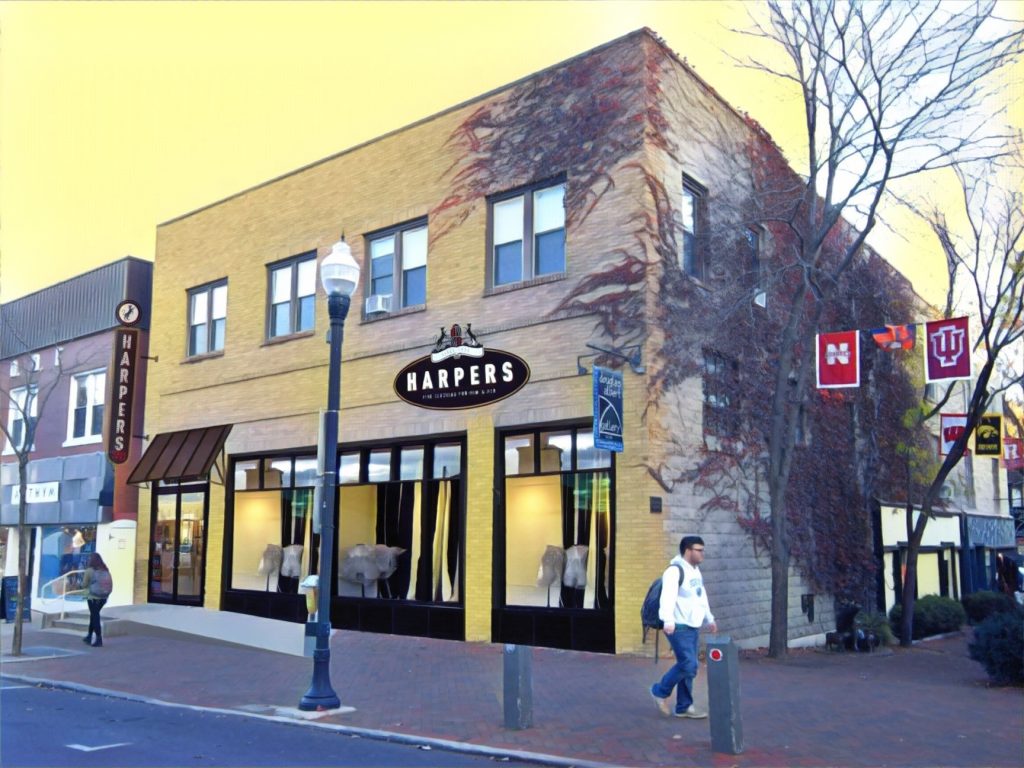 State College, Pennsylvania-based men's specialty retailer Harper's is expanding!
The shop will move to a new and larger location in the fall of this year. Harper's will remain on College Avenue, but the expansion will place it just a few blocks east to a beautifully renovated store in a historic location beside the Tavern Restaurant.
The new 6,000 square-foot, multi-level store located at 224 East College Avenue will be designed by Paula Cipar of Morpheus Studios with Al Drobka as lead architect and Veronesi Building and Remodeling handling construction. The finished result will be a new store that honors Harper's heritage as a State College tradition.
"We've dressed generations of Penn Staters for job interviews, game days, and graduations, and our new shopping environment will allow us to better serve the needs of the State College community," said owner Brian Cohen, a third generation clothier. "We will expand our selection of men's tailored clothing, sportswear, and Harper's Varsity Club, which offers exclusive Penn State apparel and accessories from brands including Vineyard Vines and Peter Millar. We're thrilled to announce the addition of a women's boutique. And we'll also be expanding our in-house tailor shop, adding large glass windows so our customers can watch the hard work that goes into each and every alteration."
"We're proud to provide our customers with the highest levels of fashion, friendliness, and service while they're here in State College and even after they go out into the world – we've shipped products to Penn Staters across the country," Cohen said. "Just like Penn State itself, we're always looking back to our traditions and heritage and using them to build the future. We're laying the foundation for the next 90 years."