REEBOK CLASSIC DEBUTS 'ALWAYS CLASSIC' CAMPAIGN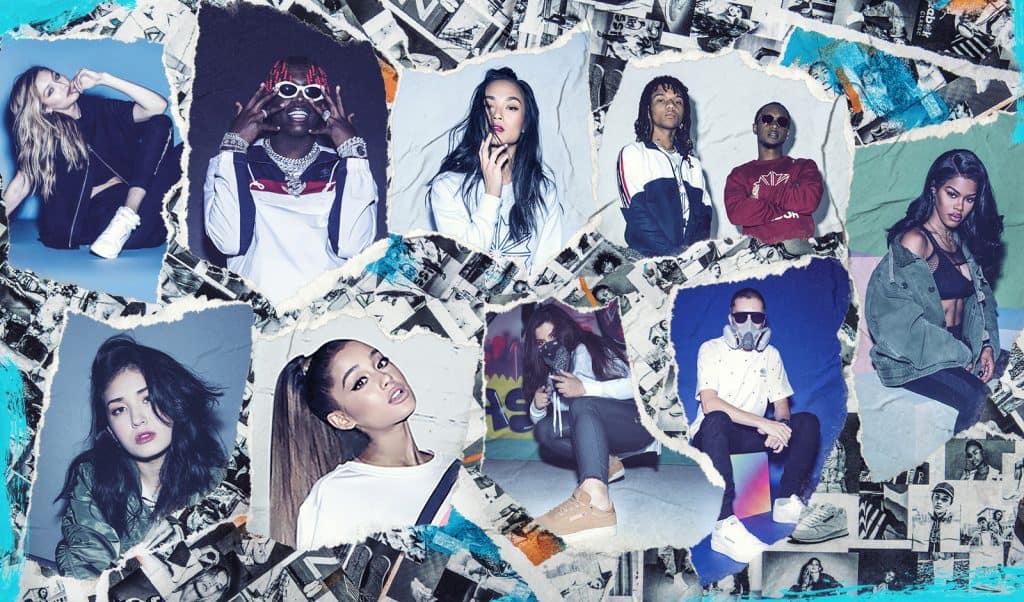 Global fitness and lifestyle brand Reebok Classic has revealed its spring/summer 2018 campaign that celebrates the brand's most disruptive and authentic style pioneers, challenging them to step up to the global stage to define what 'Always Classic' means to them.
The campaign unites Reebok Classic's iconic silhouettes: the Freestyle Hi, Classic Leather, Club C and Workout Plus by capturing some of today's most unconventional creative visionaries – including pop superstar Ariana Grande, international supermodel Gigi Hadid, hip-hop duo Rae Sremmurd, model Sharina Gutierrez, style icon Teyana Taylor, rapper Lil Yachty, graffiti artists Felipe Pantone and Sany and K-pop sensation Somi.
Each partner fronts the silhouette that mirrors their unique character and physically represents what the style stands for at its core, creating a compelling story that truly reflects what it means to be defined as a Classic.
"Our brand has a history of pushing boundaries and the Always Classic campaign is no different," said Todd Krinsky, general manager of Reebok Classics. "It's a modern celebration of pioneers, darers, and authenticators who are reimagining what it means to be Classic on their own terms and are inviting everyone to do the same."
Born in the 80s, Reebok Classic's Franchise Four sneakers each have their own unique heritage, personality, and attitude. While today's culture drives us to fit the norm, the message at the core of Always Classic is to empower individualism, encouraging us to push our creativity to new depths. The new campaign is a call-to-action for people to embrace their individuality and live up to their full potential as a fierce/pioneering/unstoppable/fearless style leader.