RESTORATION HARDWARE UNVEILS NEW, SIX-FLOOR FLAGSHIP STORE IN NY'S MEATPACKING DISTRICT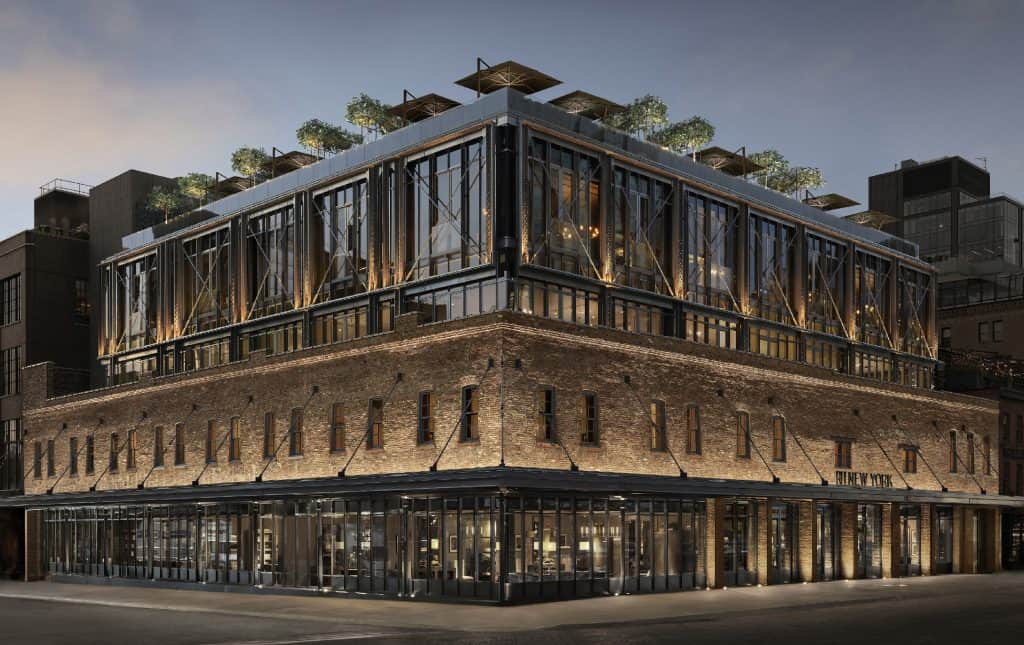 Restoration Hardware (RH) its new flagship store – RH New York, The Gallery – in the Historic Meatpacking District, prominently situated at the intersection of Little West 12th Street, Ninth Avenue and Gansevoort Street.
RH New York marks chairman and CEO Gary Friedman's ongoing collaboration with design architect James Gillam of Backen, Gillam & Kroeger, over the years recognized as one of Architectural Digest's Top 100 architecture and design firms in the world. Originally owned by John Jacob Astor in the late 19th century, this historic landmark building has been reimagined with a modern steel-and-glass structure rising five floors through the meticulously preserved original brick façade, with cast-iron I-beams evoking the neighborhood's industrial past.
Located at 9 Ninth Avenue, the 90,000-square-foot experience integrates all of RH's businesses – with entire floors dedicated to RH Interiors, Modern, Outdoor, Baby & Child, Teen and Interior Design – and marks the brand's continued foray into hospitality with a Rooftop Restaurant & Wine Terrace as well as a Barista Bar by celebrated restaurateur and founding president of RH Hospitality, Brendan Sodikoff. RH New York also debuts New York Night, a striking six-story art installation of hand-blown crystal lights by renowned artist and designer, Alison Berger.
"The Meatpacking District exhibits a spirit of innovation and irreverence, pointing New York City towards the future while respecting the integrity and authenticity of its past," said Friedman. "We were inspired by that spirit to create a retail experience worthy of such an iconic corner in what is arguably the most important city in the world."
"There have been select moments in my life and hospitality career that redefine my belief of what's possible," said Sodikoff. "New York City was built by people who had outlandish dreams and the determination to realize them. I'm grateful to be part of one of those dreams with the opening of RH New York."
Sodikoff continued, "Ascending the glass elevator to the rooftop, sun dappling through the atrium onto the murmuring fountains and wine terrace gardens, I'm filled with a deep sense of calm, well-being and gratitude to be part of this inspiring city."
And, for the first time, RH is imbedding an Interior Design Firm into its retail experience. As guests step onto the second floor, they will see RH Interior Design offices, as well as five private client presentation rooms with discreet VIP entrances and state-of-the-art technology.