RETAILERS SEEK EXCITEMENT, EXCLUSIVITY, ENGAGEMENT DURING NEW YORK SHOWS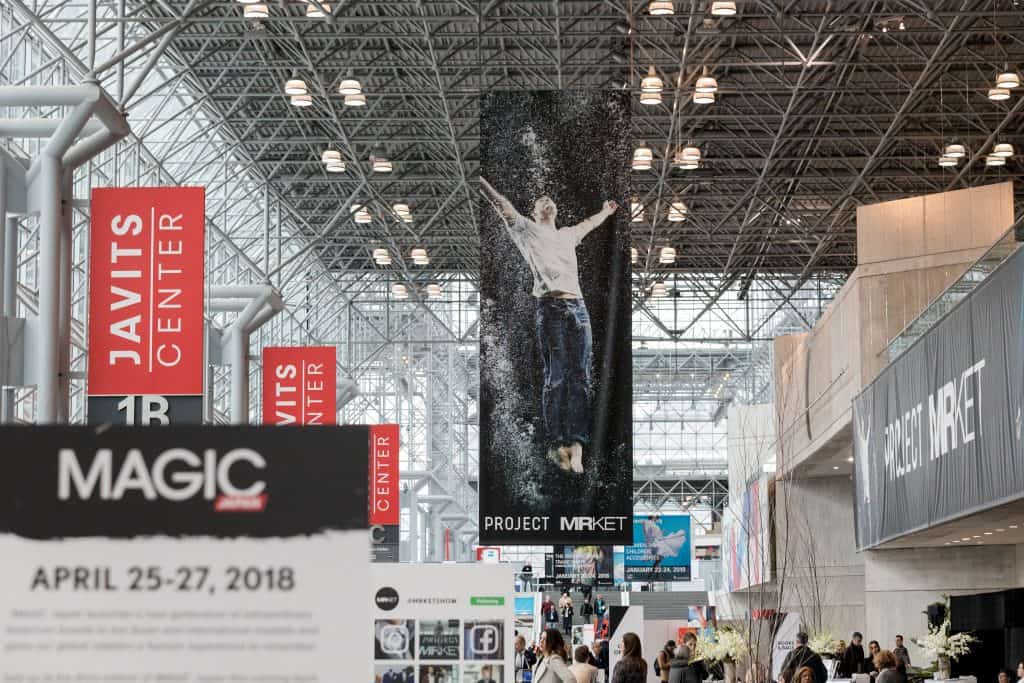 There's a new proactive mood among specialty store merchants these days.  No longer satisfied with nice stuff from nice brands, many are actively dumping brands they find discounted in outlets and online in favor of unique resources that work exclusively with better specialty stores. Others are figuring out entirely new ways to do business and, as many told us, inspiration is everywhere!
"We're looking for newness and we've brought in Mark Goode as Director of Planning to help with the analytics so our mix is more accurate," says Chris Wright, a buyer for 17 years at Stanley Korshak in Dallas. "Our customers don't need more clothing; they shop with us because of a longstanding relationship. Clothing for them is a hobby so they gravitate toward items that are exclusive and special. Lines like Dolce Punta have a cult-like following: a unique product with very limited distribution, that's what we need more of!"
David Matsudaira and Kent Rogers from Butch Blum in Seattle agree. "I see lots of collections with a beautiful product that our customers have seen before," says Matsudaira. "I'm looking for really cool niche items; our customers come to us for the unique."  Rogers singles out Strongbody for performance wear and Gallia Shirtmakers for their outrageous fabrics and willingness to design a customized store label.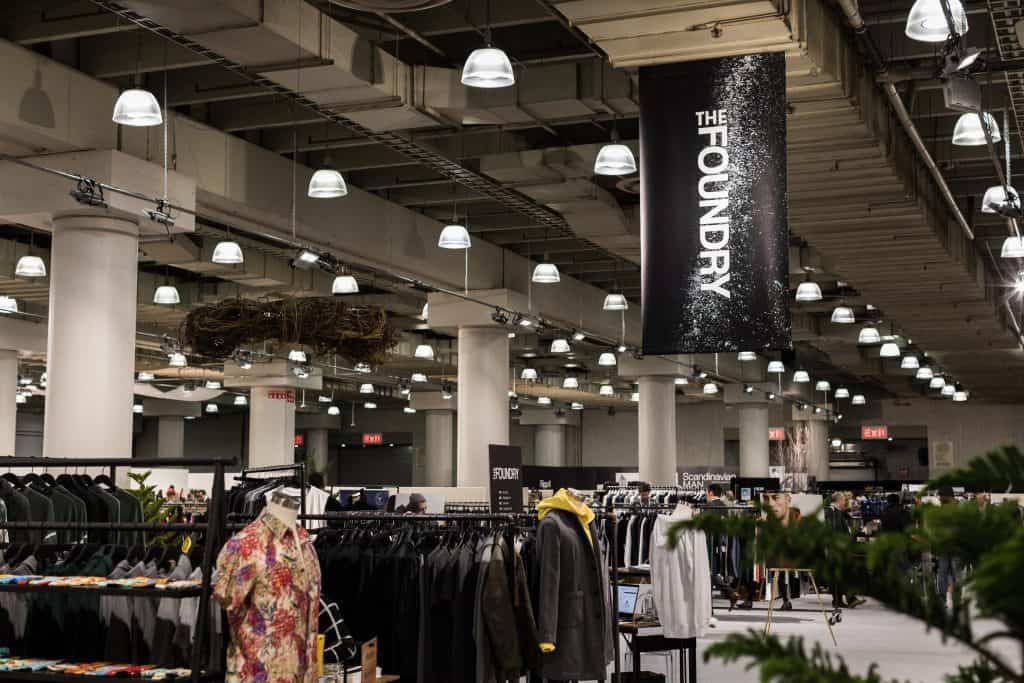 "I'm looking for things I haven't seen," echoes Ben Belton of Benjamin's in Hickory, North Carolina, shopping MRket/Project with his daughter Catherine. "Our mission is to create a whole new aesthetic in the store, involving not just clothing but also music, food, art, design. The goal is to stimulate customers, to peak the senses through an exciting presentation. We're inspired by fabric shows in Europe and museums around the world. But to make space for newness, stores might need to drop some plaid shirts and quilted flannels."
Fredy Joudieh from Sarrtori Fine Apparel near San Francisco also believes in the power of presentation. His recently remodeled store features a wine bar and upscale furnishings; in partnership with a local motorbike dealer, the store entrance displays a different vintage motorcycle every few weeks. And since more than 60 percent of his merchandise mix is Italian (brands like Gimos, LBM, Pal Zileri, Michael Tosci), his customers shop to the inspirational sounds of Andrea Bocelli and Sarah Brightman. "We encourage guys to hang out; they don't have to buy. Fortunately, most of our customers like to acquire nice things."
Steve Valenti from Steven Valenti's Clothing in Pittsfield, Massachusetts has a slightly different take. "Big box stores are closing all around us: in just the past few years both Macy's and Penney's shut their doors in the Berkshires, creating a monster opportunity for us. Every chance we get we advertise our stellar customer service, making sure to emphasize the benefits of touching and feeling the fabrics, something online shopping does not allow."
Continued Valenti, "What caught my eye at last week's MRket/Project show: very tasty fabrics from top mills at Peerless' TailorRed line; sportcoats from Jared Lang (dressy but great with jeans); En-Soi footwear (we designed a navy suede sneaker last year that sold out to the piece); dress and casual vests from Luchiano Visconti; and a fabulous boiled wool blazer in navy and burgundy from Gionfriddo. (I've tested two samples my store and customer response has been overwhelmingly positive!)"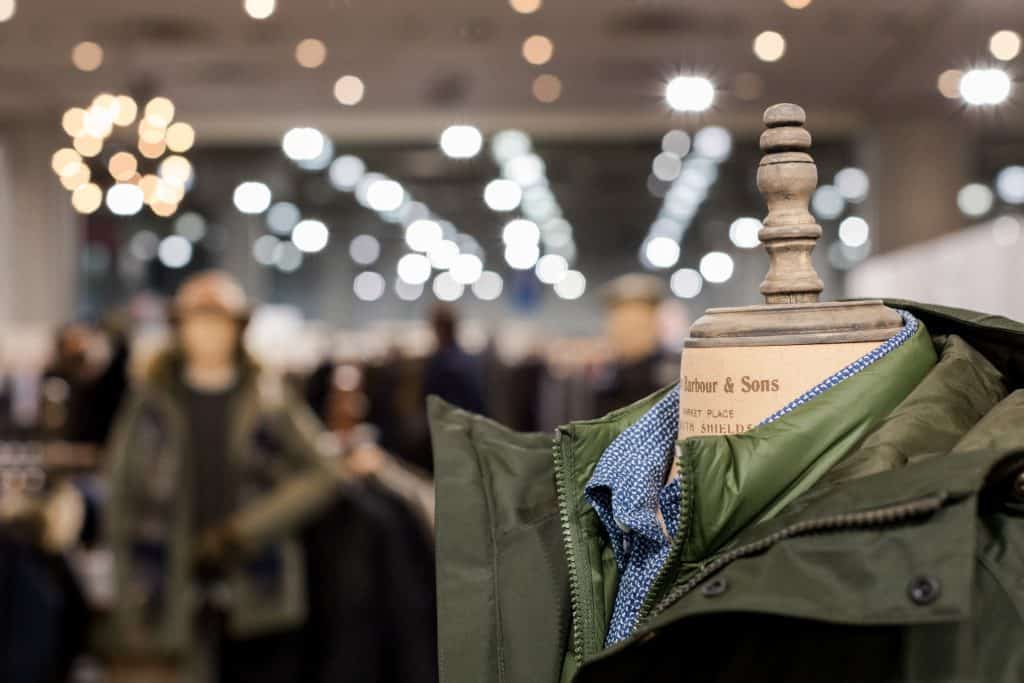 Michael Duru from Michael Duru Clothiers in Shrewsbury N.J. is a big believer in digital engagement with his customers. Right from the show floor at MRket/Project, Duru posted cell phone photos of shirts he might buy and asked his Facebook friend customers to vote yea or nay. Within minutes, he had 91 comments, more nays than yeas apparently but mission accomplished: he got his customers involved.
Anthony DiGirolamo from Garage Clothing in Brooklyn worries that too many vendors are slow to update. "Amazon is selling some of the same stuff we carry below our wholesale prices so we can no longer feature some of the brands we once relied on. Specialty stores need special goods but too many manufacturers are asleep at the wheel. Stock programs are becoming obsolete: we should be moving forward rather than replenishing the same stuff."
Larry Alebiosu from Fashion International in Detroit is not counting on vendors for new ideas. "I came to MRket/Project not to buy but to design. There are plenty of manufacturers willing to make special items for us. Specialty retailers are mistaken to buy what's 'in' because by the time it's delivered, it could be 'out' (or certainly marked-down in department stores). My aesthetic is unique items that are timeless—timeless with flair. Our is not a business one can do part-time: in order to succeed, one's heart and soul must be always in it."