RHONE TO OPEN POP-UP SHOP AT CHELSEA PIERS CONNECTICUT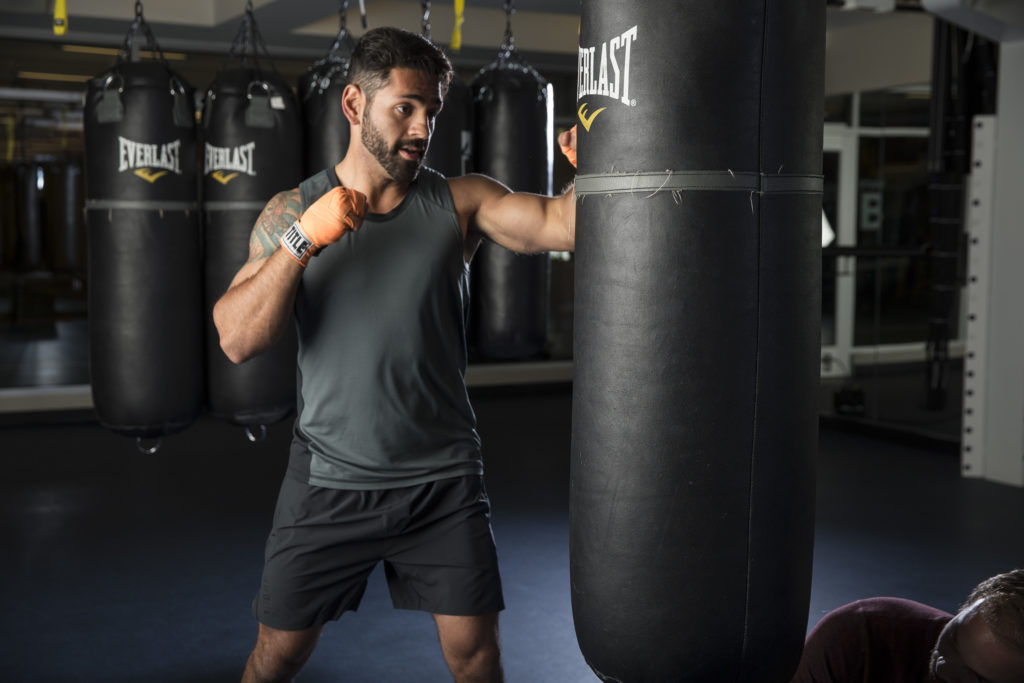 Men's active wear and lifestyle brand Rhone will launch of its second pop-up shop at Chelsea Piers Connecticut in Stamford on November 15. The store will remain open through spring 2017.
Rhone will take over a 600-square-foot space at the front of Chelsea Piers where the company will offer its best-selling styles as well as seasonal collections. The brand also plans to host a variety of in-store activations and regular events throughout the duration of the pop-up. In addition, Rhone will now be outfitting all of the male trainers at the facility.
For the shop, visual director Michelle Barone took inspiration from the brand's product versatility to create an industrial and rugged look. Vintage locker baskets and an old wooden bar that functions as a checkout counter complement the custom blackened steel and diamond pattern metal mesh fixtures, designed by Stand & Build. Rhone also partnered with Lillian August, a fellow Connecticut-based retailer, who provided many of the fixtures for the shop.
"We're excited to partner with Chelsea Piers Connecticut to launch a Rhone retail experience," stated Nate Checketts, co-founder and CEO of Rhone. "This is the perfect opportunity to interact with our customers and local community, and understand how we can best serve them."
To celebrate the launch of the pop-up, Rhone and Chelsea Piers will be hosting a cocktail reception on Thursday, November 17 from 6:30 p.m. until 8:30 p.m. in the Adult Lounge. Members and non-members alike are invited to meet the Rhone team, tour the shop and take advantage of exclusive on-site promotions and gifts with purchase.
"We are thrilled to be partnering with Rhone," added Greta Wagner, executive director, Chelsea Piers Connecticut. "Rhone shares many of our principle values including the desire to push to be better every day. Chelsea Piers strives to achieve this in our sports teams, customer service, facility management and everything we deliver to our customers."