SAKS FIFTH AVENUE TEAMS UP WITH BROADWAY CARES/EQUITY FIGHTS AIDS FOR HOLIDAY WINDOWS
Saks Fifth Avenue continues its long-standing tradition of delighting and captivating spectators around the world with a holiday show like no other. In alliance with Broadway Cares/Equity Fights AIDS, one of the nation's leading industry-based HIV/AIDS fundraising and grant-making organizations, Saks Fifth Avenue will unveil its theater-inspired 10-story-tall theatrical light show and holiday windows concept on Fifth Avenue on Monday, November 19.
Over a year in the making, the fantastical show is an ode to the grandeur of the Broadway stage. The performance, titled "Theater of Dreams", will include well over one hundred Broadway dancers performing a one-of-a-kind number live on Fifth Avenue, in a number produced by Broadway Cares. The musical performance is directed by Michael Lee Scott and choreographed by Tammy Colucci.
For the first time in the retailer's 94-year history, Saks Fifth Avenue will premiere a digital storytelling animation concept, along with the brand's traditional vignettes in its New York holiday window display. The windows, presented by Mastercard, will bring to life an imaginary shopper's visit to the theater, where she dreams of Saks Fifth Avenue.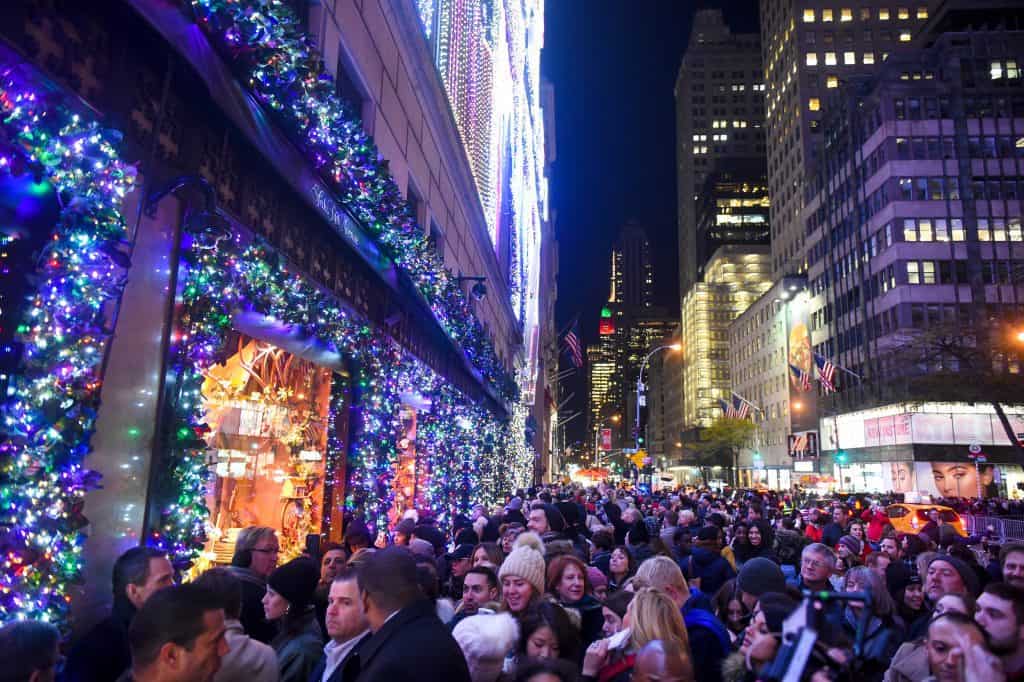 As part of the display, the Fifth Avenue center six windows each depict a different scene from the shopper's dream, integrating real-life props with digital screens. Vignettes include the shopper experiencing countless luxurious offerings within Saks, including her personal Fifth Avenue Club visit, her search for the perfect shoe inside the world-renowned 10022-SHOE, and her trip to a spa room for pampering unlike any other on the revolutionary beauty floor.
"As we reimagine our iconic Fifth Avenue windows and celebrate the holiday season with Broadway Cares/Equity Fights AIDS this year, we hope to connect with people in a meaningful way while helping those in need," said Marc Metrick, president of Saks Fifth Avenue. "From the Broadway-caliber Theater of Dreams performance on Fifth Avenue, to spreading holiday magic across all Saks stores in North America and online, we strive to deliver an unparalleled holiday shopping experience for our customers."
"What could be more magical for the holidays than 124 high-spirited Broadway dancers filling Fifth Avenue to usher in the holidays in front of New York's most iconic window displays and light show at Saks?," added Tom Viola, executive director of Broadway Cares/Equity Fights AIDS. "We're honored Saks invited us to join them in this special celebration and are particularly appreciative of Saks' support for those who've been marginalized and simply need a kind, helping hand."
The New York unveiling of Theater of Dreams will be live from Fifth Avenue and streamed via Saks.com for audiences around the world to enjoy. The online event, presented by Mastercard, will take place on Monday, November 19 at 7:00 PM ET. The window animation and light show will continue throughout the holiday season until January 2, 2019.