SAMUELSOHN WINS AT THE ESPY'S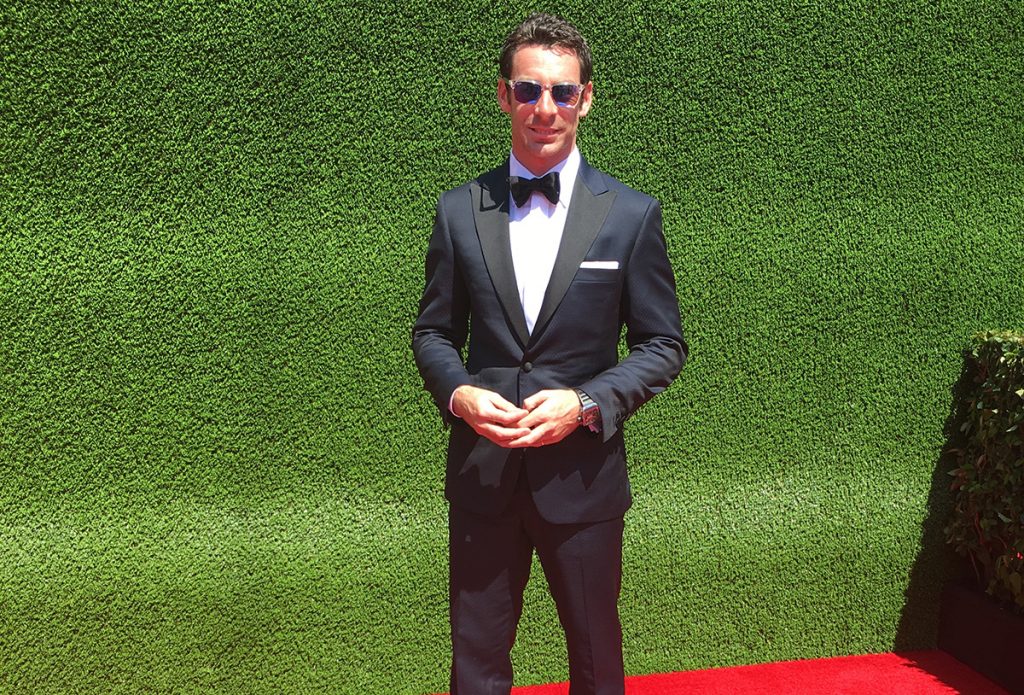 Professional race car drivers are generally more obsessed with speed than style; but one exception is Simon Pagenaud, currently the 2016 IndyCar Champion, and well positioned for the 2017 championship.
Simon was nominated for this year's ESPY Awards (which were held on July 12) in the Best Driver category. (As it happens, his outstanding driving is equally matched by his exceptional fashion sense).  And Simon looked movie-star handsome in a fabulous Ice Wool Tuxedo by Samuelsohn. The company established this collaboration with Simon this year as part of their Passion + Performance positioning within the men's clothing industry.
The dashing driver races for Team Penske and has transplanted himself to Mooresville, NC from his home in Montmorillon, France, where he maintains an impressive wine cellar, among other passions. When he's not behind the wheel of a 200+ mph race car, he enjoys cycling, running, tennis, skiing and maintaining his vintage muscle car collection.
For Samuelsohn, whose expertly crafted tailored clothing is designed for the speed and motion of contemporary life, this partnership proved to be an ideal way to promote their image as a real fashion champion.