SIMONE LEIGH AWARDED THE 2018 HUGO BOSS PRIZE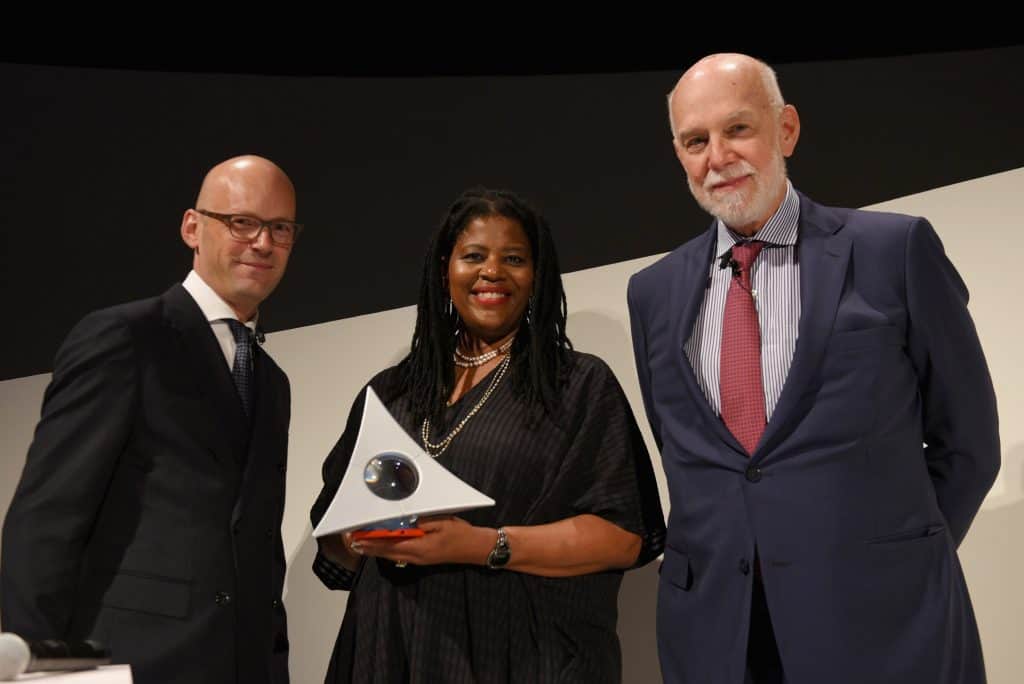 Mark Langer, chairman and CEO of Hugo Boss AG, and Richard Armstrong, director of the Solomon R. Guggenheim Museum and Foundation, announced yesterday evening that artist Simone Leigh has been awarded the Hugo Boss Prize 2018. Leigh is the 12th artist to receive the biennial accolade, which was established in 1996 to recognize significant achievement in contemporary art.
"The Hugo Boss Prize marks a highlight in our partnership with the Guggenheim Museum and we are proud that it has been at the core of our arts program for more than twenty years," noted Mark Langer. "We would like to extend our sincerest congratulations to Simone Leigh and express our gratitude to the jury and the Guggenheim Museum for their dedication and support."
The 12th award ceremony of the Hugo Boss Prize was celebrated with an exclusive seated dinner in the iconic environs of the Solomon R. Guggenheim Museum in New York, with celebrities, members of the international arts scene, and New York socialites in attendance. One of the highlights was a musical performance by the contemporary British pianist and composer Alexis Ffrench.
"The Hugo Boss Prize is at the center of the Guggenheim's commitment to contemporary art," added Armstrong. "We gratefully acknowledge our friends at Hugo Boss for their visionary partnership in this endeavor, which has made significant contributions to the field of contemporary art and introduced emerging artists to a global audience."
The Hugo Boss Prize carries a stipend of $100,000 and is administered by the Solomon R. Guggenheim Foundation. Leigh's work will be presented in a solo exhibition at New York's Solomon R. Guggenheim Museum next spring. The artist was selected from a short-list of six finalists which included Bouchra Khalili, Teresa Margolles, Emeka Ogboh, Frances Stark and Wu Tsang.
Since its establishment, the award has gone to Matthew Barney (1996), Douglas Gordon (1998), Marjetica Potrč (2000), Pierre Huyghe (2002), Rirkrit Tiravanija (2004), Tacita Dean (2006), Emily Jacir (2008), Hans-Peter Feldmann (2010), Danh V (2012), Paul Chan (2014) and Anicka Yi (2016). Regardless of age, gender, nationality, or medium, it honors the work of remarkable artists whose practices are among the most innovative and influential of our time.