SNEAKER BRAND ARKK COPENHAGEN RECEIVES MULTI-MILLION DOLLAR INVESTMENT FOR EXPANSION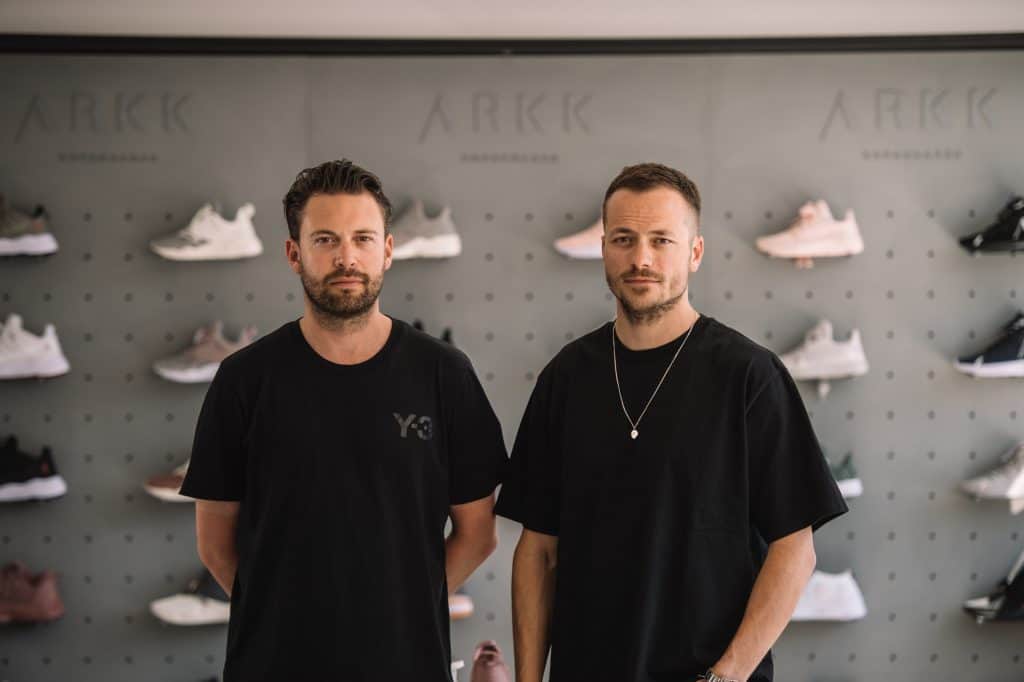 Nordic sneaker brand ARKK Copenhagen has announced a multi-million-dollar Series A deal with Copenhagen-based Friheden Invest—backers of By Malene Birger and Tiger of Sweden—and North-East Venture—an establishment of the founding partners behind global jewelry phenomenon Pandora. The capital investments will be used to help scale ARKK Copenhagen's plans to disrupt new markets globally including Canada, United States, Australia and South Korea in 2018.
"At Friheden and North-East Venture, we experienced an understanding of the scale and scope of our ambitions, which was exceptional," said Thomas Refdahl, co-founder and CEO of ARKK Copenhagen. "We hesitated to take investors out of fear we could be forced in the wrong direction, but here we received smart and engaging investment."
Launched in 2014, ARKK Copenhagen has generated an average sales growth of 256 percent per annum showcasing immediate strength in core design and business strategies. ARKK's vast minimalist sneaker universe manifests in four annual collections for men and women today available in over 37 countries. "ARKK's tight concept and high degree of distinctiveness in the product range, from pure performance-oriented sneaker rivals, yields an opportunistic market position," said Niels Martinsen of Friheden Invest.
Current distribution channels include online and retail with outstanding international demand. Martin Lumbye, CEO of North-East Venture remarks, "ARKK Copenhagen today sells more than 90 percent of its sneakers abroad, so we estimate that the potential is large. Their ambitious and talented team has already shown results we believe in. Nordic companies have international appeal for their approach to design, simplicity, clean lines, communication and user-friendliness towards customers."
"With Friheden Invest and North-East Venture we get the expertise into our board of directors that we've been looking for," added Kasper Høj Rasmussen, co-founder and creative director of ARKK Copenhagen. "This is an opportunity to take our vision further and showcase the potential of the designs that we know are missing in the market today."