THE SPREZZATURA AWARD: THE ICONIC GIORGIO CANALI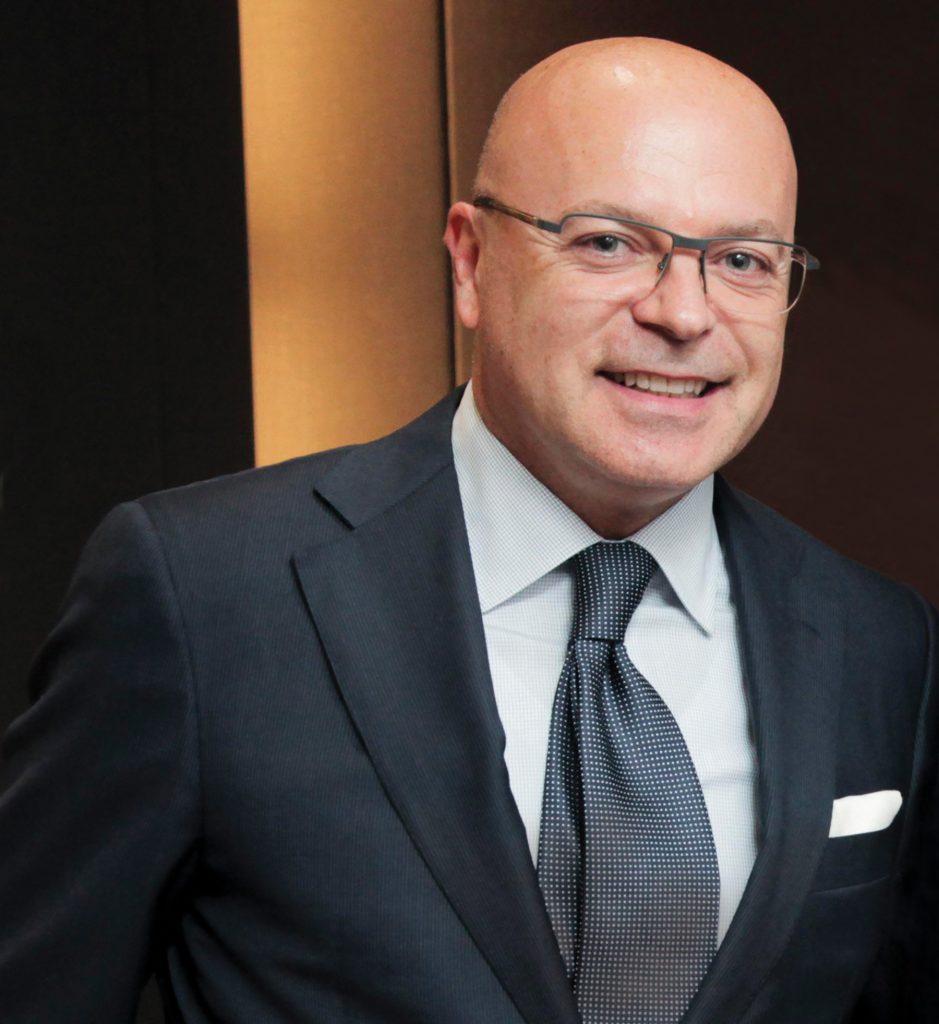 Giorgio Canali enters a room differently than many of his counterparts in the men's fashion industry, exuding a rare mixture of impeccable European manners, an air of simplicity (but not simple-ness), a low-key yet sincere charm and a quiet intensity that lacks pretension.
"He's such a humble and incredible person. Once we were on the same flight from Toronto to Italy and I asked the flight attendant if she could move him up to business class with me," says his longtime friend, Harry Rosen EVP, Jeff Farbstein. "She was so impressed that Giorgio Canali was flying coach! He doesn't act like a big shot, but just like a genuinely nice guy, which he is."
"Giorgio is a wonderful person," echoes Dan Farrington, GMM of the Mitchells Family of Stores. "He was one of the first European vendors to recognize me and remember my name, even though I'm not a store owner."
"Giorgio is a super pro in our business," adds Saks Fifth Avenue's Tom Ott." He really put in the time to understand the U.S. market and help develop his business here by helping create the best dollar for dollar clothing in the market. And he's a great guy to top it off."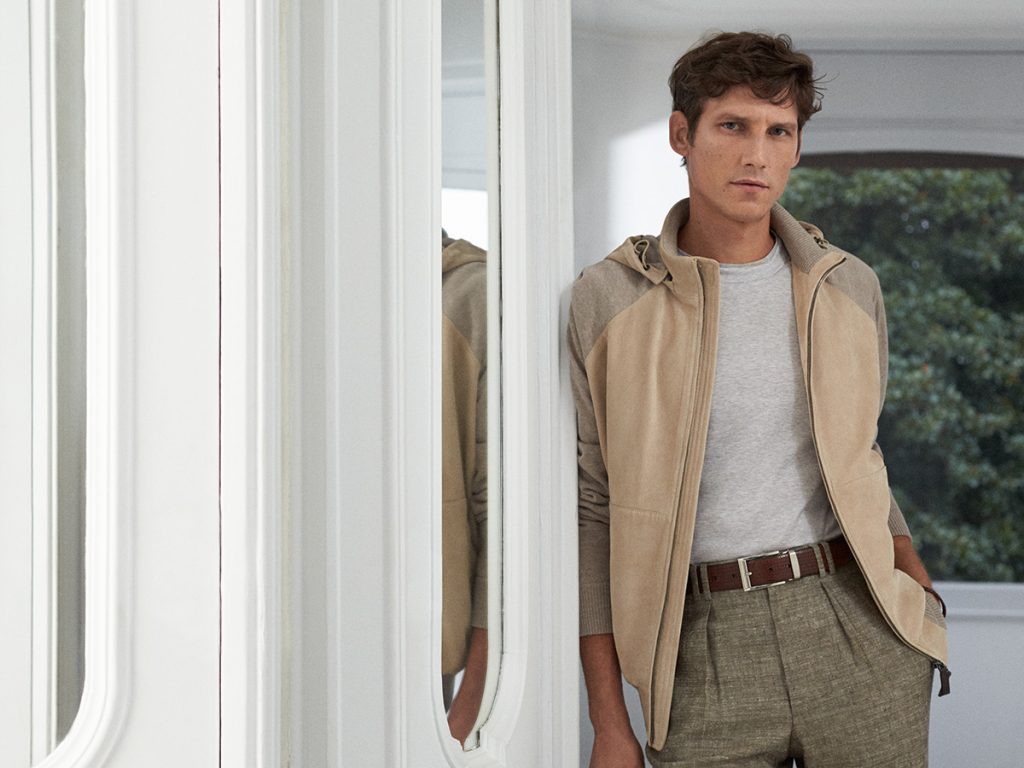 More to the point, Canali's singular manner belies just how much weight he figuratively carries on his shoulders: maintaining and growing the legacy of the 83-year-old Italian clothing and sportswear company founded by his grandfather and his great uncle; navigating the myriad challenges of 21st century retailing; and finding significant time to spend with his beautiful wife of three years, Estelle, and their adorable 2-year-old son Vittorio, with whom he keeps in constant contact even during his frequent trips to America. ("I am so happy to be able to use 'FaceTime' while I'm away," he says with a smile.)
Still, Canali's passion and dedication to both his business and his family appear to keep him not just afloat, but swimming ahead of the pack. "Eugenio Canali, who is the youngest of the three brothers of the second generation and the president of Canali, still comes into the office at age 85, which is a true inspiration. My father, Giuseppe, who I consider my true mentor, and my uncles had the same passion, as do all of us who work in the business," notes Canali.
Of course, the question lingers whether a true "family business" can compete in the luxury market, especially with so many companies being owned by conglomerates like LVMH and Kering.
"Of course, there are people in management beside our family members; we need their know-how," he notes. "But we want to keep it as a family-run business. The most important thing is that we want every product to be in line with our DNA, to maintain the integrity of the brand. Of course, who knows what the future will bring, but we have never pursued being bought out."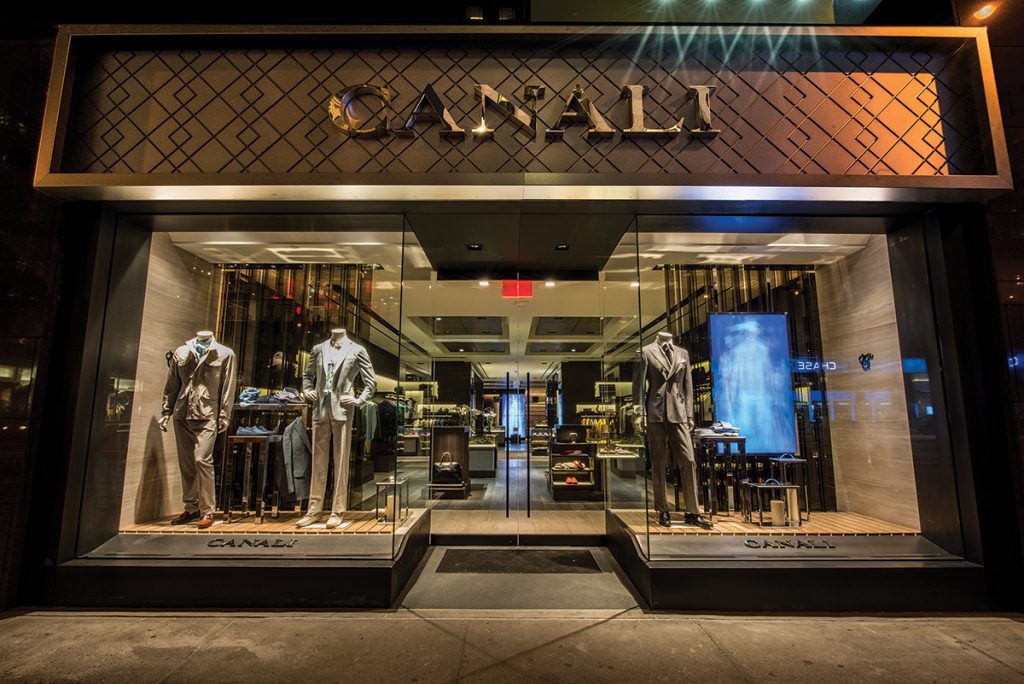 Indeed, that sort of future was never part of the Canali blueprint. In fact, the company's business was completely European until the mid-1970s, when it was picked up in the United States by Mario's, the Seattle-based specialty store, and by Bloomingdale's.
Now, the United States is the largest market for Canali, which has over 250 boutiques and 1,000 retail stores in more than 100 countries. (Approximately 30 of the stores are actually owned by the company, including 10 stores in the U.S.) It's at these stores that consumers can often see a larger assortment of the company's products, which extends from clothing and sportswear to furnishings and accessories to footwear.
"We can showcase a larger and more complete breadth of our collection, including a relevant presentation of our Exclusive collection," he adds.
These stores, combined with a growing social media presence – the company launched its e-commerce site in the U.S. last year – play a very important role in reaching their valued customers.
"There is a worldwide clientele that looks for our products. People love our fit and construction; our pieces rarely need much in terms of alteration," he notes.
"Quality is just so important to us, which is why we insist on everything being 100 percent Italian-made, despite all the costs. It's one reason we don't want to do a lower-priced line, even if it would attract the younger customer. To lower our standards would be to change our DNA. They will eventually come to our brand once they've grown in their professional career and look for higher quality products."
Canali feels confident that the company will be around once the younger customer is ready to buy it. "We are seeing a comeback in tailored clothing in many markets, even if it's not always full suiting. We are constantly educating our customers that you can wear a great sportcoat with dress or casual pants and a sweater, that you can look elegant without being uncomfortable. It doesn't have to feel like you're wearing a uniform."
If Canali has a mission, it might be to get Americans to dress more like Italians. (Even on the weekends, Canali himself dons what he calls "sophisticated sportswear," often augmented by a sportcoat or dressy shoes.) "The secret to an 'Italian look' is what we call sprezzatura – a term first made popular by Baldassare Castiglione in his 16th century handbook, 'The Book of the Couturier.' He used it to express the uniquely Italian art of making things look effortless," says Canali.
That philosophy, which Canali freely shares with his numerous specialty store and department store accounts (including Saks Fifth Avenue, Neiman Marcus, Barneys, Holt Renfrew, Bloomingdale's, Nordstrom, Harry Rosen and many of the Forum stores), has also accounted in part for the popularity of the company's famed Kei jacket, a lightweight and deconstructed jacket made in fine fabrics ranging from pure wool to pure cashmere.
"It just sells better and better every year," he says. (The Kei jacket begins at $1,500, just slightly below the company's suits, which start at $1,695.) "You can dress it up or down; it's the ultimate less-is-more piece. And it's typical of how we are always innovating, whether it's using fabrics that wrinkle less or are stain-resistant or water-resistant. We're even using more technical fabrics in outerwear. And fortunately, it's all being well-received by our consumers."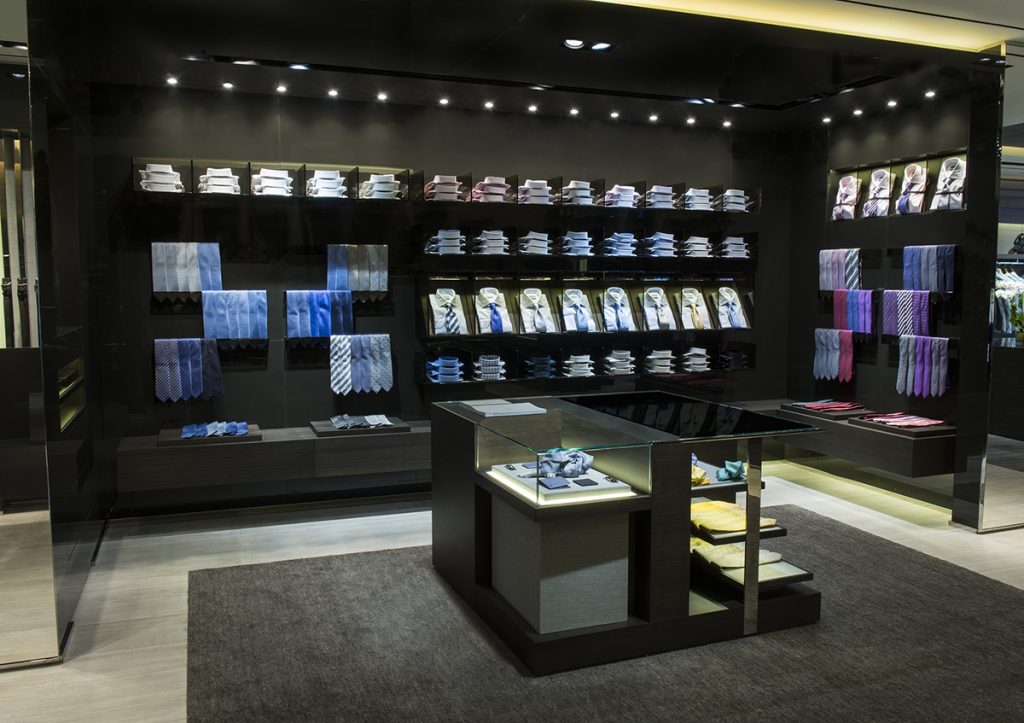 But as much as Canali values its end consumers, the company values their retail partners more. "One thing we do consistently is we maintain price, whether online or in our stores. We won't go on the sale until end of season. We really try to avoid the promotional mentality. We're also always trying to figure how to get people into the stores, and working with them on reaching out to consumers." he notes.
"It used to be that trunk shows or personal appearances were enough. These days, stores have to provide inspiration and a valuable experience. Customers are curious and interested in knowing more about a brand, in term of history, quality construction, relevant details of the product, and so on, And they also need to offer special services like made-to-measure. That's so important to us that we even provide the training when we need to."
"When the exchange rate changes and the dollar is strong, Giorgio is one of very few Italian makers to adjust prices accordingly. He is a class act and because people love him, they want to do more business with him," adds Mitchells' Dan Farrington.
"Spending time with Giorgio in either of his fantastic showrooms in Milan or New York is always a pleasure," says Russ Patrick, SVP/GMM of Men's at Neiman Marcus. "He will personally meet you at the door, warmly welcoming you into his space knowing that your day has been hectic. And walking through a new collection or reviewing business with him is always productive and educational. Many times, I am humbled to learn that he has a detail about one of our location's performance with Canali that my recaps or memory failed to highlight."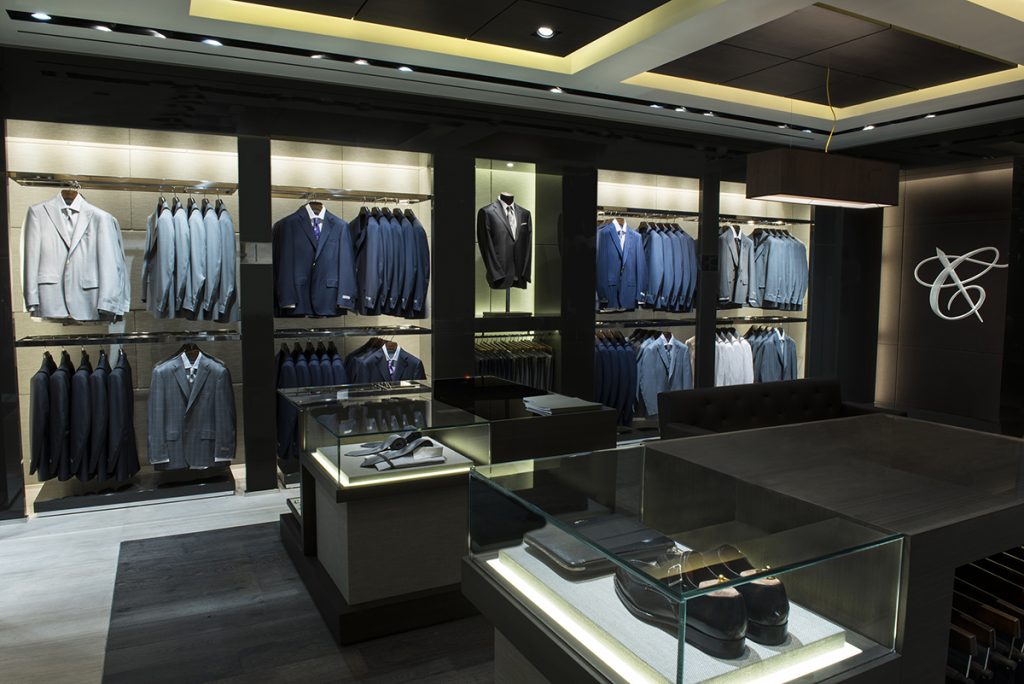 "To a great number of people, when they hear the word 'Canali,' the first thing that comes to mind is a terrific product," says David Witman, former EVP at Nordstrom. "And they are right, the product is wonderful. However, when you hear the words 'Giorgio Canali,' the product becomes secondary. The thing that comes to mind is friend. He's someone who will go out of his way for you."
Adds Mario Bisio of Mario's: "I have known Giorgio for over 30 years working together in Italy, having lunch and dinners in Milan and New York. Since he came to the U.S. in 1991, he has guided the Canali brand to be one of the most dominant and well-respected brands in North America. It's rare to have an owner of a global brand be so generous with his time. If you are a Canali customer, you know Giorgio. Personally, I have shared countless dinners and cherish the time, laughter and our friendship."
"It is never serendipitous when a brand reaches and maintains the pinnacle in its category. It is always the result of commitment, dedication, drive for consistent excellence, and relationship building," says David Fisher, former VP/GMM of Men's at Bloomingdale's. "They are all leadership qualities embodied in Giorgio Canali, who is a friend, a partner, and a true gentleman."
Still, the biggest reason Giorgio Canali is so respected is because everything he does, both in business and in life, reflects on the Canali name. "The responsibility of working in a company that bears your name, a business that your own family created, gives you much motivation, as well as a fair amount of pressure," he notes. "But I always remember what my father taught me, which is to have respect for other people's work and their efforts."