STEVE AOKI'S DIM MAK COLLECTION LAUNCHES IN THE STATES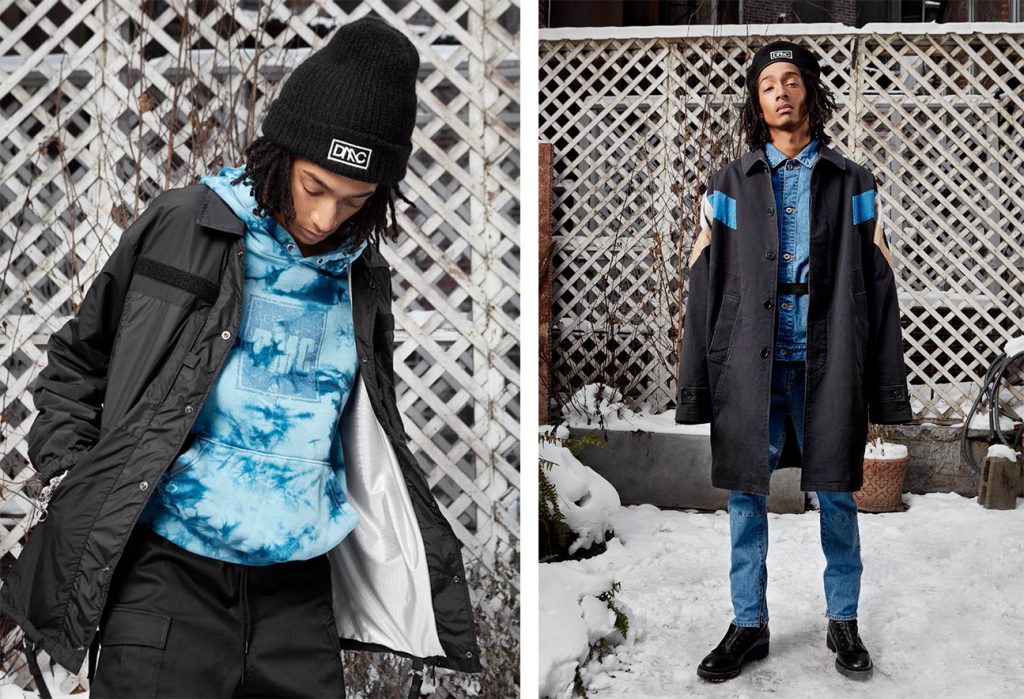 After four successful seasons, DJ Steve Aoki's lifestyle apparel line Dim Mak Collection is now officially available for purchase in North America. The fall/winter 2017 collection first made its stateside debut in January during New York Fashion Week: Men's.
The fall/winter '17 collection is inspired by William S. Burroughs and the Beat Generation's influence on New York City's punk scene in the 1970s. "I've always had an affinity for the beat generation and what they stood for," said Aoki. "I believe that the same thing is happening now…rejection of the standard, the norm. It's not business as usual from fashion, business to politics."
The collection is arriving at the dawn of a new political climate, which Aoki feels is relevant to the collection. "I know there are many that feel the same angst and energy, and I'm ready to express this for all of us through this collection," he added. "There is a new renaissance coming because of the current state of affairs and we are a part of the wave and this collection builds on the same sentiment."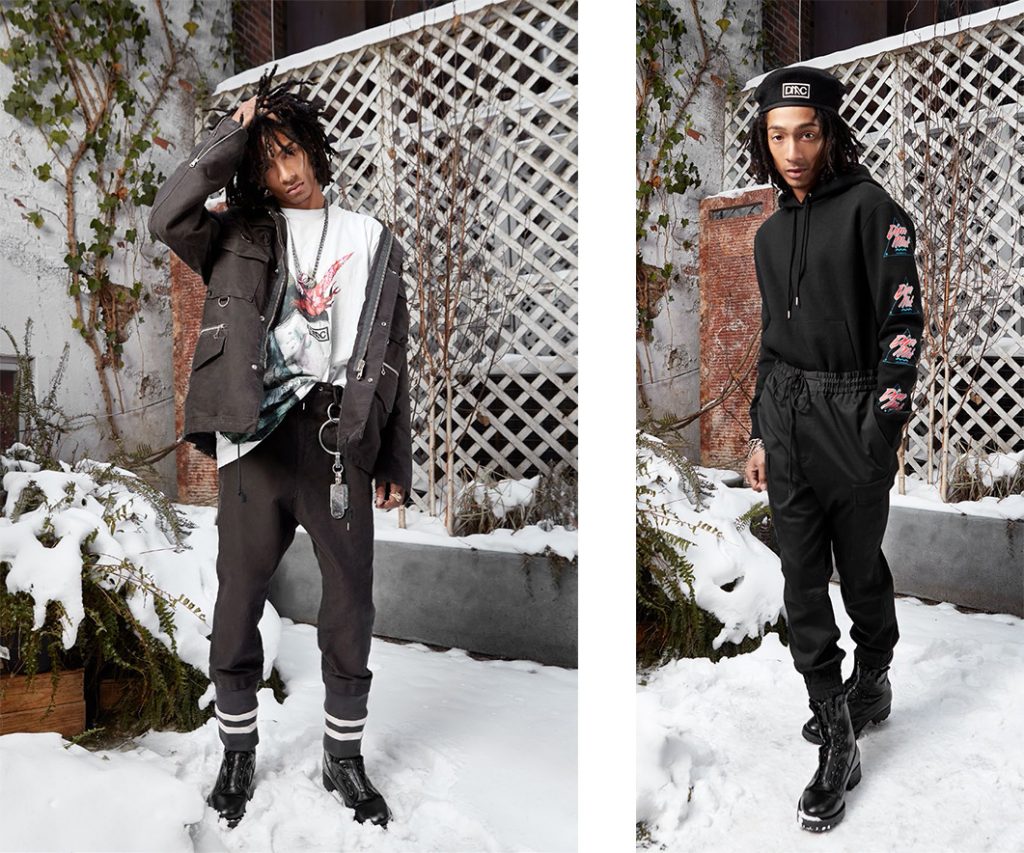 Aoki also collaborated with artist David Choe, working with his graphics and artwork throughout the collection. "There's no 'f' sound in the Korean language so when they try to say fashion, it sounds like 'pay-shawn,' which to me sounds like passion," said Choe. "I make my own clothes and when I work with someone creative like Steve Aoki, we get to create art, music, and clothes with pure creativity and zero compromise. This to me is not fashion – it's purely passion."
Sold exclusively in Japan until now, the launch is part of the brand's growth and maturity in the industry. "This is a very exciting time. I'm thankful to have the opportunity to show at fashion week, where I can share my roots, my lifestyle, and what's important to me," said Aoki.