THE REALREAL OPENS MEN'S SHOP IN SOHO STORE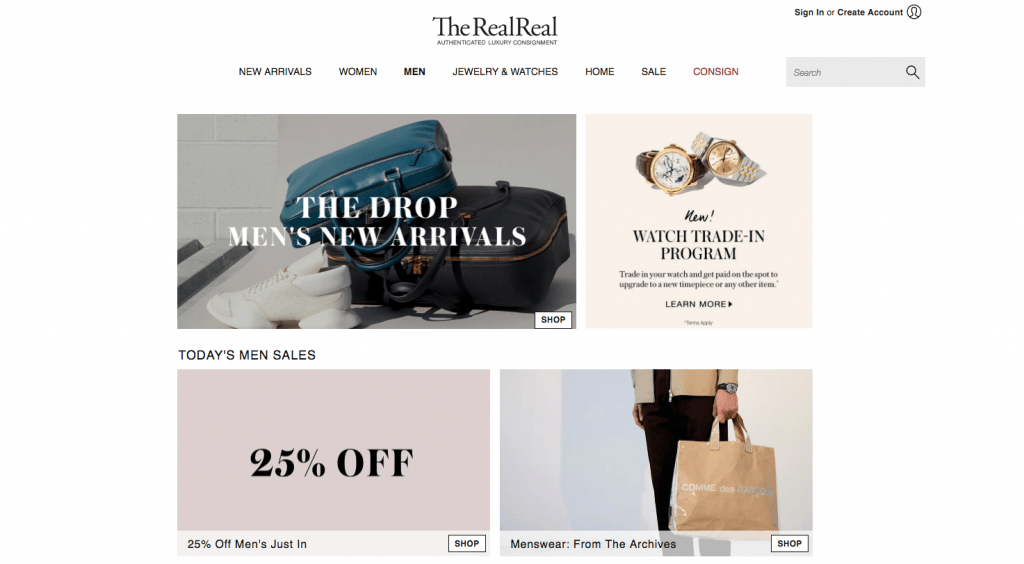 Luxury consignment company The RealReal has announced the official opening of its men's shop at The RealReal flagship store. The men's shop at 80 Wooster Street features one-a-kind luxury items including sneakers, streetwear, men's watches, and more, from top designers like Gucci Tom Ford, Supreme, Yeezy, Loro Piana, Brunello Cucinelli, Prada, Louis Vuitton, Balenciaga, Maison Margiela, and more. New items are added to the shop daily.
The men's floor is staffed with experts that have specialized menswear knowledge to educate customers on the products, authentication, resale value, and consignment services. Consignors can also schedule an appointment at the shop for free valuation and drop-off of their items for consignment.
The men's shop fits with the overall store mission of providing an all-encompassing experience and community for both luxury consumers and consignors. On the men's floor specifically, menswear enthusiasts can engage with the brand through expert workshops and curated stories to help them find the best products while also elevating their menswear knowledge.
The RealReal's fastest growing men's categories are sneakers and streetwear with 130 percent year-over-year growth from 2017 to 2018. The men's category focuses heavily on men's brands that are combining luxury and streetwear in their own way, from Supreme to Demna Gvasalia and Yeezy.
"Our men's category has grown significantly over the last few years. We've become a top destination for men of all kinds to find the most covetable pieces from top designers, in addition to making money back on items they no longer want," said Rati Levesque, chief merchant at The RealReal. "We're thrilled to bring this category to life in our brick-and-mortar store to give our men's customer a chance to interact with our brand in person and meet with one of our top men's experts."