TROUBADOUR AND THOMAS PINK COLLABORATE ON BAG COLLECTION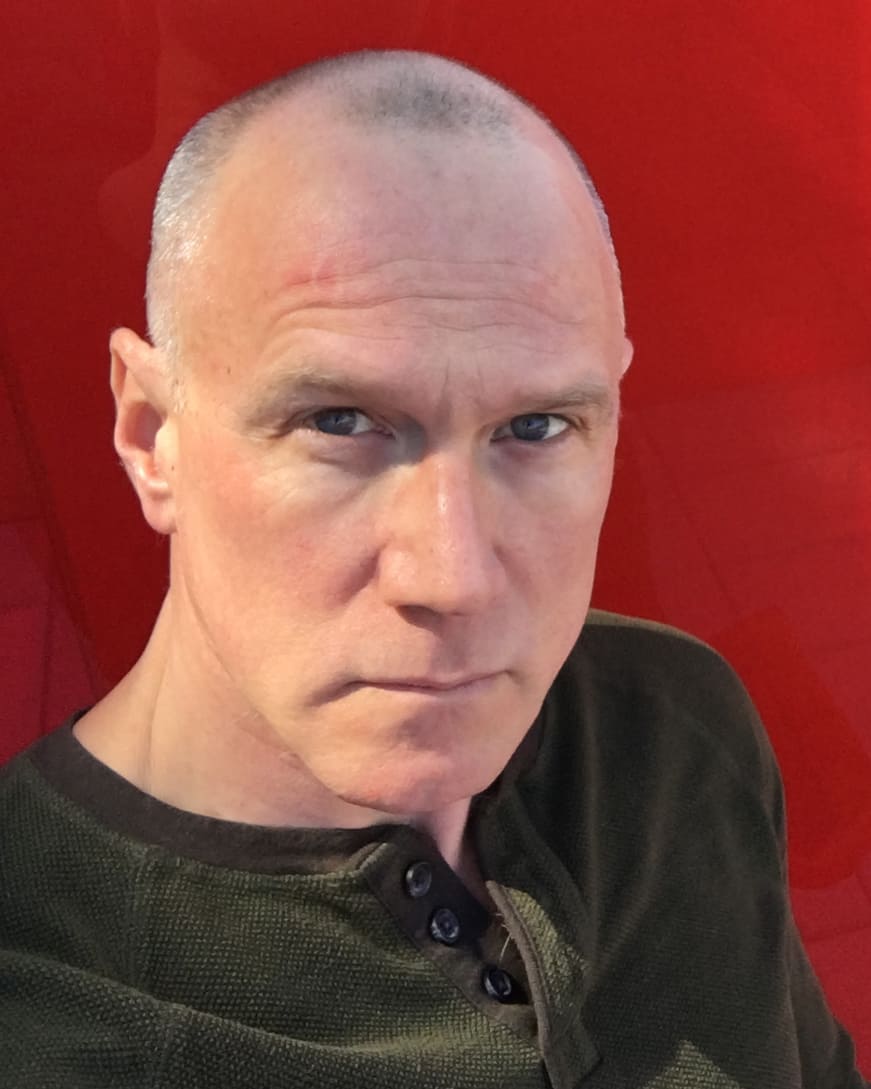 British brands Troubadour and Thomas Pink have debuted a new bag collection, prioritizing quality materials and craftsmanship. Sustainability is also a key value for Troubadour, a certified B Corporation that uses natural and recycled materials in its products and packaging. Troubadour bags and Thomas Pink shirts are designed for city-dwellers who love adventure and travel.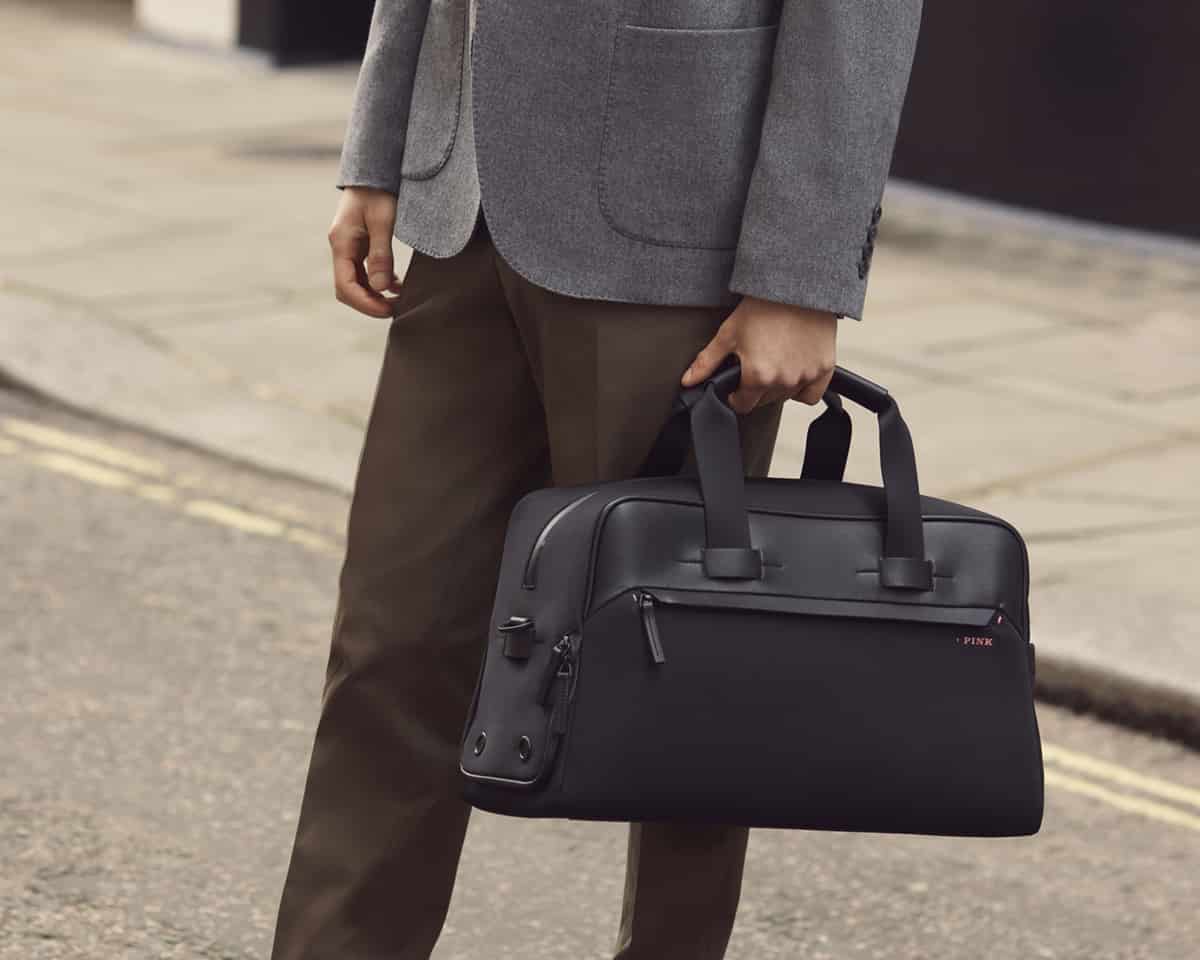 In a first-of-its-kind collaboration, Thomas Pink's name and visual language have been added to four signature Troubadour pieces: the Apex Backpack ($270 retail), the Caboodle Tech Case ($125), the Embark Duffle ($330), and the Pathfinder Slim Briefcase ($525).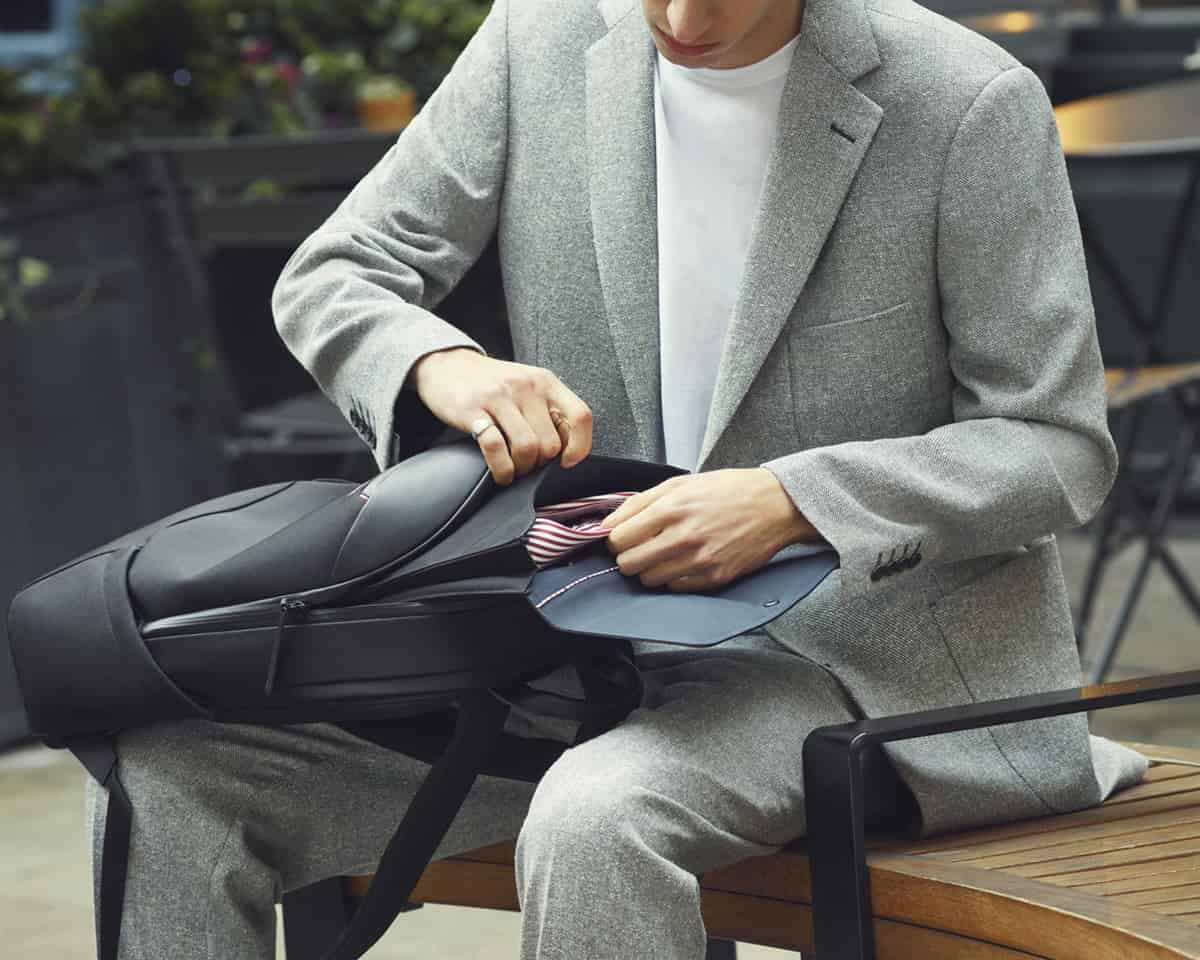 The special edition Embark Duffle and Apex Backpack models have a matching black shirt pouch. This streamlined accessory is designed to slip effortlessly inside the bag so that you can transport your Thomas Pink shirt with ease. The shirt bag, like the rest of the collection, is branded with the Troubadour x Thomas Pink logo as well as a Bengal stripe detail within the lining.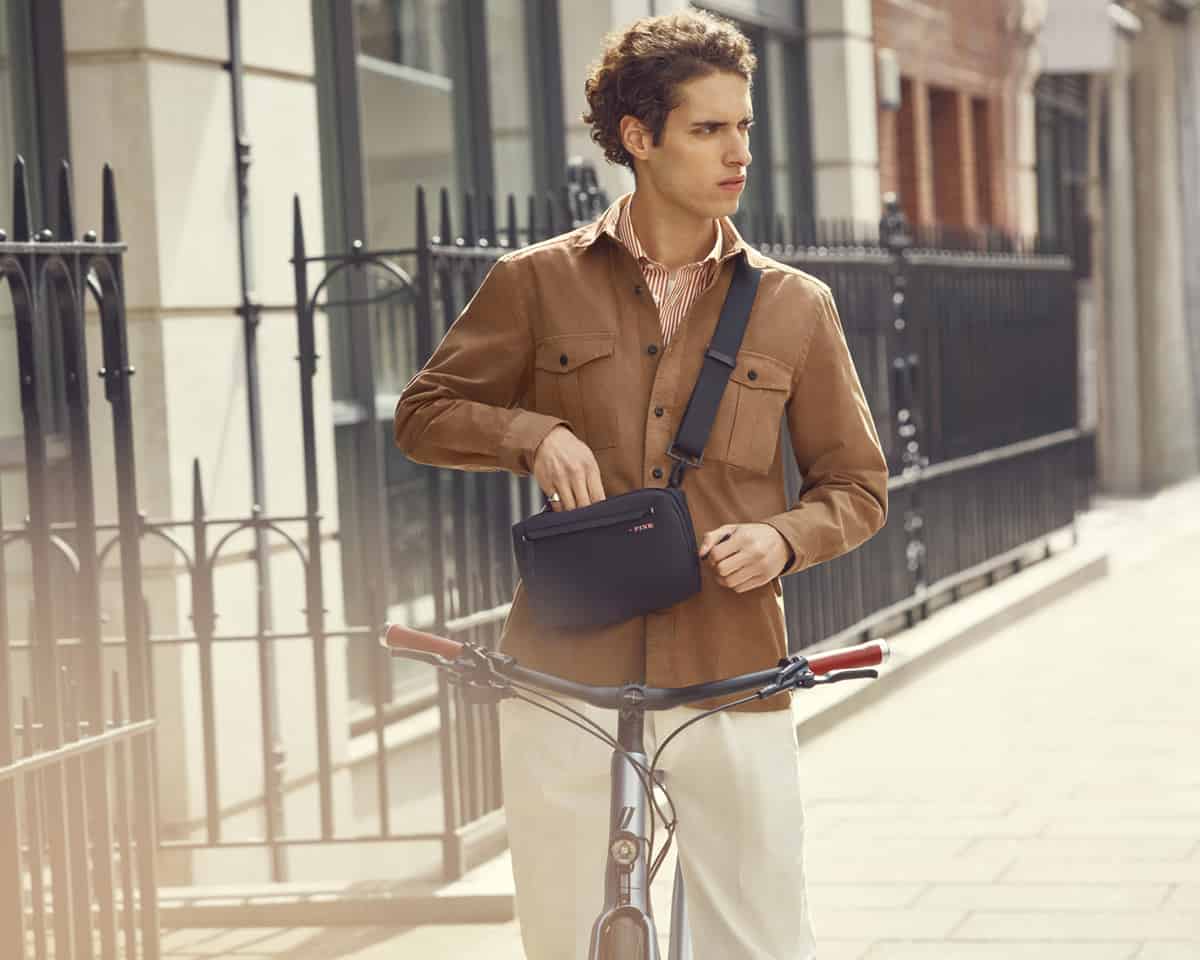 Samantha Jacob, creative director at Troubadour, commented: "This was such an exciting collaboration to work on as both brands share the same customer and create exceptional, well-designed products that are built to last. It has been fun designing a range of bags with all the comfort, function and durability you need daily to carry your gear with pleasure. The Thomas Pink luxe touches make the pieces feel unique and special. You will enjoy using them for many years."
The collection is available from ThomasPink.com and Troubadour online and from both brands' London boutiques.