ABASI ROSBOROUGH HOLDS FIRST RUNWAY SHOW DURING NYFW: MEN'S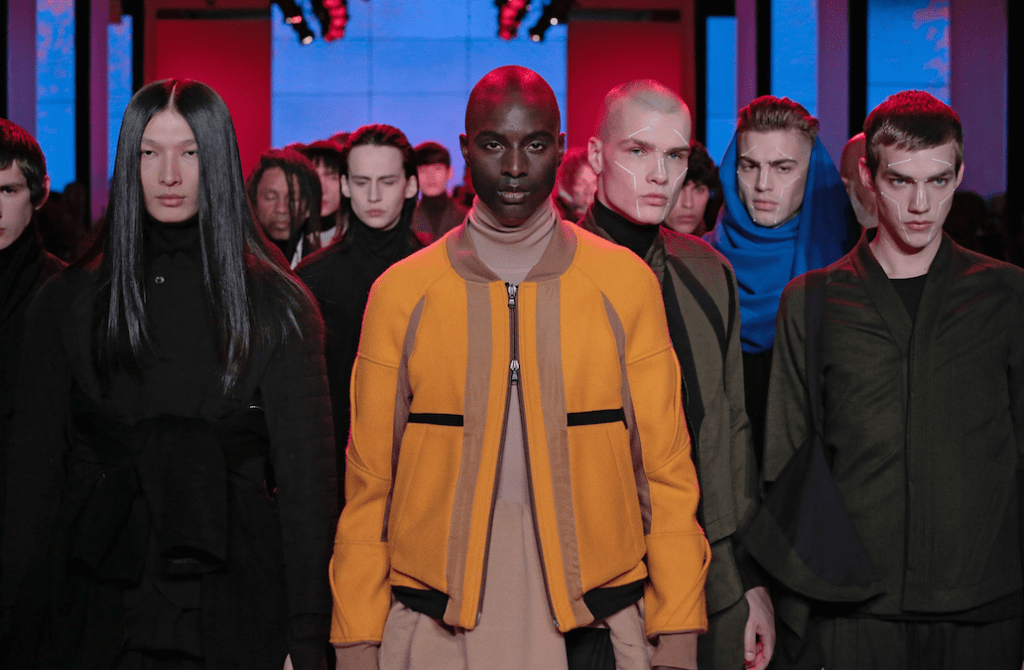 On Tuesday, February 6, Abasi Rosborough had its debut show at NYFW: Men's at Cadillac House. Now in its 11th season, Abdul Abasi and Greg Rosborough decided to present its autumn/winter 2018 collection accompanied by the beautiful tunes of singer Kelela and inspirational imagery by Justin Brice Guariglia.
This season, the brand explores our evolving society and technological advances to see if these are making our world a utopia or a dystopia.
Facial recognition, cryptocurrency, genetic modification, autonomous cars, Anthropocene extinctions, anti-intellectualism, social media addiction, synthetic food, celebrities as leaders, state surveillance, and global isolationism are all explored.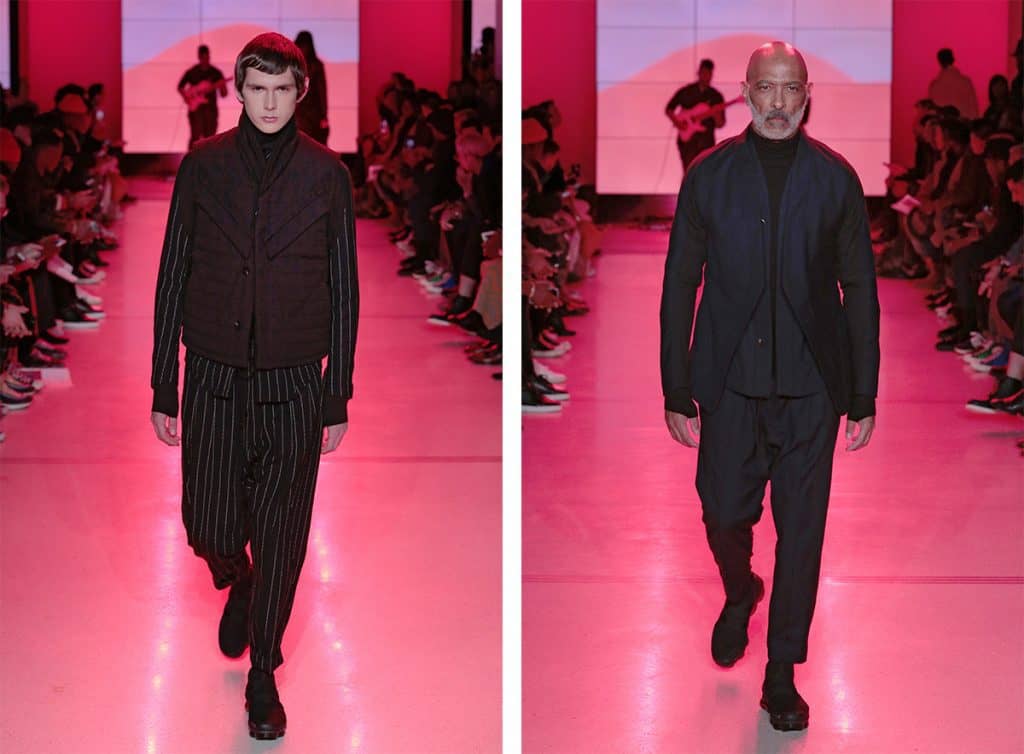 This question translated into an emotional reaction through color, inspired by Clyfford Still's primal non-figurative paintings, and notions of Zen from Georgia O'Keefe's wardrobe in the western desert. The collection maintains a focus on streamlined tailoring, east and west influences, with elements of military, sport, and futurism.
Abasi and Rosborough are American designers of Nigerian and Scottish origin, living and working in New York. Their aesthetic embodies a tailored militancy intertwined with progressive anatomical and architectural references, which has been shaped by Abasi's eight years as a sergeant in the U.S. Military, and Rosborough's background in basketball and art.
They met in school while studying tailoring and menswear design at FIT and developed their first collection together in 2013. Although their work has evolved to include sportswear, Abasi and Rosborough have stayed true to their initial vision to steadily reimagine tailoring for the 21st century.
Abasi Rosborough collections are made ethically in New York, using sustainable and recycled deadstock fabrics found in warehouses throughout the city, and sold in boutiques around the world.