ABERCROMBIE & FITCH RELEASES NEW DENIM CAMPAIGN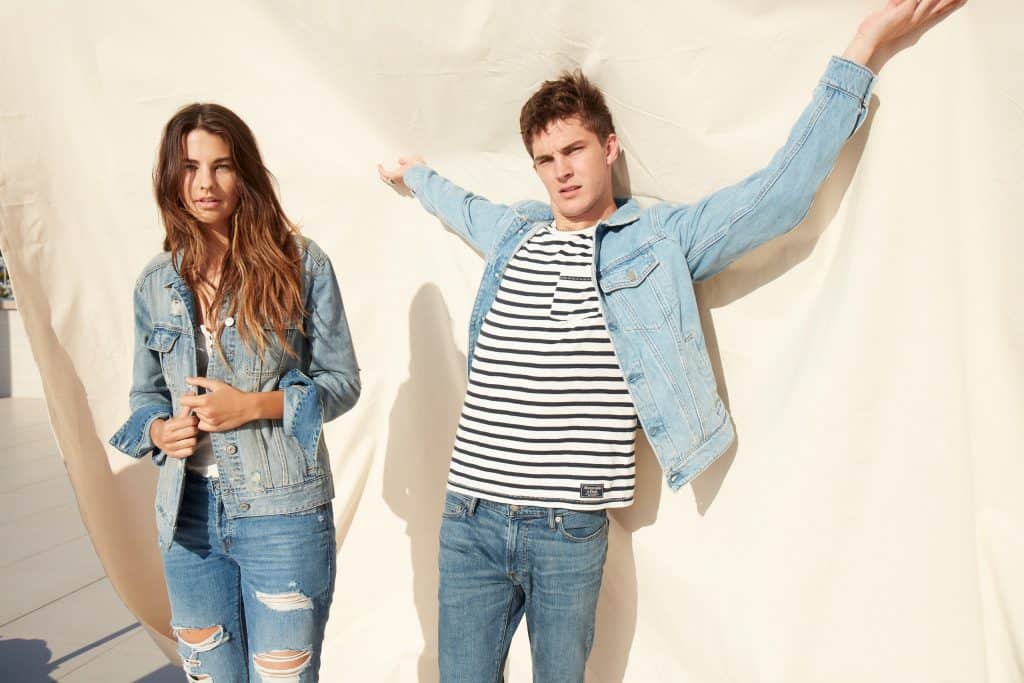 For Abercrombie & Fitch, denim has been a cornerstone of the brand since the 90s, when it first became synonymous with the brand's effortless American style. The new campaign, titled 'Do it in Denim' reflects the versatility of denim apparel and the wearer's personal take on it. Shot across 30 men and women, the images showcase the breadth of the A&F denim assortment.
The faces in this year's campaign were cast from a search on social platform Instagram, and are all connected by love or friendship. On set the group interacted naturally, styled themselves from an assortment of Abercrombie & Fitch denim and tops, and even directed some of the group shots. The brand is running a social media campaign in conjunction with the launch, to encourage conversation and engagement around #AbercrombieDenim, a celebration of the garment's versatility, and which the campaign faces will help kick-off on their own platforms.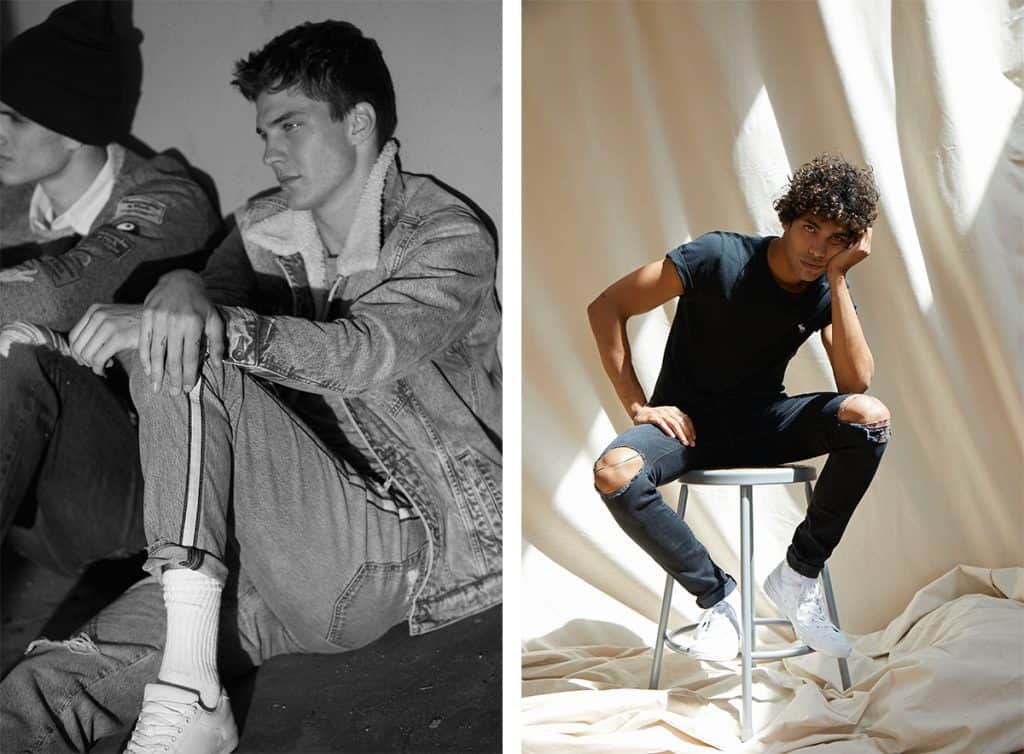 In 2017, Abercrombie & Fitch re-launched its entire denim assortment, carefully re-designing every style to ensure the most complimentary and comfortable fit, while offering refined style. This year, the design team looked to vintage for inspiration on style, wash and finish, with many styles across both genders available in 100 percent cotton rigid denim with a soft-hand feel. Stretch continues to play a major component in almost every style, adding comfort to even the heavier cotton, heritage-inspired styles.
For men, key fashion styles are vintage inspired and come with paint splatter, camo patches, athletic side stripes and over-destroyed finishes. For women, the key fashion styles include a high-waist retro wide-leg and a 90s 'mom style' with worn finishes and frayed and cropped hem details.
The overall assortment includes 120 options for women and 93 for men, ranging from super skinny to skinny, and straight to girlfriend and boyfriend fits.