APRÉS, APRÉS SKI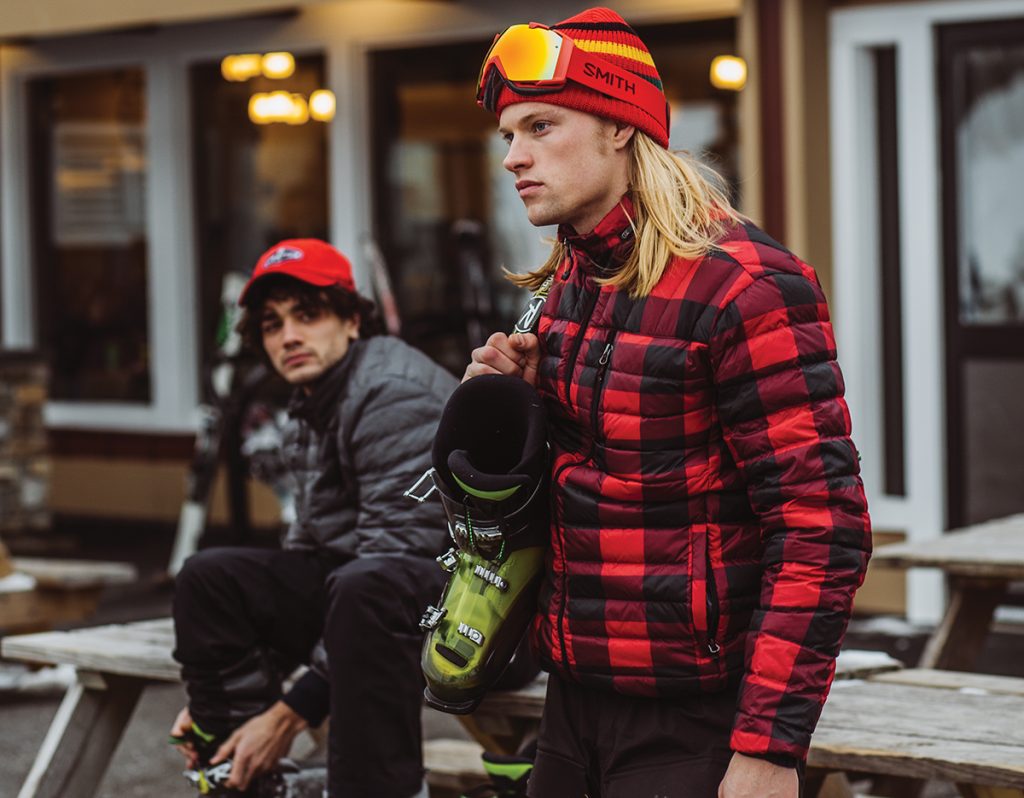 In the February fashion story we covered some of the best looks for after you hit the slopes for autumn/winter '17.
During the January and February editions of the menswear trade shows, in both New York and Las Vegas, we saw some more great items (some literal, some just chic) that are all worth taking a second look at that we see moving down the slopes next season.
Cesarani / Loft 604
This intarsia turtleneck in a Native American pattern, worn under a puffer vest is the perfect aprés ski, fire pit look.For more information contact: Sal Cesarani at sal@cesarani.com.
Sol Angeles
Just because it's winter, doesn't mean you don't need some great graphic t-shirts for layering or a warm winter getaway.For more information contact: Kevin Mobley at kevin@sol-angeles.com.
Robert Comstock
Skiing can be rugged, but beautiful, just like this luxe cashmere sweater with white leather yoke and buttons from Robert Comstock. For more information contact: Hilary Anne Lee at hilary@robertcomstock.com.
Camp Hero
Camp Hero makes adult versions of the souvenir belts that we loved collecting as kids. The brand has made exclusives for iconic sites such as Jackson Hole and Snowbird, and also has belts with specific States featured on them. Its "Aprés Ski" or western landscape belts are perfect for communicating this trend to your customer. For more information contact: Allie Spiro-Winn at allie@camphero.nyc.
Hestra
Hestra makes functional and fashionable accessories. These Wakayama gloves are handsome, but will wear well through any outdoor activities as well as keeping your hands super warm. For more information contact: customerservice@hestragloves.com.
Scotch & Soda
This statement shearling coat from Scotch & Soda will get you noticed off the slopes with features like rugged fireman toggles and a color-block mix of materials. For more information contact: Kevin Dougherty at dougherty.kevin@scotch-soda.com.
Gitman Vintage
Ski resorts Zermatt, Cortina and the Dolomites are all featured in this vintage ski poster pattern from Gitman Vintage. It has all of your bucket list ski destinations covered, and is the ultimate aprés ski woven. For more information contact: Chris Olberding at c.olberding@gitmanco.com.