AVENTURA MALL TO DEBUT NEW THREE-LEVEL EXPANSION WING LATER THIS YEAR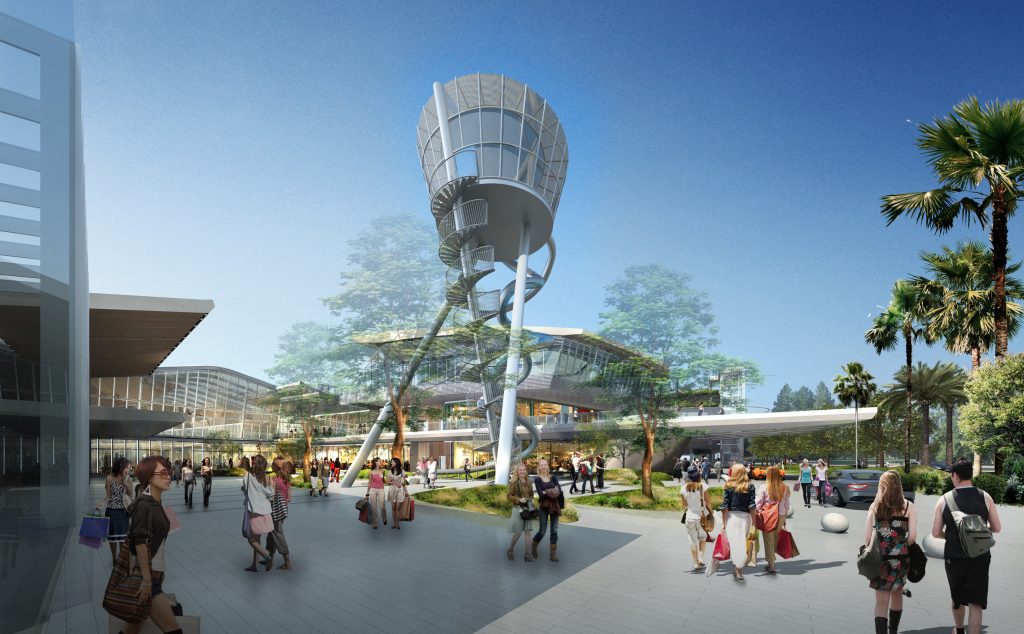 Scheduled for a late 2017 debut, Miami shopping destination Aventura Mall's new three-level, 315,000 square-foot expansion wing is taking shape on the east side of the property. The new space is designed to create an inviting exchange between the indoors and outdoors, providing a dynamic shopping and dining experience blended with experiential, artistic elements, including a nearly 93-foot tall sculpture by renowned Belgian artist Carsten Höller that Aventura Mall visitors will be able to slide down.
Highlighting the new wing will be a two-level Topshop/Topman store, marking the British brand's arrival to Miami, Florida.
The new wing also will feature the much-anticipated return of Zara to Aventura Mall. The 34,000+ square-foot, two-level store will include an array of men's, women's and children's collections. Pomellato and Under Armour also will open in the wing. Additional retailers will be announced in the coming months.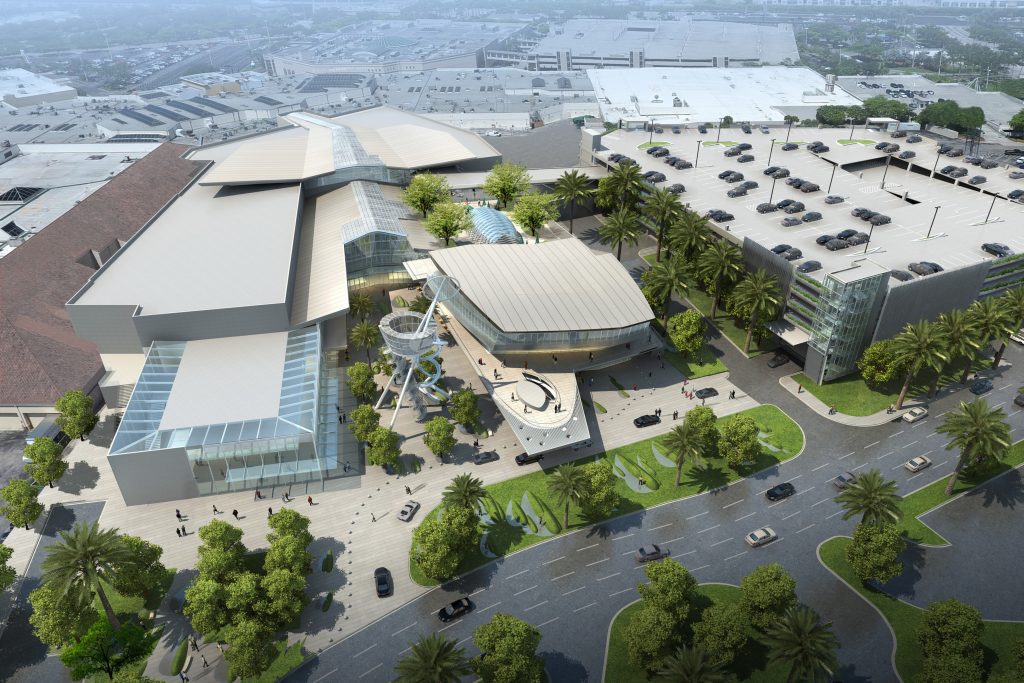 Designed by renowned architect Carlos Zapata, the wing's three key design points – transparency, connectivity and integration – will provide a completely unique experience for visitors. An 84-foot by 50-foot glass wall at the entrance will offer panoramic views of the surrounding landscape. A continuous 350-foot skylight runs the length of the wing, providing natural lighting and stunning views of the rooftop terrace.
An open-air, lushly-landscaped piazza will be defined by eye-catching architecture and populated by contemporary art, people and nature. It will provide shaded, inside-outside dining experiences from an array of restaurants and cafes, including CVI.CHE 105, Serafina, Pubbelly Sushi, Harry's Pizzeria, Blue Bottle and more to come.
"Our vision is to create a new gathering place where local residents and international guests can connect with an array of interactive experiences," said Jackie Soffer, co-chair and CEO of Turnberry Associates, owner and manager of Aventura Mall. "The new wing is destined to become one of South Florida's most dynamic spaces."