AWAY TEAMS UP WITH THE NBA ON LIMITED-EDITION COLLECTION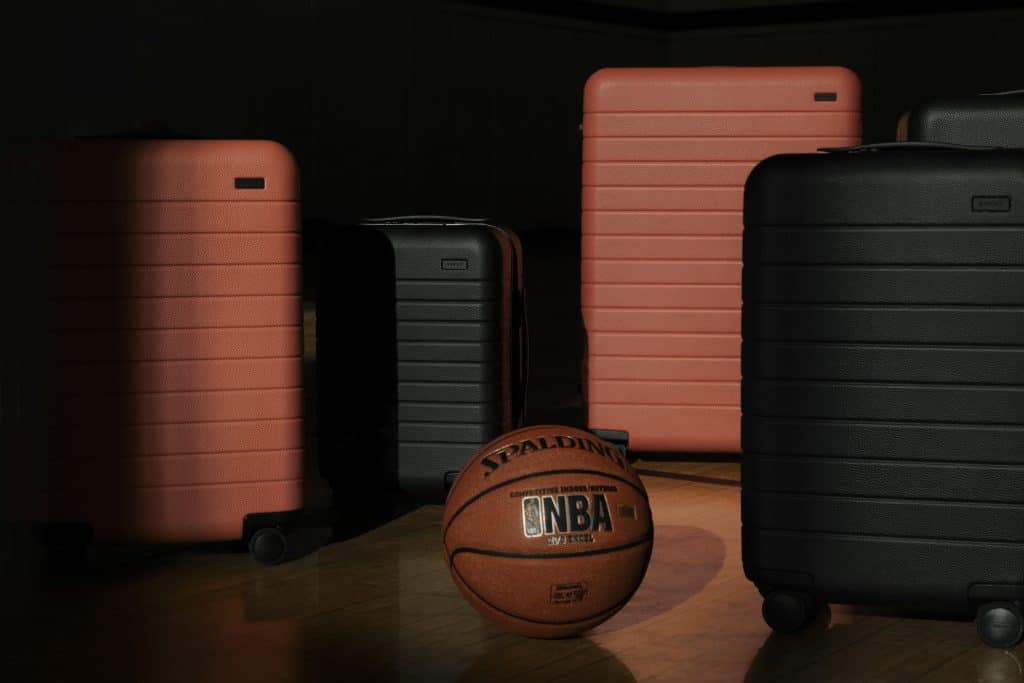 New York-based direct-to-consumer travel brand Away is teaming up with the NBA to create a limited-edition collection, set to launch just in time for NBA's All-Star Game.
The beloved travel brand is changing things up for the love of the game with new features like a de-bossed external texture, similar to the grip of a basketball, and custom mesh lining within the suitcase, making it feel like your favorite jersey.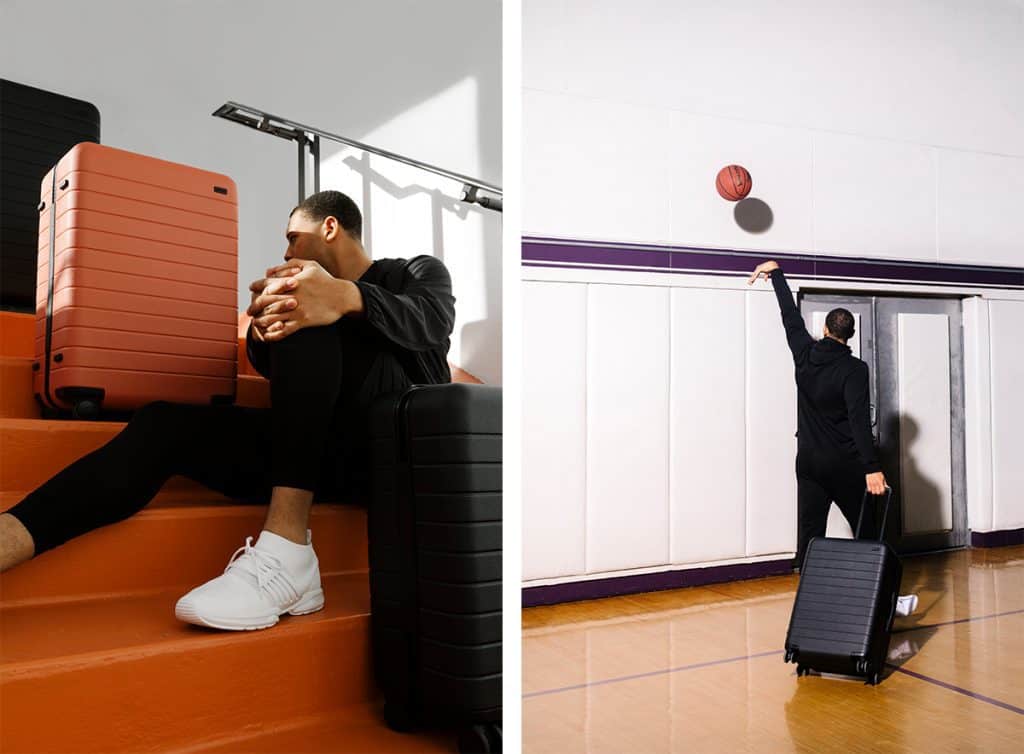 Launching Friday, February 16, the new collection will be available in black and orange in all Away sizes (The Kids' Carry-On, $195; The Carry-On, $225; The Bigger Carry-On, $245; The Medium, $275, The Large, $295).
To complement the luggage, Away will also be releasing a collection of premium leather stickers featuring some of the NBA's best teams.