LACOSTE LAUNCHES POLO CUSTOMIZATION SERVICE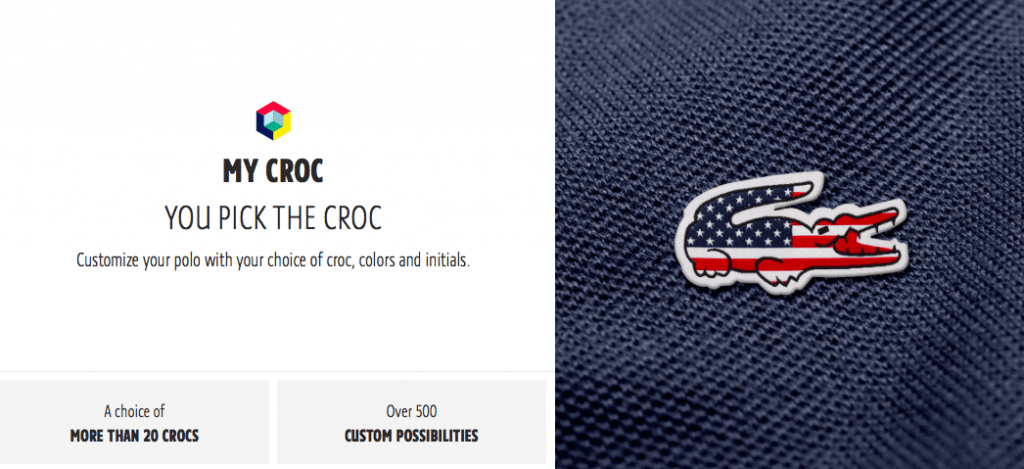 Lacoste, the French lifestyle brand known for its crocodile logo, iconic polo shirts, and sport-inspired premium casual wear, is rolling out a new "My Croc" polo customization service, which is available now on lacoste.com and is launching in Lacoste boutiques in the U.S. this week.
This year marks the 85th anniversary of the brand founded by tennis champion René Lacoste, who invented the L.12.12 polo shirt because he wanted something more comfortable and with more movement to wear while playing tennis.
Now the "My Croc" service allows customers to create custom versions of Lacoste's iconic polo shirt by choosing the fit and color of their polos and selecting from more than 20 crocodile logos with the option to add monogramming. There are more than 500 customized possibilities and customers can preview their creations using interactive technology.
The personalized polos are available for men, women, and children with prices ranging from $49.50 for children and $98 for the men's and women's versions.
The My Croc service is now available on lacoste.com.