BAND OF OUTSIDERS HOLDS A NIGHT OF COMEDY FOR SPRING '18 PRESENTATION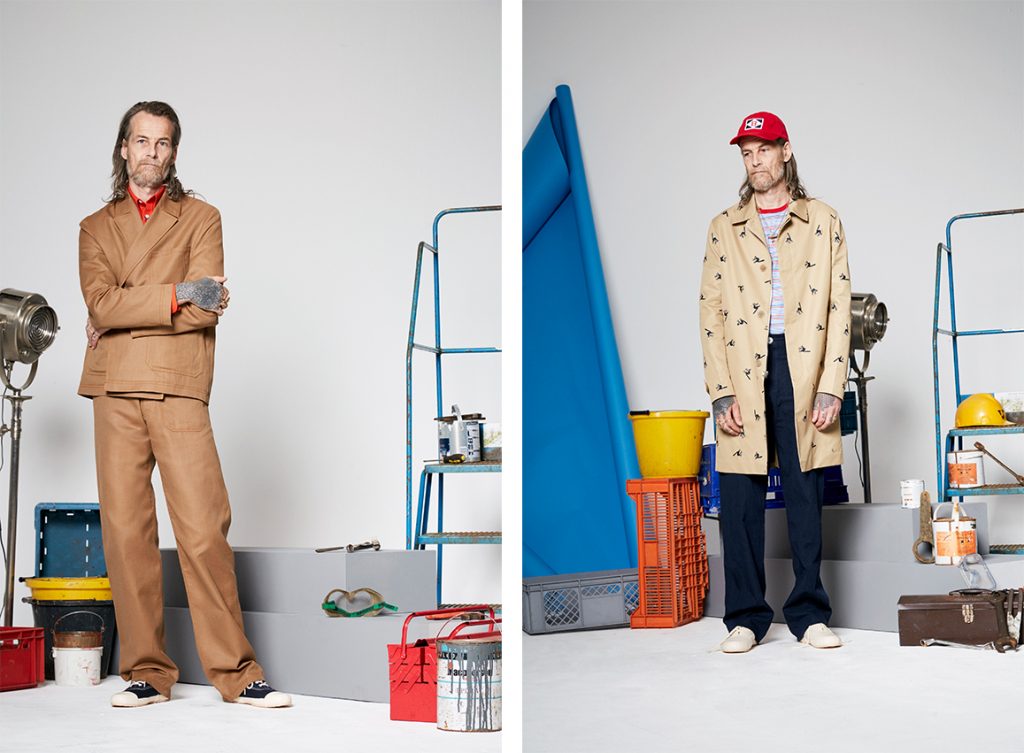 Los Angeles cool-kid brand Band of Outsiders hopped the pond to present its spring/summer 2018 collection at an underground comedy club in London's Covent Garden neighborhood on Sunday, June 11.
This season's collection brings together a complete wardrobe, playfully embracing this season's themes of workwear, maritime, and the films of Jacques Tati.
Modern tracksuits and bomber jackets accent Band of Outsiders' flag and emblem. Color schemes include pacific blue, sail-white and deck-tan cream with bold flashes of cabin-fever red, marigold yellow, buoy orange and seaweed green.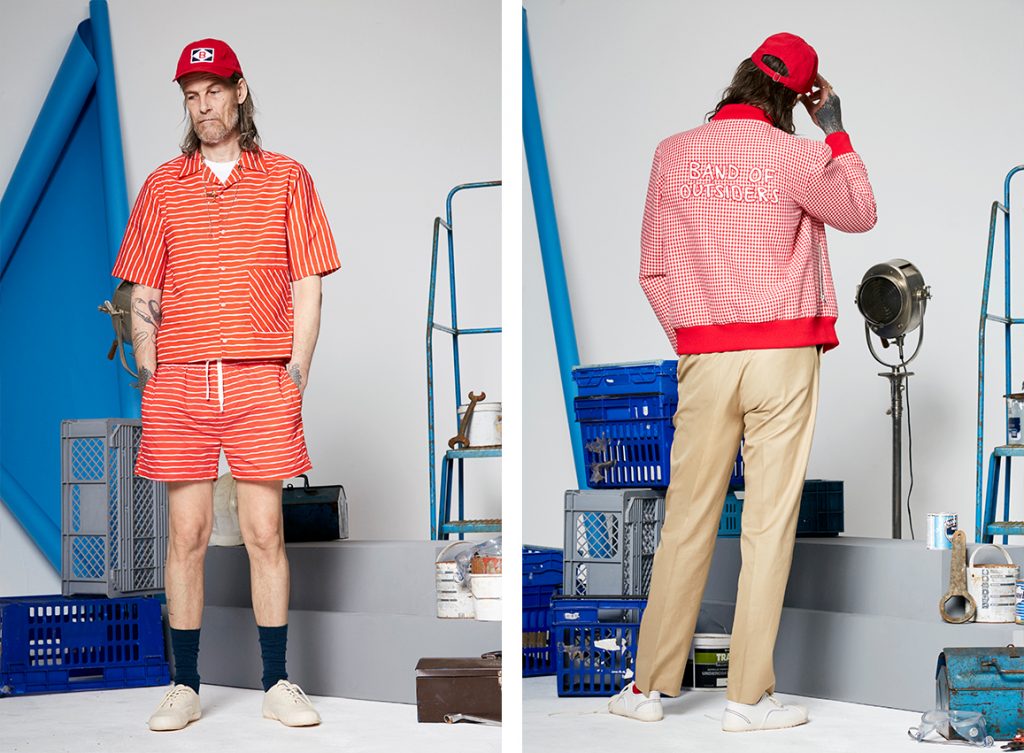 The tailoring is nonchalant, with the brand's renowned cropped take on classic staples. Ship-life concept pieces, such as lifejackets and parkas, are redesigned for every day wear.
Other details include triple stitched seams and slanted patch pockets. Naval prints feature heavily, from 'the wave' to the 'killer shark' and the 'smelly cat'.
This is the second collection for the second re-launch team since the brand declared bankruptcy and was bought by Belgian fashion fund CLCC in 2015.