BELK TO INVEST IN NEW STORES AND REMODELS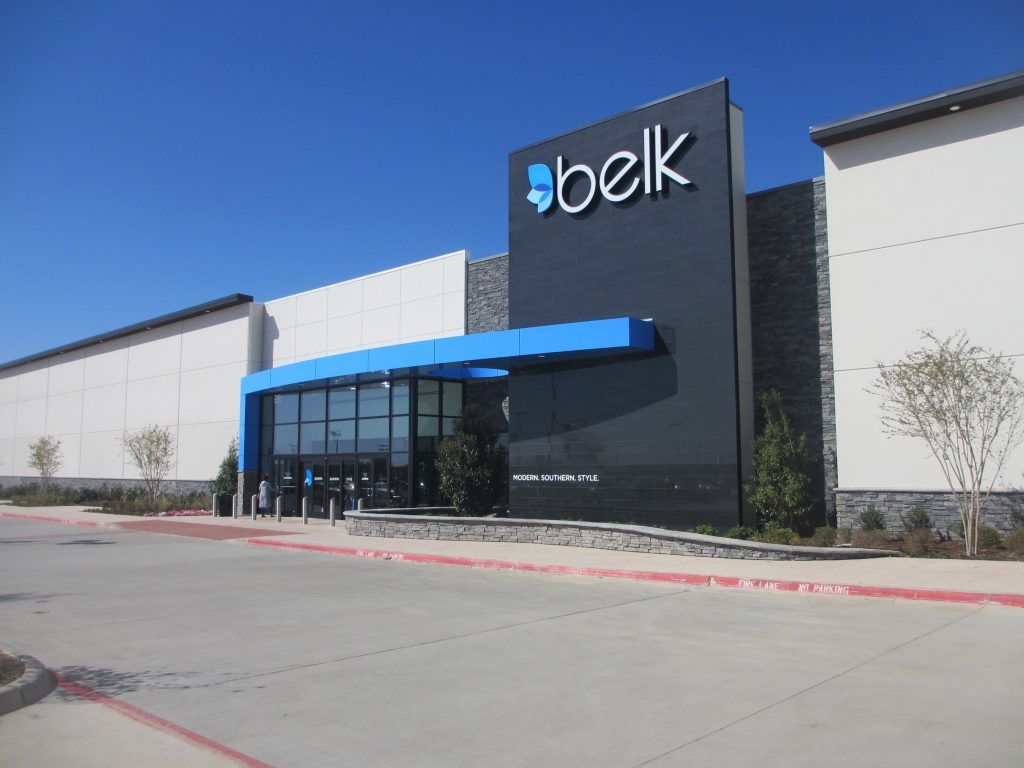 Belk has announced that it will open three new stores through the end of 2018, part of a nearly $40 million investment in store remodels, capital improvements and new store openings in 2017.
The first of the new stores opening on October 11 are: Evans, Georgia – located in the Mullins Colony shopping center at 4263 Washington Road; and Bowling Green, Kentucky – anchoring the Greenwood Mall at 2625 Scottsville Road.
One additional store will open in 2018 in Hagerstown, Maryland – located in the Valley Mall at 17301 Valley Mall Road.
In 2017, Belk also plans to remodel 12 existing stores across their 16-state footprint, an investment of nearly $10 million. An additional $15 million in funding will be used for capital improvements such as parking lots, paint and roofing.

The remodels, capital improvements and new stores continue Belk's commitment to provide a premiere shopping experience to their customers.
Like all of the existing 292 Belk stores, the new locations and remodeled stores will offer a full range of national brands and private label fashion apparel – including Crown and Ivy, Kaari Blue, and New Directions – shoes and accessories for the entire family along with top name cosmetics, a wedding registry and a large selection of quality merchandise for the home.
"We really want to be an asset to the communities in which we operate," said Lisa Harper, Belk CEO. "Our goal – and really, our hope – is to build lasting relationships with our customers and associates. We've been successful in making a personal connection between our brand and our customers. Our customers truly believe they know us and we are a part of their community; and they feel Belk is their store. We want to provide that level of personal connection in every community we enter."
Founded in 1888 by William Henry Belk in Monroe, North Carolina, Belk has kept family and community involvement at the top of its core values for its more than 125 years.