BELSTAFF RE-IMAGINES ARCHIVAL PIECES FOR FALL 2018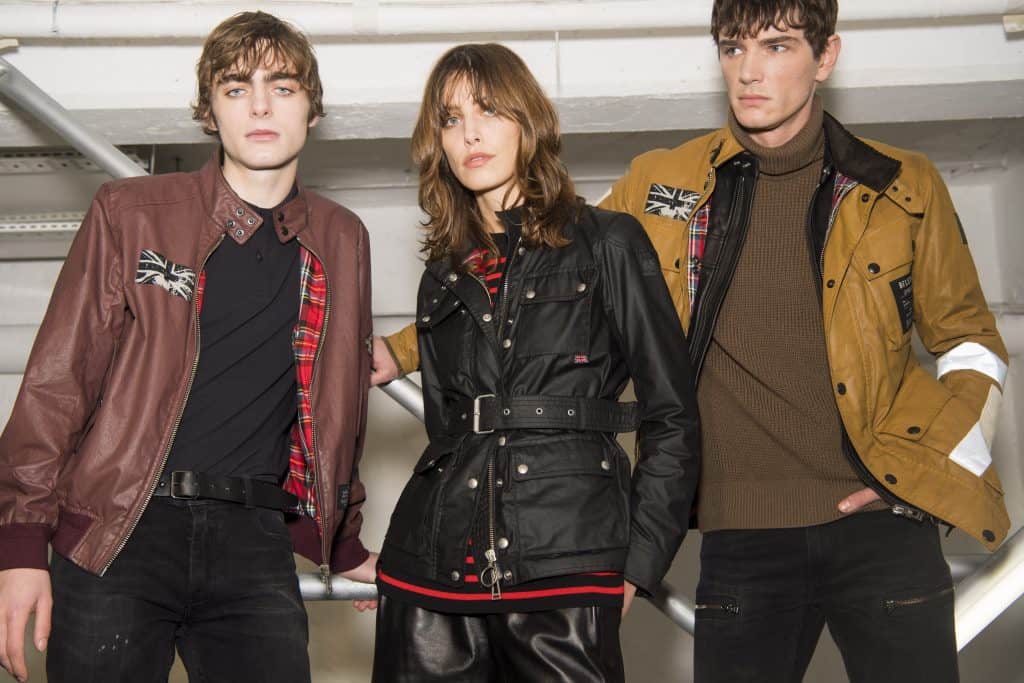 British heritage brand Belstaff presented its dual-gender autumn/winter '18 'Made In UK' collection on Monday, January 8 at The Vinyl Factory in the Soho neighborhood of London. Guests entered through a vintage record shop to see model vignettes among an industrial scaffolding set.
This year marks the 70th Anniversary of the iconic four-pocket Trialmaster jacket, originally designed to protect against the harsh weather at the Scottish Six Day Trials, providing a poignant moment for Belstaff to celebrate this history during London Fashion Week Men's. Revealing for the first time a curated selection of the Trialmaster Archive, developments in fabrics, manufacturing and design details speak to the decades they were launched, with colors and decorative pins and badges showing the pride of previous generations.
Belstaff originated as a manufacturing company in Stoke on Trent and this season gives the opportunity to celebrate this with a return to production in the UK in a series of outerwear pieces. The 70th Anniversary 'Made In UK' outerwear series launches a new tumbled coated cotton, with reflective stripes and badges.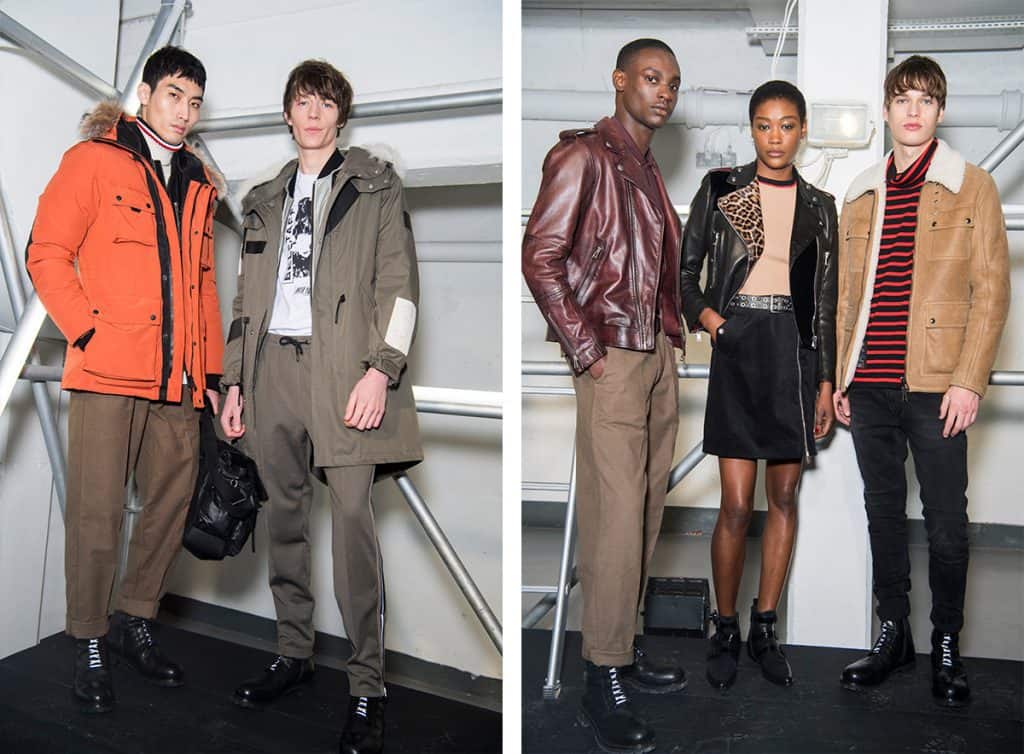 "I started looking at youth movements since the 1950s, referencing the vitality and energy of sub-cultures such as the mods, punks, rockers, and skins, who all in very different ways sought to express an inter-generational clash though music and fashion," said Delphine Ninous, creative director of Belstaff. "As I discovered through the Archive many were wearing our iconic jackets and customizing them. This season these themes are played out in our iconic silhouettes such as the field jacket, parka, biker, and bomber. We wanted to celebrate our heritage but also shine a light on our spirit of innovation whilst remaining modern and looking to our future."
"Our archive is a rich story of Belstaff and iconic outerwear, protecting you to venture free, for now, and for nearly one hundred years, from the legendary Trialmaster of 1948, through to the innovative Origins collection, launching in 2018," added Gavin Haig, CEO of Belstaff. "A significant year for the company too, with Belstaff back under British ownership, since the acquisition by INEOS at the end of December 2017, we are proud to have this opportunity to celebrate our British roots."