BLUNT UMBRELLAS LAUNCHES TRAVELING POP-UP SERIES, (RED) COLLECTION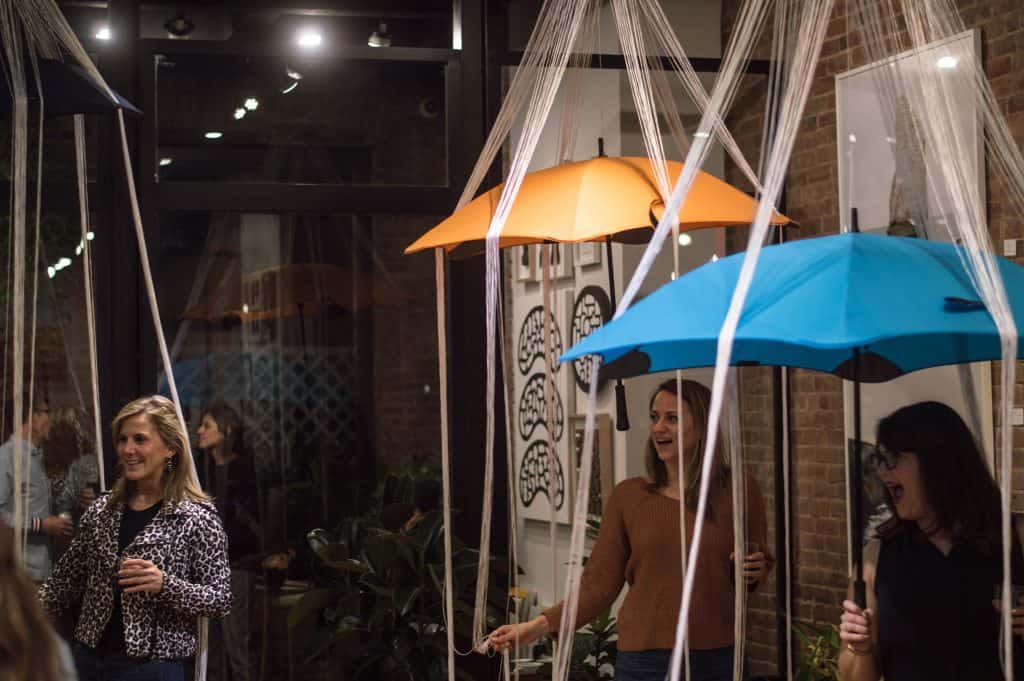 On Thursday, November 16, iconic New Zealand umbrella brand Blunt packed the house in SoHo at O.N.S. Clothing to celebrate the first installment of Blunt Social – an event series that will pop-up throughout the globe in partnership with retailers. To celebrate the official launch, light bites and holiday-inspired cocktails were served while DJ Prince dropped beats throughout the evening.
In its first-ever social event, Blunt has chosen to spotlight local talent at Parsons School of Design to create a one-of-a-kind design installation showcasing its umbrellas within the retail store. Spearheading the installment is Nathalie Mansueti, an artist, designer, and third-year Master of Architecture candidate at Parsons School of Design along with the help of Nick Tafel, a teaching assistant, research assistant and Master of Architecture candidate at Parsons School of Design.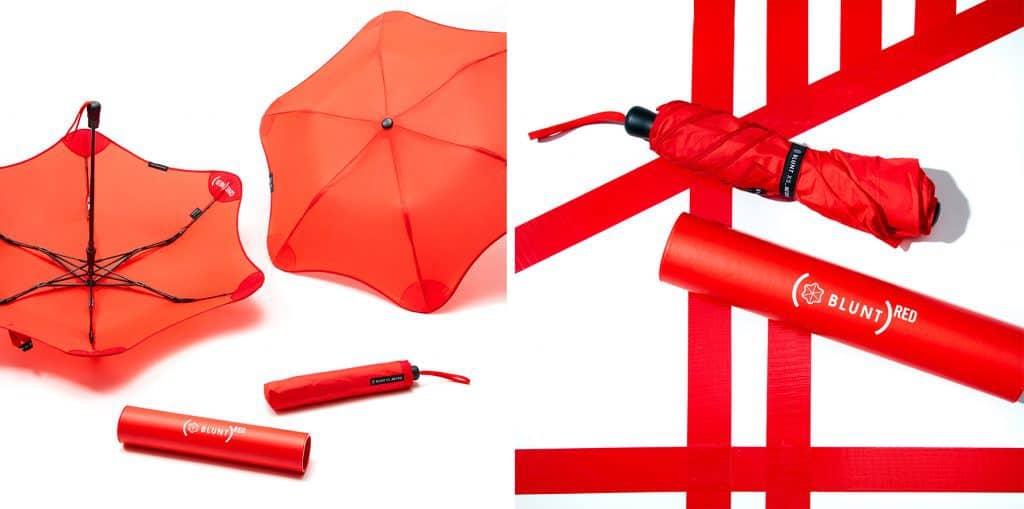 Additionally, Blunt is making its mark worldwide by joining forces with (RED) to raise awareness and funds for the AIDS fight. The umbrella brand will debut a range of styles (XS Metro, Classic, and Golf) specially made for (RED), and donate 15 percent of retail sales to the Global Fund in support of the organization's fight. To date, Global Fund grants supported by (RED) money have impacted more than 90 million people through programs that deliver prevention, treatment, counseling, HIV testing and care services.
With a mission to resist throw-away culture, Blunt is combining fun and functionality with its new colorful designs for its special collaboration with (RED). The limited-edition range of umbrellas features classic colors red and black, with the (RED) logo donned on its best-selling styles. The Blunt Umbrellas and (RED) collaboration product range is available at bluntumbrellas.us and selected retailers.