Bombay shirt company opens first u.s. shop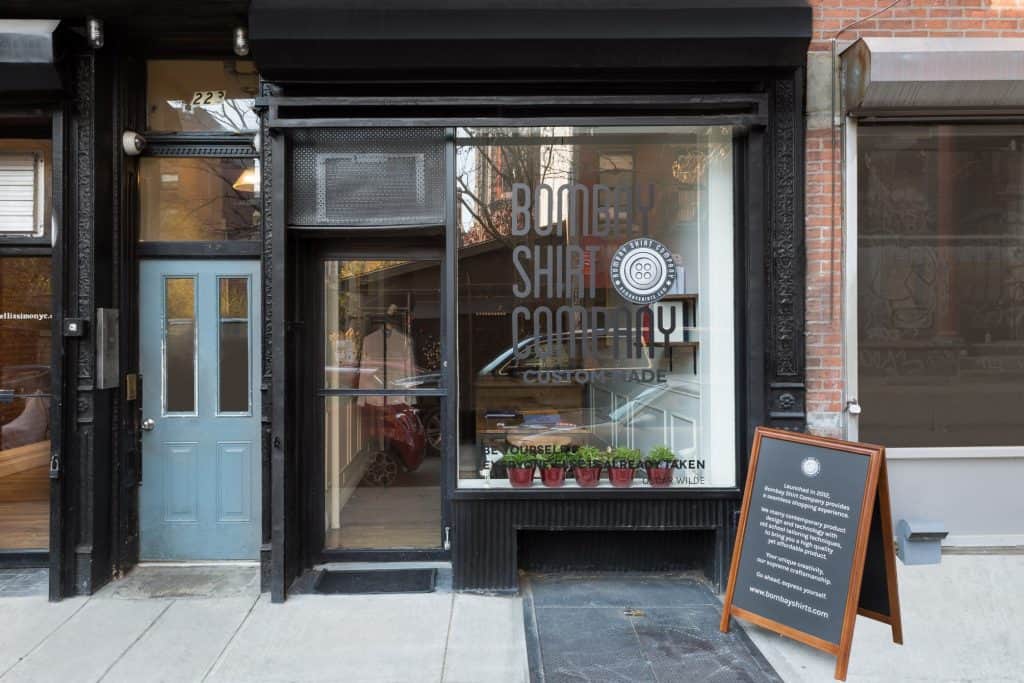 With the trend towards customization and personalization reaching new heights, especially among Millennials and Gen-Xers, it's far from surprising that Bombay Shirt Company, a five-year-old, India-based custom-made shirt brand for the modern gentleman, recently opened its first U.S. brick-and-mortar shop, located in the NoLiTa neighborhood of Manhattan (223 Mott Street).
While the shop is tiny, the selection of shirts is not. Customers can choose from hundreds of fabrics, sourced from some of the finest mills in India, Italy, Japan, Portugal and Turkey, countless solids, stripes and patterns, numerous collar and cuff options, and price options that begin at $59 per shirt (and which can reach the high three figures). Fittings are done in the store by a tailor, and the finished product is usually ready to be picked up in about five days.
"We challenge the notion of ready-to-wear by pricing our shirts at a competitive price point," says Ashesh Amin, a partner in BSC and the owner of the shop (which he runs with his wife, Manisha, the company's president.) "Not only does every man need to buy a new shirt often, we strongly believe that every man needs a custom shirt. And what better stage is there than New York City to roll out this venture."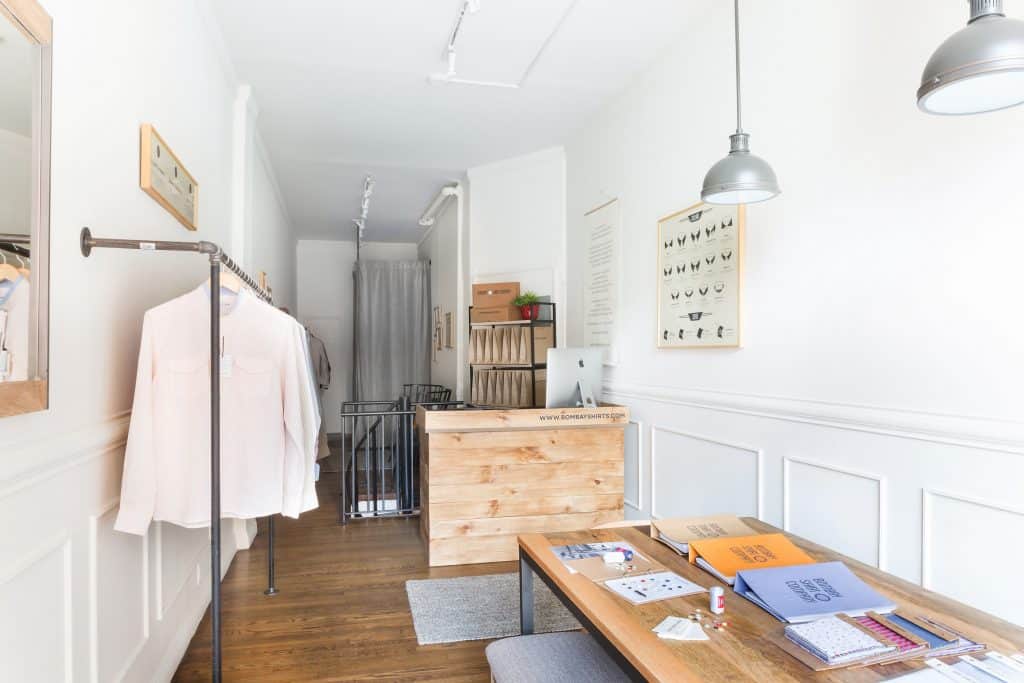 Amin says he purposely chose the Nolita area, which is also home to numerous other menswear stores (such as Jay Kos and Lord Willy's), because of the potential clientele. "It didn't really make sense for us to be in a super-commercial street like Broadway. This area is full of people every day who have a true sense of individuality and style. It also allowed me to create a more casual environment, where anyone could feel comfortable coming in. We're already beginning to get a lot of walk-in customers who buy something once we explain what is available and how we work. And it's been our experience, once a customer buys one shirt, they end up buying many more – which we make very easy to do on our website."
Indeed, while e-commerce sales account for much of the company's business, Amin is hoping to open more stores in major cities, including Los Angeles, Chicago, San Francisco and Toronto, in the coming months. And he is counting on young customers to help fuel growth in the overall business.  "My 17-year-old son has no interest in clothes, but when we opened the store, we let some of his friends come by and pick out shirts," he notes. "I found out many of them, unlike my son, have a very specific sense of style. And they have turned to be some of our best brand ambassadors."