BONOBOS TO LAUNCH MEN'S UNDERWEAR LINE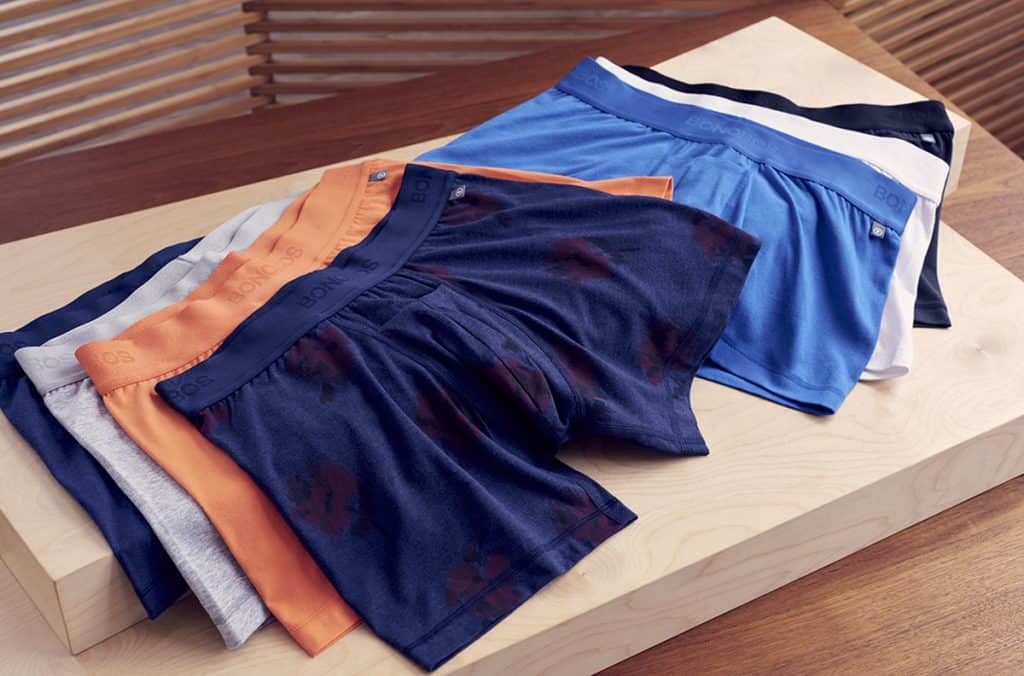 Online-based retailer Bonobos is launching its first line of men's underwear on Thursday, October 19. It will be available individually ($34) or in a bundle of two ($50) online at bonobos.com.
Bonobos underwear will be available in two styles (3″ trunk and 5″ boxer brief), six colors and exact sizes from 28 to 40. The underwear will be made of a super-soft, moisture-wicking fabric, and will also feature a horizontal fly, mesh panels, and a roll-proof waistband.
In addition, to celebrate the new product launch, Bonobos is hosting a multi-city charity event in support of FCancer and men's cancer awareness on Saturday, October 21 in New York City and Chicago. Individuals who love to run or walk, and/or hate cancer, can take part in a two-mile fun run in their undies. Registration is $20. For more information on the event, click here.