BORN X RAISED BRINGS ITS UNIQUE ANGELENO STYLE TO A NEW LEVI'S COLLECTION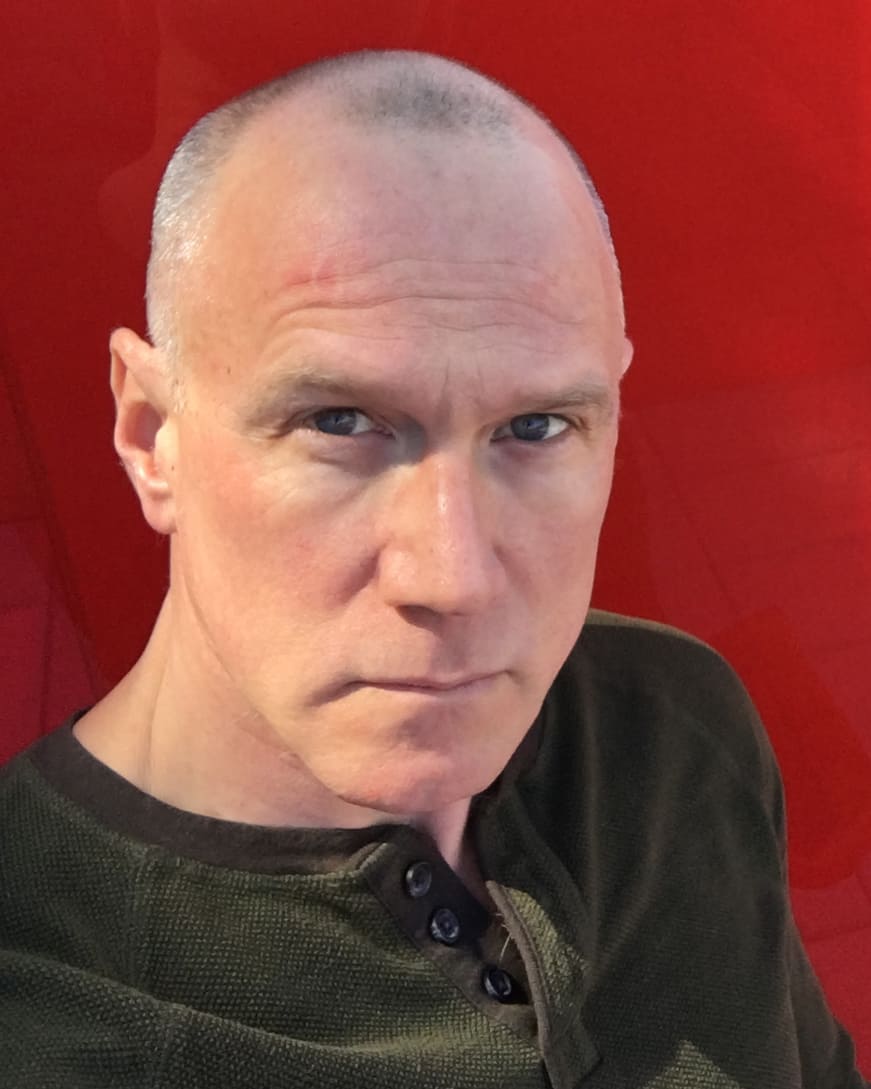 The Born x Raised collection is founder Spanto's expression of the preservation of both his heritage and the history of Los Angeles, where he was born and raised. Based in Venice, California, Born x Raised is an unapologetic embrace of the city's culture and a love letter to its unique and enduring style. But that's only one half of Spanto's story. For Spring 2023, he is bringing the other half to an exclusive new Born x Raised x Levi's capsule collection.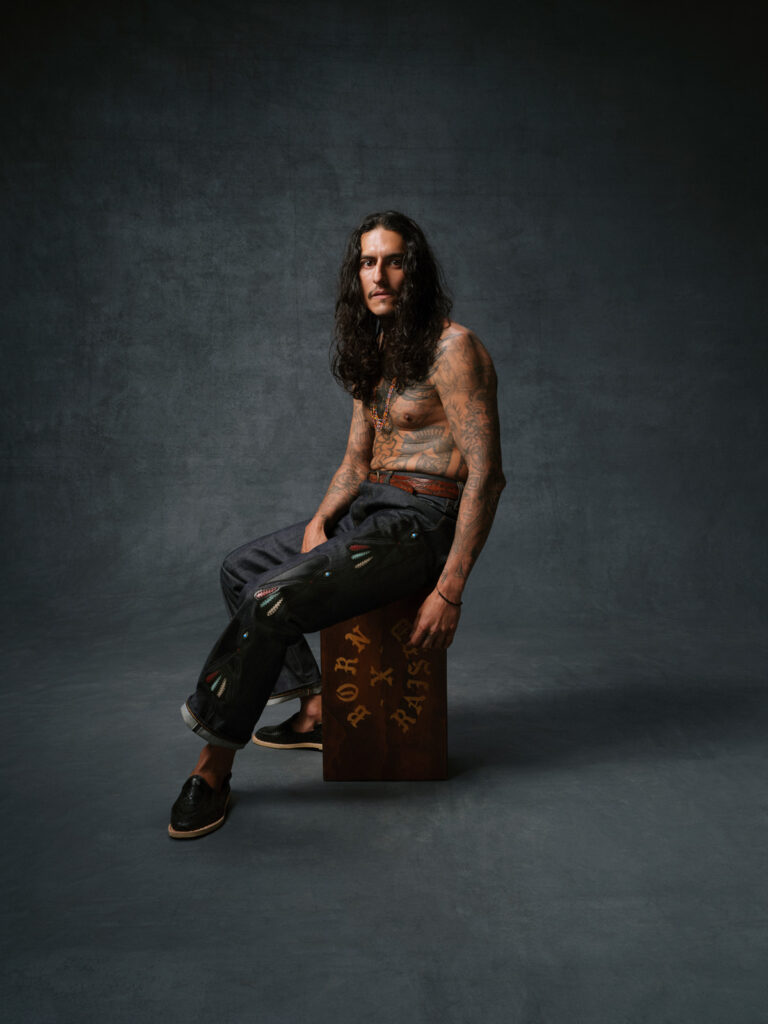 Featuring a lineup of Levi's 501s, a trucker, and a graphic tee, the collaboration is inspired not only by Spanto's L.A. roots but by his half-Apache, half-Seneca heritage. And, most importantly, it's a tribute to his late father, Butch. When his father passed away unexpectedly earlier this year, Spanto went to recover his belongings in Memphis, and in those belongings, he found pieces of iconography from his father's indigenous heritage.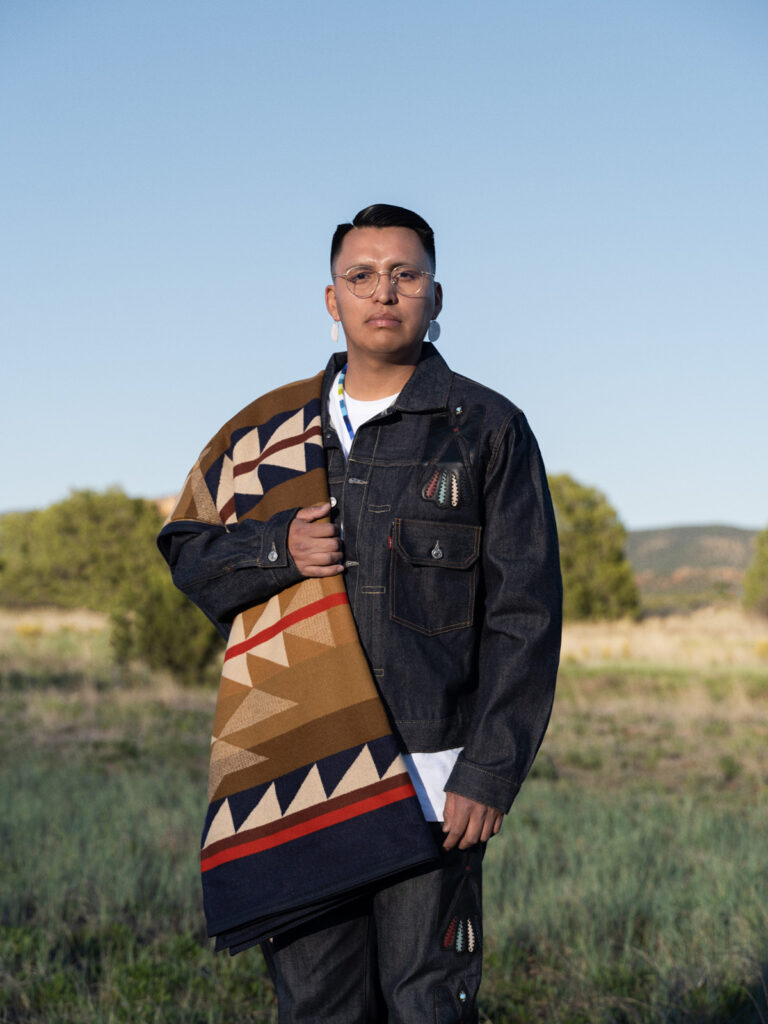 This iconography inspired Spanto to create a collection bringing together all the pieces of his past—his life in L.A., his indigenous heritage, and his youth visiting his father and his White Mountain Apache relatives in White River, Arizona. Specifically, he created a set of designs that offer a graphic representation of his father watching over him, something that he realizes now he had been doing his whole life, even though Spanto didn't know it at the time.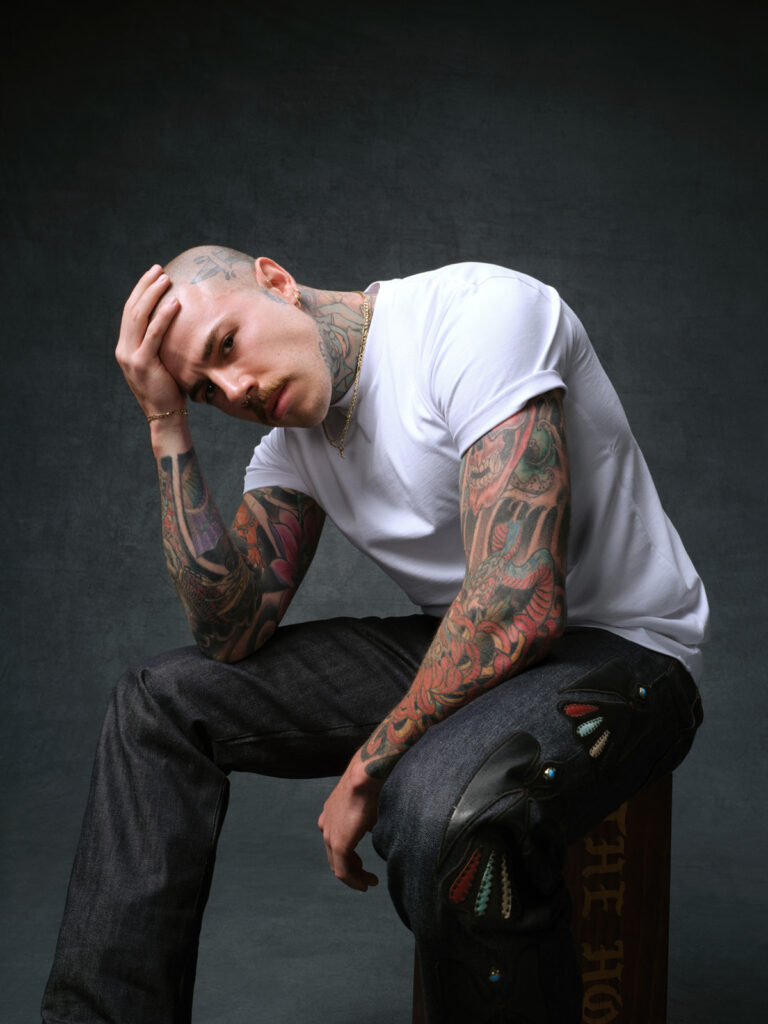 The collection includes two versions of Levi's 501s, a Type I Trucker jacket, and a graphic T-shirt that all feature versions of what Spanto is calling his Relative graphic. On the light wash indigo 501, four large versions of the image—two in navy, two in black—are screen printed across the front and back leg. On the selvedge 501, the Relative graphics feature as leather patchwork versions that run down the outer seam of both legs. Retails range from $395.00 for the Trucker Jacket in Dark Wash Selvedge to $40 for the graphic T-shirt.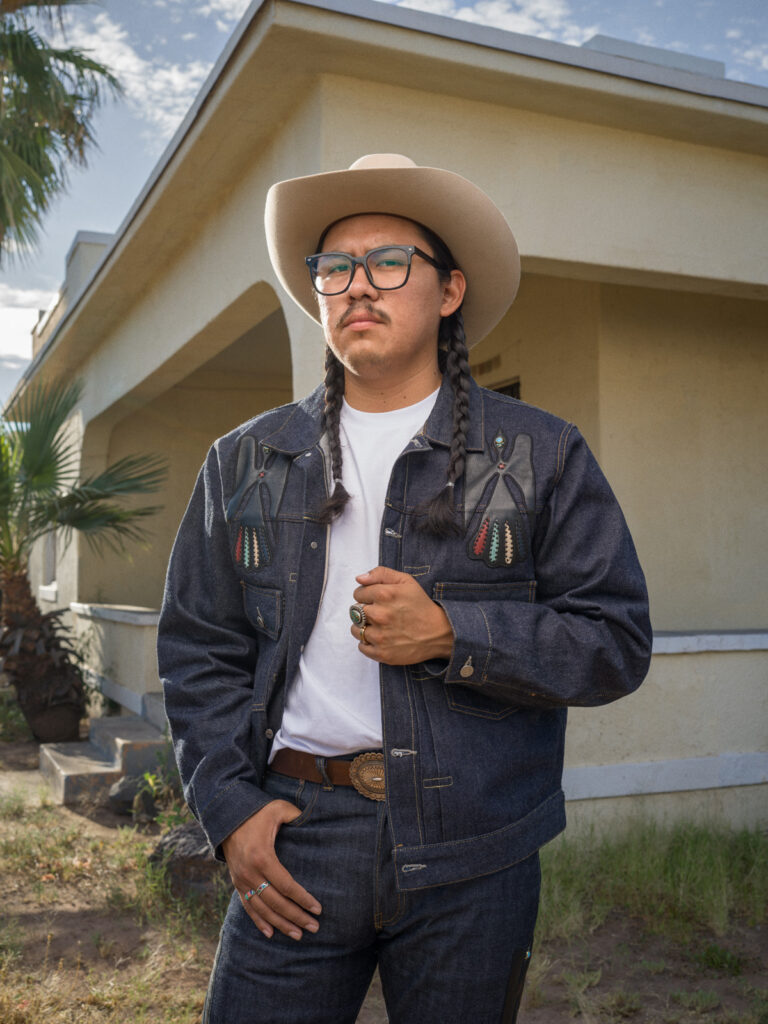 The Trucker features versions of the Relative graphic as well, positioned just above the two front pockets. The Trucker also includes "Born x Raised In Loving Memory" embroidered on the back in the brand's classic Old English font.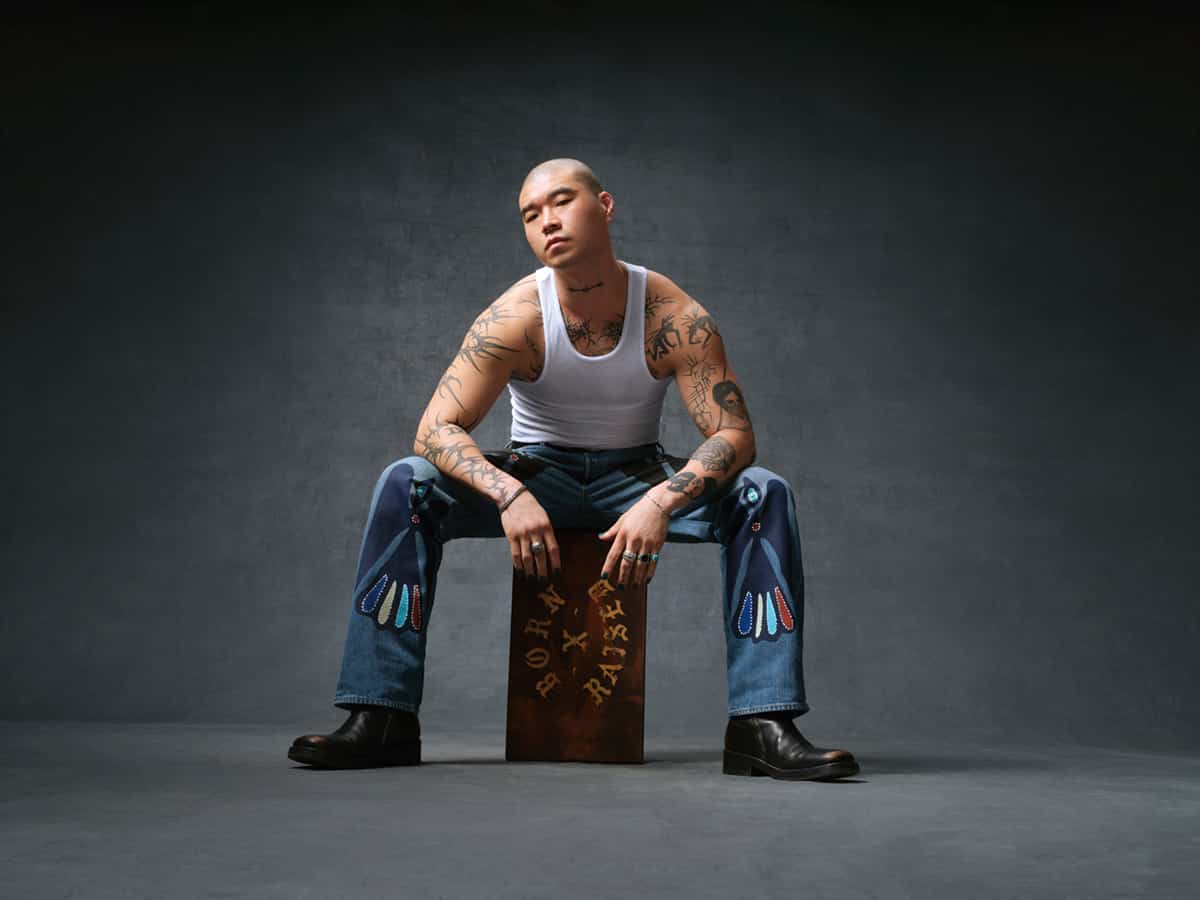 The special capsule also includes a campaign shot in both L.A. and White River, Arizona, and features an array of people from Spanto's life—mentors like Sleepy Joe from his Venice neighborhood, his mom, sister, and brother, his Apache relatives, performers like actor Richard Cabral, and friends—all wearing pieces from the collection.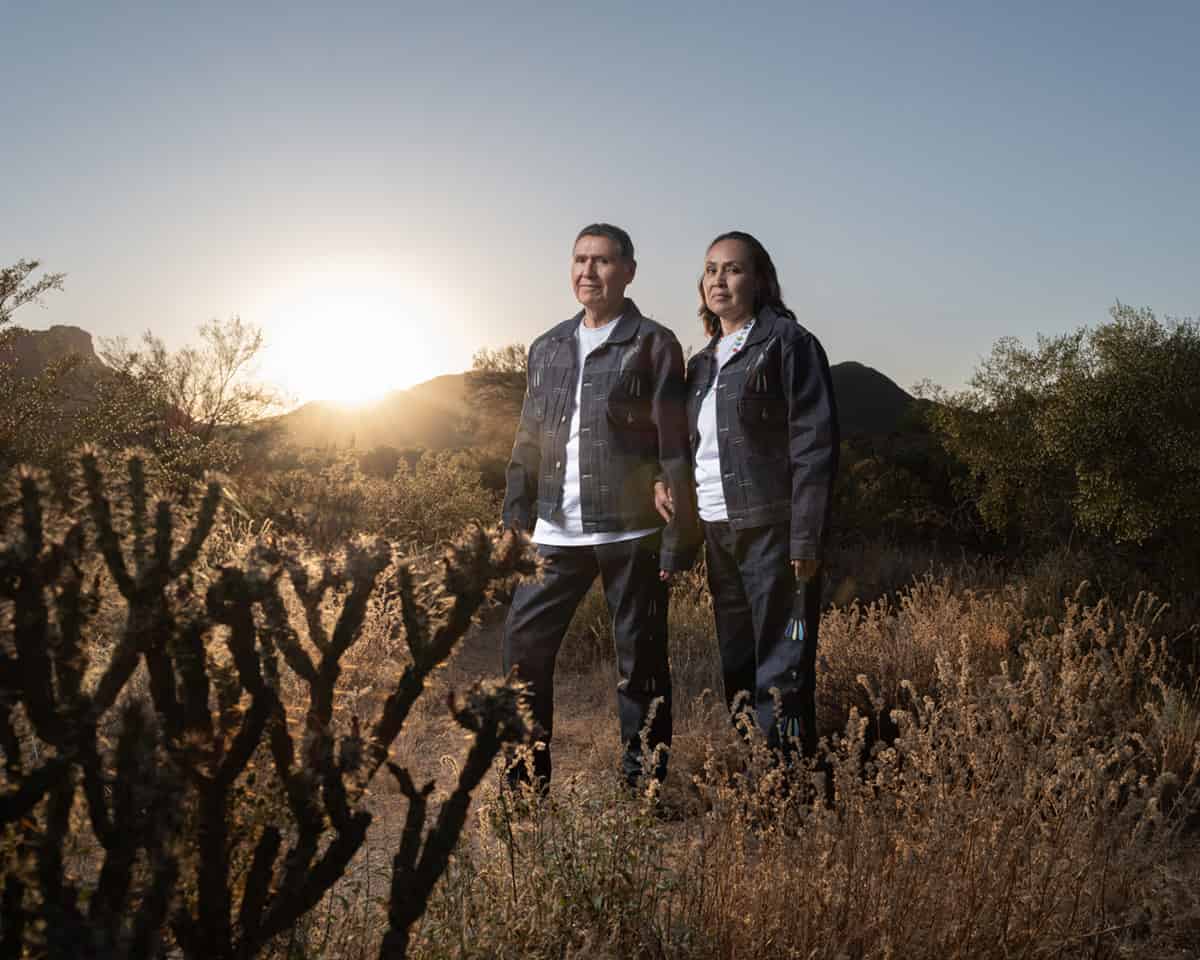 Born x Raised has always been a brand that's told a true L.A. story. And with the Bornx Raised x Levi's® collection, Spanto is telling his own personal story as well.