BOYDS PHILADELPHIA FACES THE FUTURE WITH NEW REDESIGN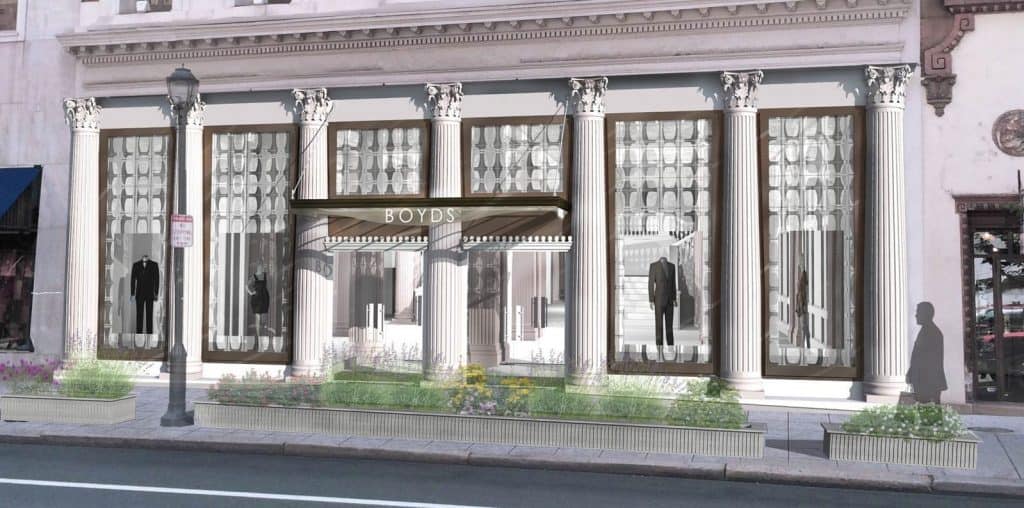 "This is not a renovation; it's a re-design, a re-creation," explains Kent Gushner of the extensive work that's recently begun at his iconic Philadelphia store on Center City's Chestnut Street. The goal of the multi-million dollar transformation of Boyds is to upgrade both the client's perception of the shop and the actual shopping experience into something beyond extraordinary. The store will remain open throughout the construction, which is scheduled to be completed by October 2018.
"This is the implementation of a plan dating back several years, but a fire and flood two years ago put things on hold," Gushner says. "I'd been feeling that the store was getting a bit tired and stale—both the physical structure and the presentation. When you travel to Paris and Rome, the design and energy of their top stores is so exceptional that, in comparison, we seemed dull and predictable. I don't buy into any of the recent press about the demise of brick-and mortar, but I do feel that retailers need to regularly update their stores to reflect changes in the world. It's too easy to get complacent."
Although the re-design places greater emphasis on women's apparel/accessories and men's sportswear, Gushner projects all-inclusive growth. "Most people think of us as a men's suit store but women's fashion is now at 22 percent of the business. We've had seven quarters of at least eight percent growth, and there's not much competition in downtown Philadelphia (the King of Prussia Mall is a good 45 minutes away) so the potential is tremendous. We're repositioning women's on both the first floor (9,000 square-feet) and the mezzanine (4,000 square-feet). It will be a dramatic setting with all new cases, fixtures and lighting, juxtaposing old and new: light contemporary cases and fixtures will contrast beautifully with our classic architecture that we are retaining."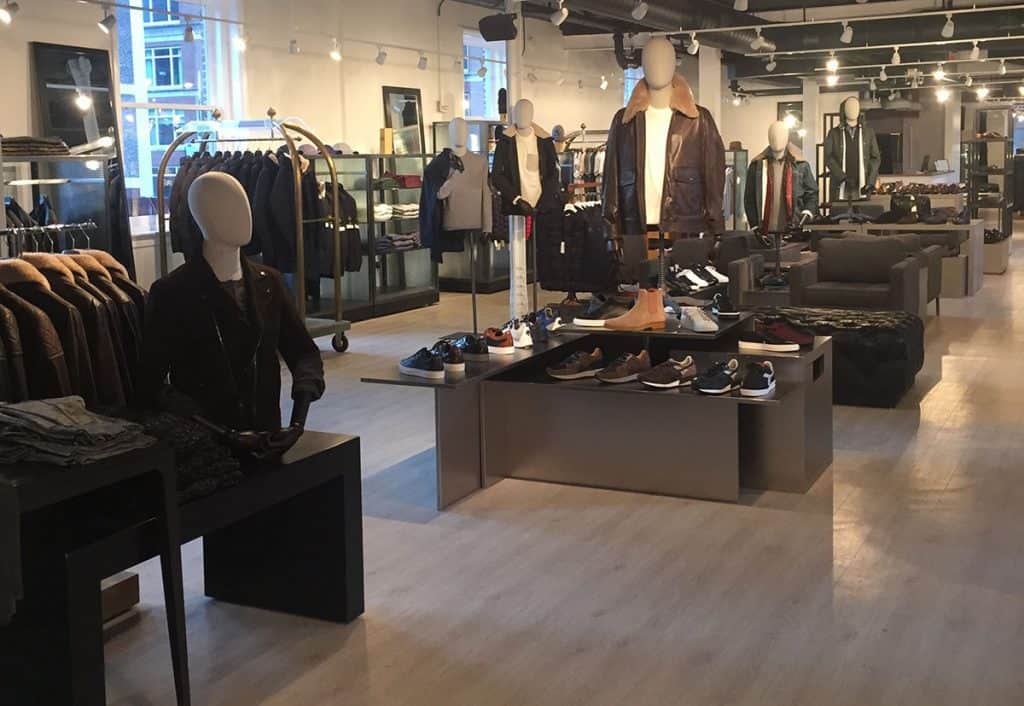 As for menswear, Gushner is his own toughest critic. "We had too many different classifications on too many levels. In the old days of heavy traffic, it worked well, but not now. We're moving all tailored clothing to the third floor, divided into two venues: luxury/classic and young/contemporary (suits in that section will open at $595, and the department will have a different vibe and its own music). We'll have separate departments for MTM and special occasion, several shop-in-shops, more education and interactive technology, and other surprises throughout the floor." Meanwhile, the second floor will house men's sportswear, also divided into classic/luxury and contemporary/designer, with a center core of footwear and a large area for dress furnishings.
In addition, in two weeks, Gushner is launching an e-commerce site, albeit more for education and exposure than direct sales. "The bottom line is that retailers must either move aggressively forward or get out of the business," he says. "Sitting still is a slow march to obsolescence."