MARQUEE BRANDS BUYS BEN SHERMAN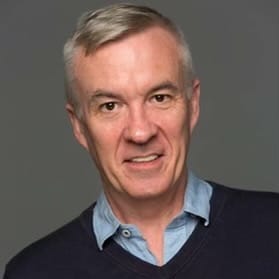 Oxford Industries has officially Ben there, done that.
Marquee Brands LLC, a New York-based brand acquisition, licensing and development company that is a division of Neuberger Berman,  announced this morning that it has acquired the Ben Sherman brand and all related its intellectual property from Atlanta-based Oxford Industries.
The brand sold for £40.8 million ($63.7 million) and includes both Ben Sherman UK and Ben Sherman US. It follows on the heels of Marquee's acquisition of Bruno Magli in February.
"We are particularly excited about this transaction as Ben Sherman is consistent with our mission to acquire high quality brands with substantial global growth potential," said Michael DeVirgilio, president of Marquee Brands, in a statement.  "The current management team under Oxford's leadership has done a great job building on the core essence of the brand. We've received supportive messages from retailers across the globe that share our view of the growth opportunity ahead."
"Ben Sherman remains a uniquely classic British brand with a loyal following across five continents and a smartness that's ageless. Its heritage, style and authenticity fits perfectly within Marquee's growing portfolio." added Cory M. Baker, chief operating officer of Marquee Brands. "Our plans to market and promote the brand across various lifestyle categories are well underway with new products and expanded retail coming to market as early as first quarter, 2016."
Oxford said that it expects to receive net cash proceeds, after transaction fees and expenses, of approximately $58 million and also expects to incur a one-time, non-cash loss on sale of discontinued operations.
"We truly appreciate the efforts of our Ben Sherman associates," said Oxford's chairman and CEO, Thomas C. Chubb, in a statement. "Their dedication and enthusiasm for this iconic brand was clearly communicated to potential buyers, and was a critical component of this successful sales process. It has been a pleasure working with Marquee Brands to quickly culminate this transaction, which we believe will benefit both companies."
Ben Sherman was established in 1963 in Brighton, England and soon became a go-to brand of the Mod movement. Oxford bought it for $146 million in 2004 and has been looking to unload it since March of this year.
Ben Sherman is exhibiting at the Liberty trade show in New York this week.