BRISTOL STUDIO RELEASES BASKETBALL-INSPIRED CAPSULE WITH ADIDAS
Los Angeles-based brand Bristol Studio has announced its latest collaboration with Adidas Originals, named Sharp Shooters available Friday, November 17.
The campaign starring musician Buddy, is an ode to the basketball influenced collection led by Bristol Studio's co-founder and creative director Luke Tadashi inclusive apparel and footwear. For the second drop in its ongoing relationship with Bristol Studio, the two brands draw on this heritage to bring the flair and functionality of the courts to a contemporary fashion environment.
From the very first basketball shoe in 1949, to the all-conquering shell-toed Superstars of the 1970s, to the jerseys designed for the New York Knicks, Golden State Warriors, Adidas maintains a strong legacy in the world of basketball. The accompanying apparel is equally reverent to recent Adidas basketball history.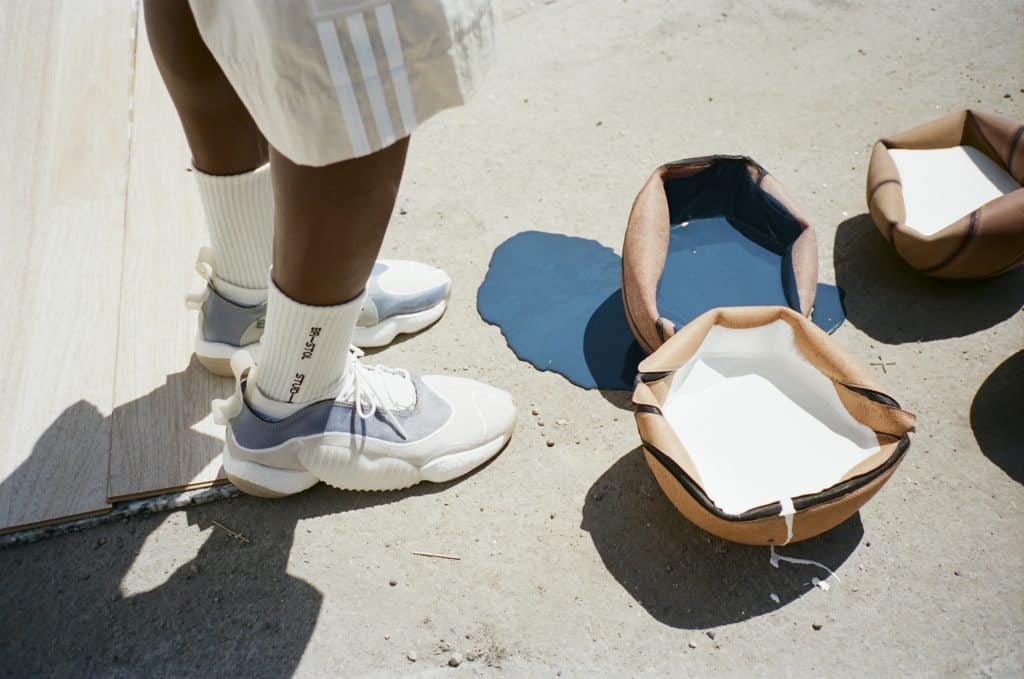 Tadashi offers a refined take on styles that began life in the sporting arena and found a new popularity in early-2000s hip-hop culture. The Tearaway Pant is a sophisticated take on the classic basketball snap off pant, while the Warm Up Track Top and Shooting Tee also strip court-side apparel down to their minimalist essentials. Each item is rendered in tonal shades of light brown, white and onyx, as are the two most game-ready pieces: a basketball jersey with Bristol Studio logo and a pair of loose-fitting, co-branded shorts.
"Working with Adidas Originals has been a dream come true; the brand has equipped me with the tools to create and bring my vision to life," said Tadashi. "By doing so, it has allowed me to introduce a collection, the first-of-its kind centered around 'basketball-lifestyle' (an untapped space). In an ideal world, I would like this collection to help grow this category and make room for more off-the-court basketball products."