C.P. COMPANY UNVEILS NEW COLLABORATION WITH BRITISH ROCK STAR SERGIO PIZZORNO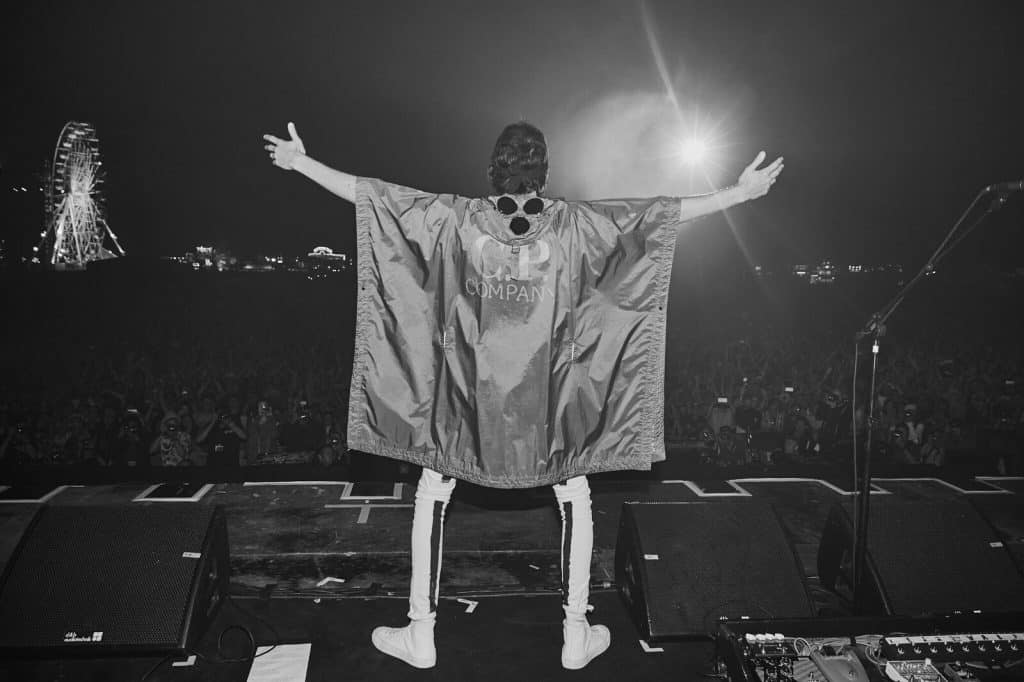 Italian sportswear brand C.P. Company has unveiled its latest collaboration with British rock star Sergio Pizzorno of Kasabian, to create a limited-edition collection. Inspired by Pizzorno's concept of "The Mind's Eye," a custom designed poncho, sweatshirt and t-shirt is now available to purchase starting this week on CPCompany.com and in-store exclusively at UK retailer, Flannels.
C.P. Company's head designers, Paul Harvey and Alessandro Pungetti, worked closely with Pizzorno to create a reinterpretation of the brand's iconic Mille Miglia Goggle Jacket. "The Mind's Eye" poncho incorporates a third lens, to represent the third eye: a philosophy central to Pizzorno's music and stage performance. Choosing it as his stage outfit, he unveiled the design for Kasabian's headline performance at the Isle of Wight Festival earlier this Summer.
The poncho has been created using C.P. Company's newly developed high-performance Nyfoil; a water-resistant fabric with quick dry properties, internally coated with a metallic silver laminate. Taking design details from utility uniforms found in the brand's archive, the poncho features a double bellow pocket with "C.P. Company & Sergio Pizzorno" branding on the sleeve and back.
The crewneck sweatshirt and t-shirt are produced in cotton, with "The Mind's Eye" three goggle graphic print in the colors of the ponchos and "C.P. Company & Sergio Pizzorno" branding on the front and back. A total of 99 ponchos will be released in orange, green or purple in bespoke packaging with an accompanying exclusive book documenting 'The Mind's Eye' journey. The book features exclusive photography by Neil Bedford, Kasabian's official photographer, who has also shot a campaign starring Pizzorno to support the launch. In addition, 400 sweatshirts and 400 t-shirts will be available in off-white colored cotton jersey.
"The third eye, or 'The Mind's Eye,' is a mystical concept of a speculative invisible eye, which provides perception beyond ordinary sight," said Pizzorno. "It was a huge honor to work with C.P. Company and to be able to collaborate on a design together was an incredible experience."
"The Mind's Eye" capsule collection by C.P. Company & Sergio Pizzorno is now available to purchase exclusively via from CPCompany.com and Flannels.