CANADA GOOSE PARTNERS WITH FDNY FOUNDATION ON LIMITED-EDITION COAT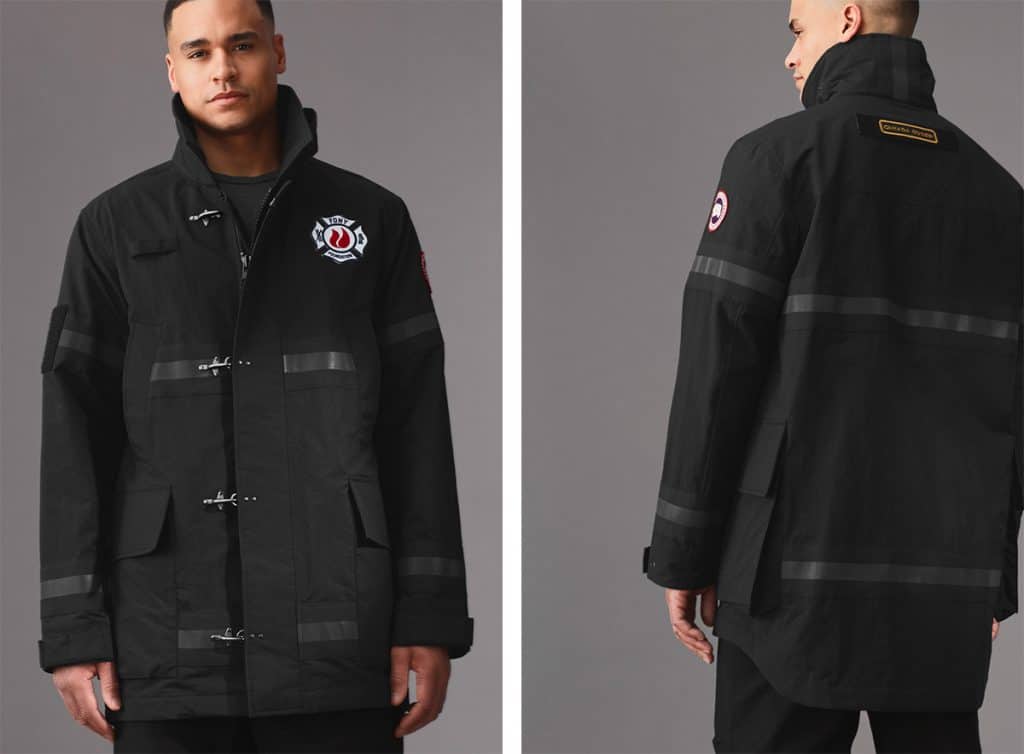 Canadian outerwear brand Canada Goose held a joint press conference with the New York City Fire Department (FDNY) Foundation in lower Manhattan on Thursday to announce a new collaboration between the two companies. On Friday, April 6, Canada Goose will launch "The Bravest Coat", a heavyweight windwear jacket inspired by both traditional firefighter gear, as well as archival pieces from Canada Goose's 60-year heritage.
The collaboration honors the spirit and unwavering strength of New York's Bravest and was ignited by a shared commitment to functionality and protection from the harshest environments, places where life hangs by a thread and every decision counts. All proceeds from The Bravest Coat (which retails for $695) will benefit the FDNY Foundation in support of key initiatives, including fire safety education, training and equipment.
This unisex, mid-thigh, regular-fit coat is made to withstand relentless winds. Its design draws inspiration directly from the ultra-functional components of firefighter gear. The Bravest Coat features high visibility reflective stripes along the body and sleeves, metal clasps along the zippered enclosure, a drop tail hem for extra protection from the elements and a utility strap on the right chest, often used by firefighters to attach small equipment to their jacket. The iconic FDNY Foundation emblem sits proudly on the left chest.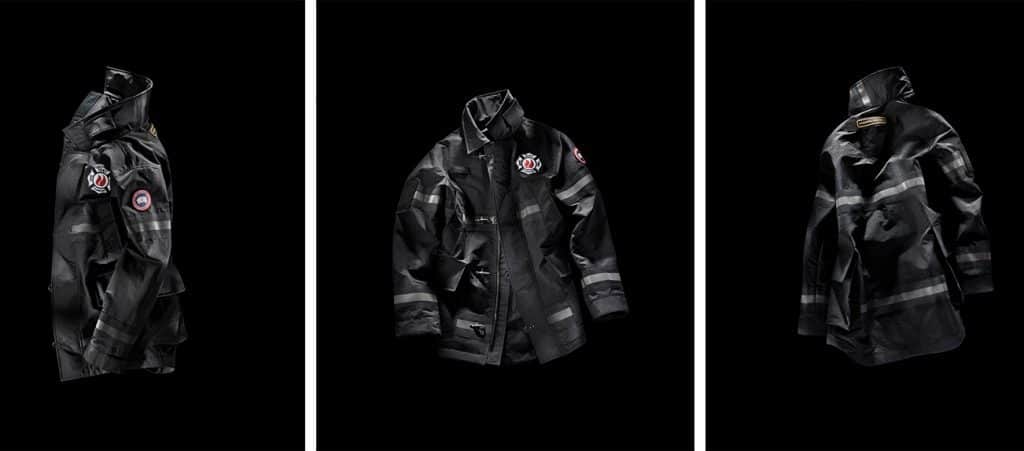 A Velcro patch on the right sleeve adds a customizable element. With the purchase of The Bravest Coat, customers will also receive five official FDNY Firehouse patches, which can affix directly onto the Velcro; reminiscent of tactical products, where badges represent a precinct or current duty.
Across New York City's more than 200 firehouses, each location is represented by a unique and personal insignia, designed by the firehouses themselves and representative of the communities they protect. The Corona Tigers patch represents Engine 289, Ladder 138 in Queens (1), the Hell's Kitchen patch represents Engine 34, Ladder 21 in midtown Manhattan (2) and the remaining three represent Engine 8, Ladder 2, Battalion 8; a firehouse on East 51st (3, 4, 5).
The Bravest Coat will be available from Friday, April 6 at Canada Goose retail locations in New York City, Toronto, London and Tokyo and online at Canada Goose.com.