CATCHING UP WITH NEW PEERLESS PRESIDENT JOHN TIGHE
Q: You've been president of Peerless, the largest clothing manufacturer and distributer in America, for about three months now—how's it going?
A: Really well! Of course, I'm still learning but it's new and exciting and I started at a good time: tailored clothing business is strong at retail (despite all the talk about America going more casual)!
Q: Why do you think that is?
A: Numerous new clothing trends are emerging simultaneously: color (not just shades of blue but also lots of new shades in seasonal offerings), fabric innovation (stretch and technical properties), slim but comfortable models and softer construction (a trend well penetrated in better stores but just starting to take hold at volume price points). And as we get into summer selling, sportcoats are coming on strong.
Q: What are some of the most successful initiatives at Peerless these days?
A: Taking over Tommy Hilfiger clothing has been a major win for us: we launched this past spring and it's been very well received. Calvin and Lauren are also showing notable growth as we add newness to those collections. And there are our own brands: TailoRed for beautiful upscale clothing, made in Canada from Italian piece goods at good prices; and Tallia–a fabulous fashion brand at amazing prices. Both are showing tremendous growth. The other excitement at Peerless comes from the fact that we're turning 100 years old in 2019.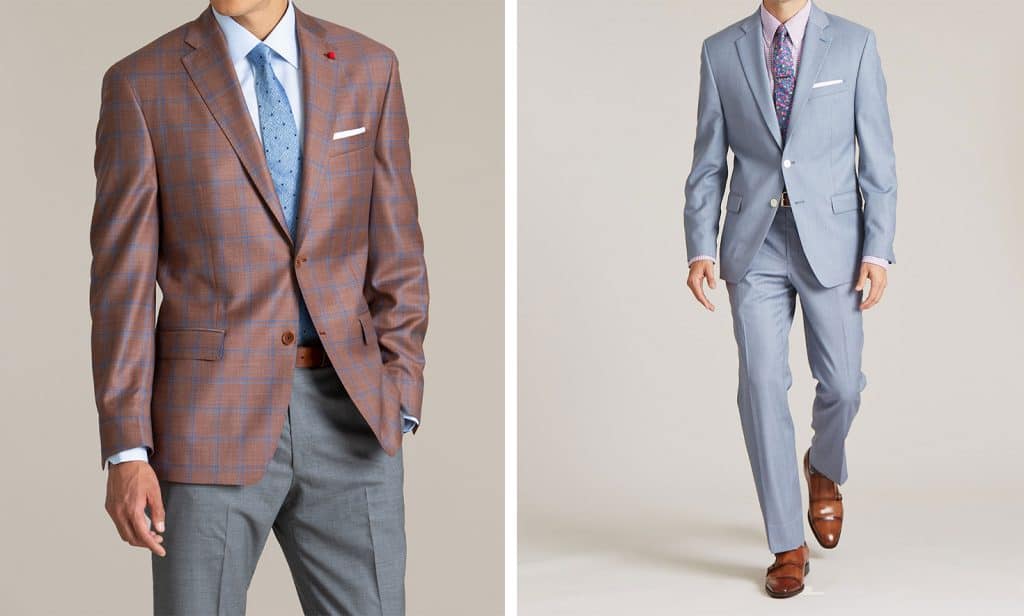 Q: That's pretty impressive, especially for a privately-held company…
A: Credit goes to Alvin Segal for creating an inside organization unlike anything in the industry. Both the Montreal home office and the Vermont warehouse are exceptionally run by talented committed people. And Ronny Wurtzburger's stewardship of the best sales organization around, especially his ability to partner with top brands and top stores, is amazing. Those are two big reasons why after 100 years in business, we're still growing!
Q: Any plans to celebrate this special anniversary?
A: We're kicking it off this month at our spring sales meeting in Montreal. Then we'll celebrate with industry friends at our annual golf outing, coming up on August 8th. (You can likely expect a few more surprises as the year progresses…)
Q: With everything going so well, what's keeping you up at night?
A: How to manage rising piece goods prices. With the price of wool up 15-20 percent, which could add $15-$20 to the wholesale cost of a suit, we have to be careful. Fortunately, this is happening at a time when people are demanding more innovation in tailored clothing so we can introduce blends to the mix: 93/7, 70/28/2, natural stretch, two- and four-way stretch, cool-max, performance blends, there are so many options! Our goal is to keep price increases to a minimum while giving customers added value.
And because we're growing as a company—we're in the market for some talented help, specifically two exceptional piece goods buyers. If you know any great candidates, have them contact me at Peerless: 212-541-8720.