CHAMPION CELEBRATES OPENING OF SOHO STORE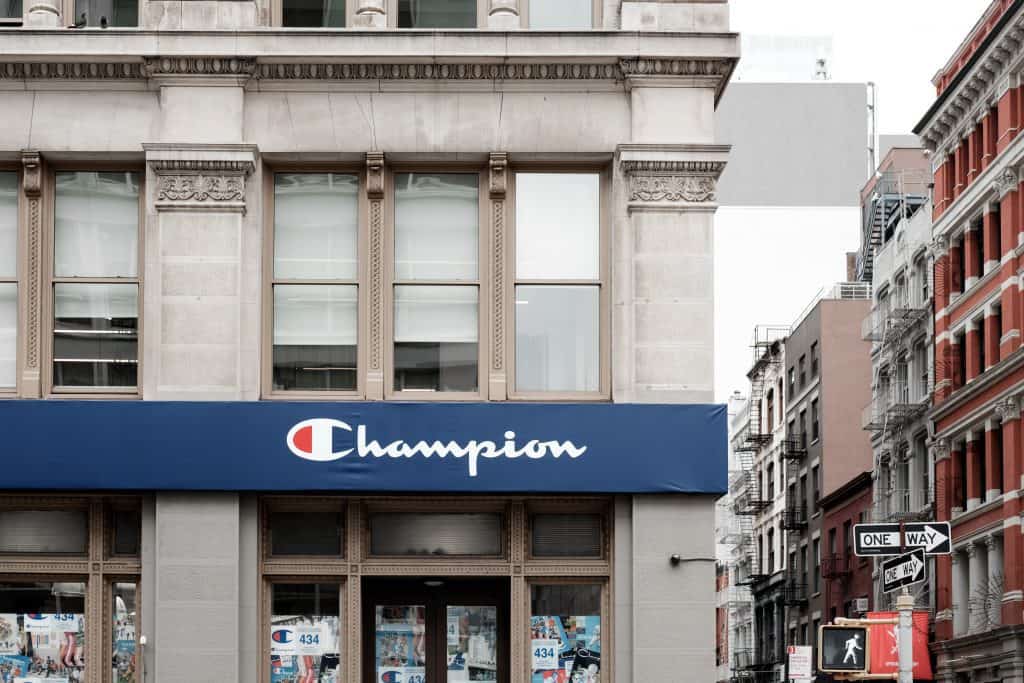 Champion Athleticwear, makers of authentic athletic apparel since 1919, hosted an event on Tuesday, August 21 at its new retail location to celebrate the brand's second U.S. specialty store in New York City.
Located at 434 Broadway in one of the world's top shopping destinations, Champion selected the SoHo neighborhood to continue expanding its retail presence in an area that embodies a sphere of significant influence within fashion, art, sports and entertainment.
At the store's grand opening on Saturday, August 25, the first 500 customers to shop will receive a limited-edition canvas tote bag with exclusive art designed by Andre Trenier, a local Bronx artist. The 4,900 square-foot store will feature onsite customization, which now includes embroidery and patches, allowing shoppers to design one-of-a-kind Champion garments made on-demand and tailored to their specific preferences.
In addition to customization, there will be specialized product assortments available only in the SoHo store, including the ongoing collaboration with designer Todd Snyder and both the European and Japanese collections. Regional collections, inspired by the New York City area in which the store resides, and exclusive styles, colors and partnerships with local artists such as Andre Trenier will be available. With Champion's step back into footwear this year, a dedicated wall of sneakers will feature items from its new fall 2018 product line.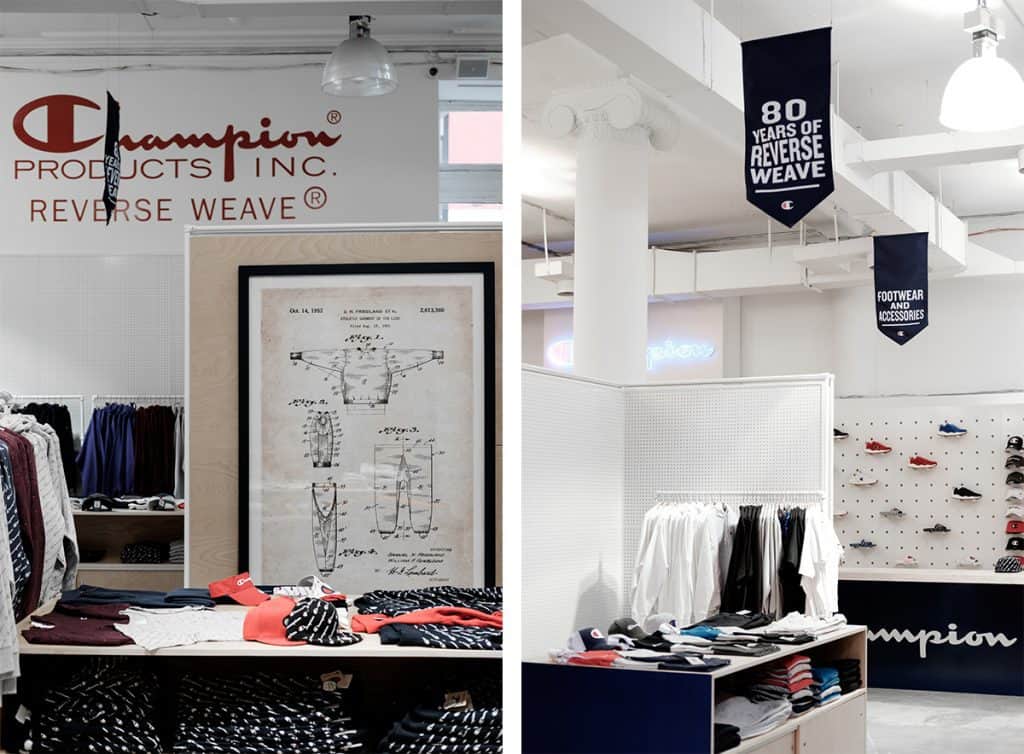 "In today's retail landscape, it's vital to create a direct connection with our consumers," said Susan Hennike, president of Champion Athleticwear. "With the brand's 100-year anniversary approaching, being able to celebrate Champion's rich history while providing a seamless customer experience makes this the right time and place for Champion to continue expanding our retail presence. Our New York store will have the most comprehensive assortment of Champion product assembled anywhere in the U.S., making it the ultimate destination for our shoppers."
In conjunction with the launch, the store will celebrate the 80th anniversary of the brand's iconic Reverse Weave sweatshirts and hoodie with a display of five vintage Reverse Weave items throughout the store. To continue the celebrations, a limited-edition anniversary style will be available exclusively at the store in fall 2018. The retail space will display archived pieces of historical significance for the very first time in a permanent vault. Archived pieces include a football jersey, Dream Team jersey, collegiate jacket, an early sweater and a t-shirt.
"The store will showcase not only our signature franchise, Reverse Weave, but also celebrate Champion's unique heritage as an innovator and pioneer in iconic athleticwear products," added David Robertson, director of Champion Brand Marketing. "Establishing this touchpoint in New York creates an opportunity to engage with our consumers, share our company's strong heritage, and ultimately bring the brand to life and show what it means to be a champion."