CLUB MONACO DEBUTS NEW DIRECTION, STORE DESIGN AS IT LOOKS TO REVITALIZE ITS BUSINESS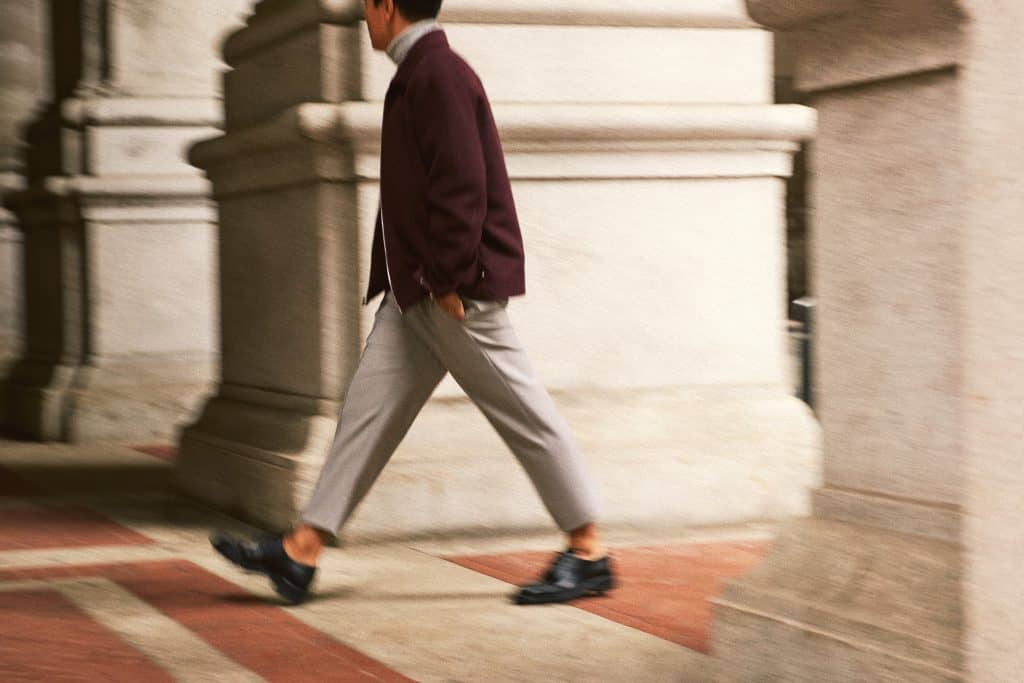 This fall is a pivotal moment in the life of Ralph Lauren-owned retailer Club Monaco—one that is marked by a confident, renewed sense of self. It is the manifestation of who the brand is and who the brand wants to be in the world: a cohesive dual-gender brand based on openness and individuality with a strong sense of connection and community.
"It feels like all the pieces have come together," said Steven Cateron, Head of Design. "We've always known who we are, but this season marks a clear refocus and a new intention to share that with the world in a real way."
Both a return to its roots and a step into the future, the company debuts its new direction with a men's and women's collection living under one design vision for the first time, a fall campaign that shows the soul of the brand like never before, and the rollout of a brand-new store concept.
"We've been evolving toward this moment for a few seasons now," admitted Francis Pierrel, CEO. "Perhaps most importantly, we're refocusing on our connection with our customer—they're really at the heart of the brand."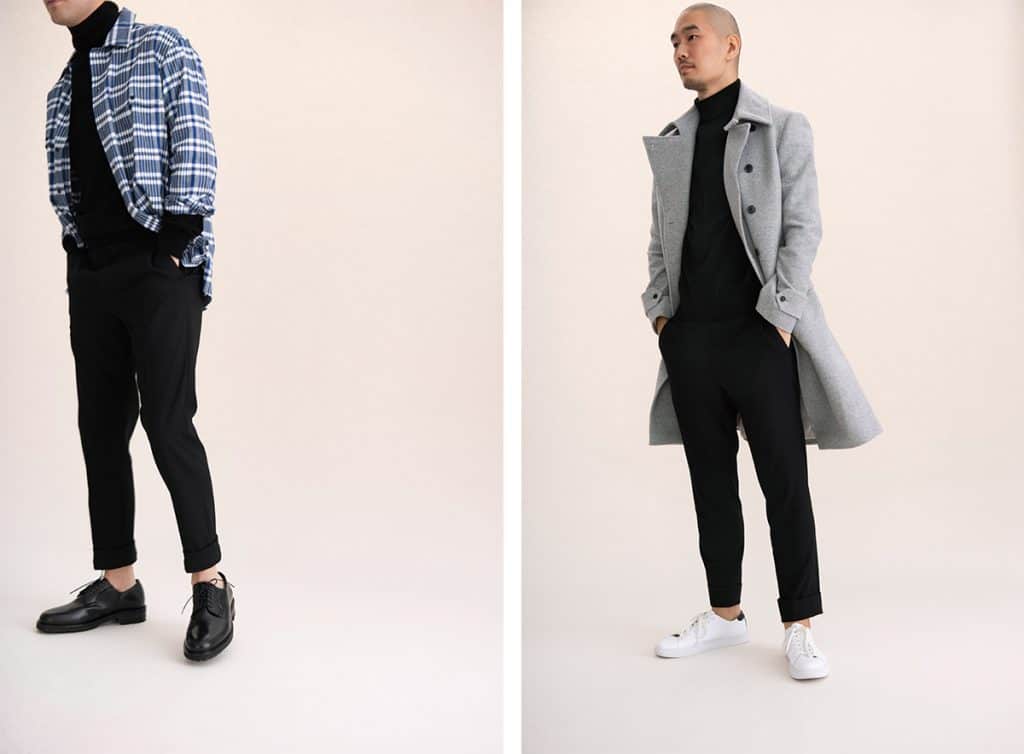 Designed with wardrobe-building in mind by Cateron, there is an intentional fluidity between the new men's and women's pieces. Use of color, pattern, and print serve to unify the design points of view, while also giving a unique voice to each perspective. Key pieces prove genderless, moving throughout the collection with ease—what's his is hers and vice versa.
"Club Monaco has always been a brand about individuals and their unique styles. When we design pieces, they're never intended for just one woman or man," said Cateron. "With the fall 2018 collection, we've created pieces that are versatile, open to interpretation, and capable of allowing each customer to express her or his unique perspective."
For the men: wardrobe-building is paramount, focusing on essentials that easily move from one moment of life to another. A sophisticated sport influence permeates the collection, highlighting contrast piping and paneling, cut off of a collegiate influence. Taking inspiration from Club Monaco's DNA, tonal dressing focuses on varying levels of blue, olive, gray and red. Fit is a nuanced juxtaposition of sharp and relaxed tailoring, with silhouettes becoming slightly more streamlined and cropped. Never too fussy or overworked, styling focuses on just the right amount of detail and exudes a sense of refined ease.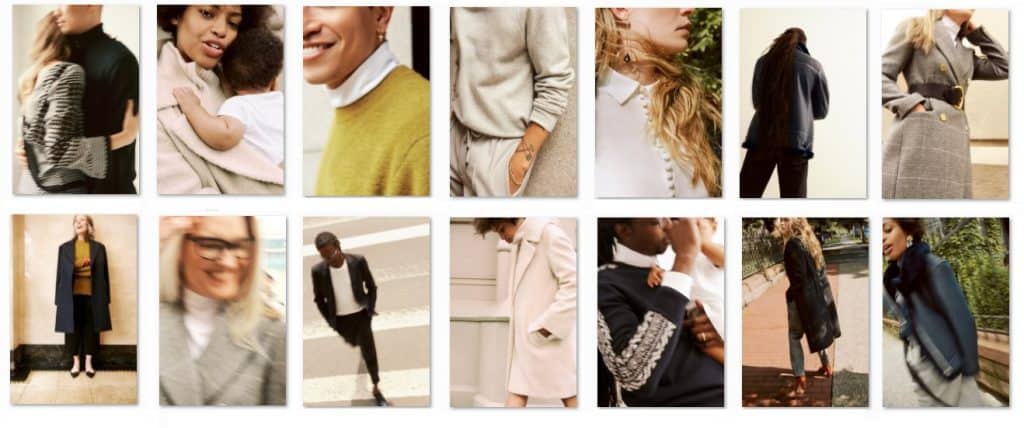 The new-and-improved Club Monaco comes to life this fall with a print and—for the first time—video campaign shot by Hans Neumann in New York City. Titled "No Ordinary Life," the campaign gives a glimpse into the real people and moments that inspire our brand, highlighting the beauty of the everyday.
The campaign's cast of 10 real people was not only hand-selected by the Club Monaco team but also worked with Cateron to style their own looks for the shoot, highlighting one of our most important values—that Club Monaco is never designed for any one man or woman—and bringing the brand to life in a truly personal way.
The "No Ordinary Life" print and video campaign launched today along with an exclusive shop-able collection. The collection will only be available to shop online at clubmonaco.com and at the brand's New York City SoHo location, which will transform into an experiential manifestation of the campaign with an interactive window installation and in-store activations from September 7th through September 13th during New York Fashion Week.
As part of the refreshed brand direction, Club Monaco will be rolling out a new store concept and design starting September 27th with its first Las Vegas location in the Forum Shops followed by an opening in Miami's Aventura in October.
At the crux of this concept is a fundamental connection to its customer. Club Monaco's first store opened in Toronto in 1985 as a meeting place for the community—which the retailer is bringing that idea into today with the introduction of one interactive hub that marries fitting rooms, cash wrap, and the customer service area together in a relaxing lounge space at the heart of the store. "Our stores are the only places customers can experience the brand with all five senses, and we want that experience to be personal and warm, not rushed and transactional," said Pierrel.
A distinctly residential influence is signature to the Club Monaco ethos and will continue to define its stores, but in keeping with a cleaner, more modern direction, the aesthetic inspiration has evolved from a French provincial home to a space more reminiscent of an open city loft. A refreshed service model and warm hosting culture further reinforce a residential environment and place renewed focus on the customer experience. The new Club Monaco store experience will include: a comfortable lounge area with refreshments at the heart of each store; fitting rooms updated with adjustable lighting and charging stations, complimentary Wi-Fi, redesigned shopping bags and packaging, and knowledgeable store associates ready to engage the customer at every level.