COLE HAAN RELEASES GRANDEXPLØRE, MADE IN AMERICA COLLECTIONS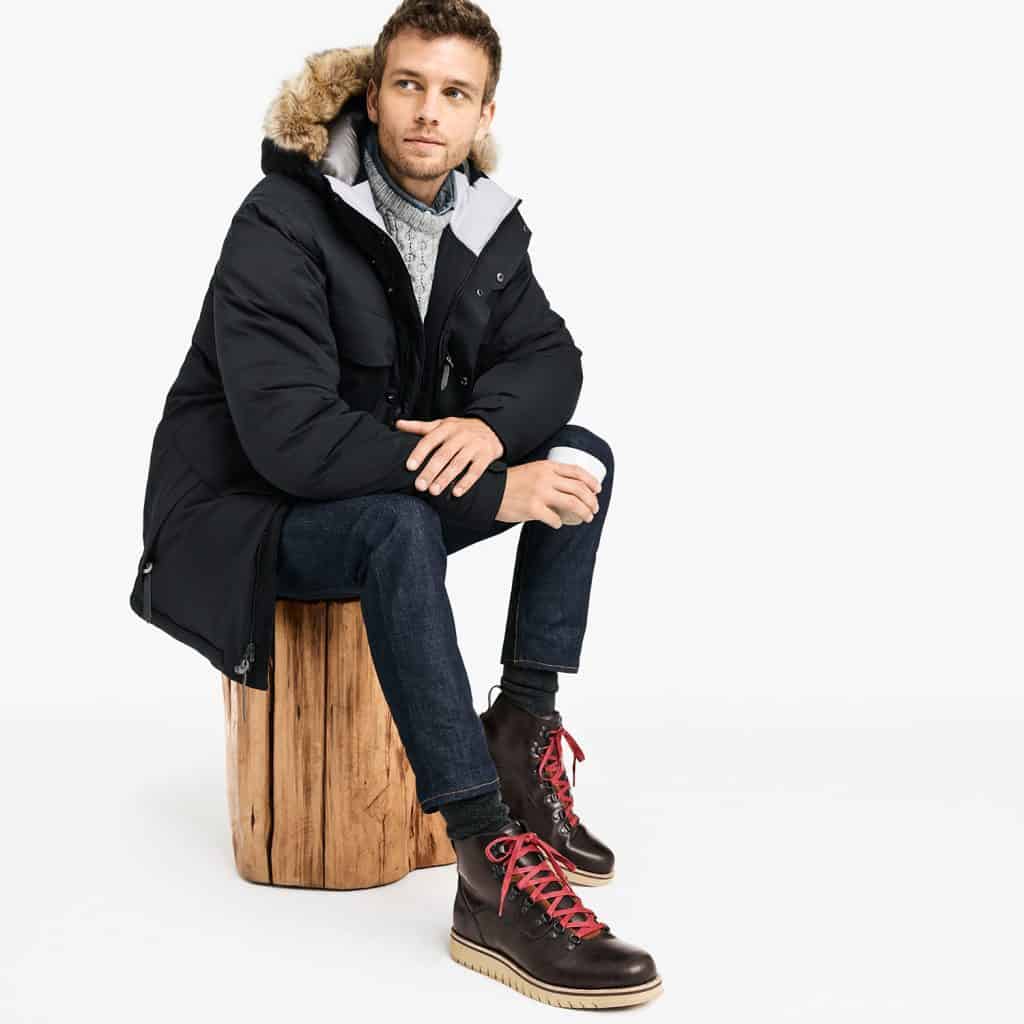 American lifestyle brand Cole Haan has released its new GrandExpløre collection – a line of parkas, hikers, and boots built to endure extreme climates. For this new line, Cole Haan incorporates innovative technical features and fabrics with a progressive fashion-forward style ready to tread both the Great Outdoors as well as the city streets.
Designed to reach new peaks of engineering, the men's GrandExpløre alpine hiker boot is lightweight and ultra-insulated, engineered to transition from the slope to the street. Influenced by professional alpinists who face the world's most severe conditions, the Cole Haan innovation team crafted a hiker boot that can withstand the elements of extreme temperatures and terrains with comfort always in consideration. The men's GrandExpløre alpine hiker features a brass back clip, a nod back to a metal crampon used for true alpine climbing, as well as a fully waterproof wholecut upper, which eliminates water seepage and helps to keep the boot dry.
Cole Haan has also teamed up again with outdoor clothing and equipment maker Mountain Hardwear on a new parka jacket. The Cole Haan + Mountain Hardwear GrandExpløre parka marries the best attributes of the two brands and offers extreme cold weather protection through a modern silhouette for men and women. The proprietary Q.Shield Down technology resists heat robbing moisture and retains maximum loft, even when wet. Full interior and exterior pockets securely organize essentials, while the removable faux fur hood and thoughtfully engineered ventilation offer the ultimate in versatility, style, and comfort.
"GrandExpløre is for explorers of all kinds. Whether you're hiking through the Swiss Alps or enduring winter in the city streets, the collection strikes a delicate balance between beauty and resiliency," said David Maddocks, chief marketing officer and general manager of business development at Cole Haan. "Working with our innovation team and Mountain Hardwear, we received an indispensable purview into what's necessary for comfort in the face of some of the world's most volatile conditions and translated those elements into a classic Cole Haan footwear and outerwear."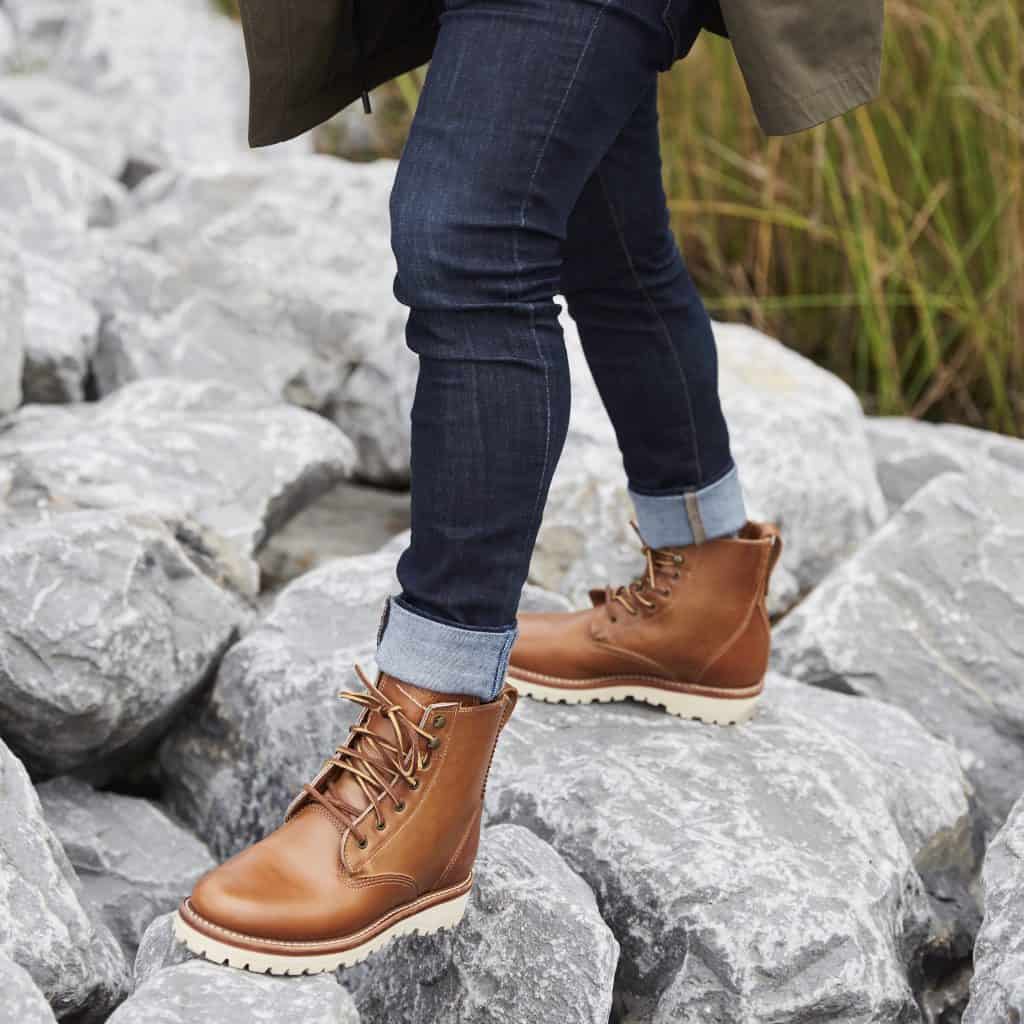 In addition to the brand's GrandExpløre collection, Cole Haan has also launched the Made in America collection. Going back to the brand's roots spanning from Manhattan to Maine, the Made In America Collection showcases footwear, outerwear and accessories that equally evoke artful New England craftsmanship and a fast-paced, entrepreneurial New York state of mind.
The men's line features a Cole Haan X Fidelity Made in America traditional wool duffle coat and Cole Haan X Fidelity Made In America peacoat—created in collaboration with Fidelity, the iconic American outerwear and official supplier to the U.S. Navy and army since 1941. Another pillar of the Made in America Collection, is the Cole Haan Made in Maine rugged plain toe boot. All materials used, from the leather to the outsole, are sourced in the USA and made in Maine, making this a true Cole Haan heritage boot.
At the centerpiece of the men's line is the limited-edition Cole Haan X Billykirk Collection, created in conjunction with Billykirk, the brother-meets-brand duo committed to uncompromised attention to quality and longevity. This collection includes a custom and limited edition boot, duffle, belt and dopp kit, all ideal for Manhattan to Maine Fall travel. Available in both black and brown, the limited edition Cole Haan X Billykirk Boot features an American made natural Horween Leather upper, solid brass eyelets and flat waxed laces. Additionally, the duffle bag, dopp kit and belt are exclusive Cole Haan designs, all crafted in the U.S.
"Made In America speaks directly to Cole Haan's legacy as an American brand rooted in Maine and New York," added Maddocks. "The goal with this collection was to create products so versatile, stylish, comfortable and durable that they could feel right at home in a rustic New England setting or on the streets of Manhattan. It's about giving customers a new American paradigm that fits under the cover of forests or skyscrapers."