CONSORTIUM LED BY AUTHENTIC BRANDS, SIMON PROPERTY GROUP WIN AEROPOSTALE BID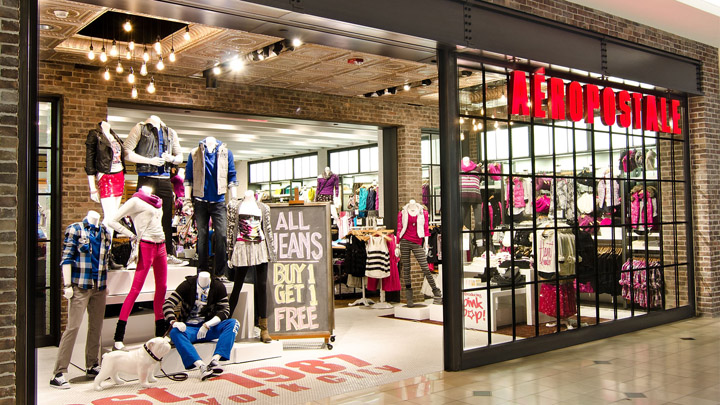 A consortium comprising companies and liquidators prevailed in a bankruptcy auction for U.S. teen retailer Aeropostale, Inc with a $243.3 million bid, potentially saving 229 of its stores, Aeropostale said on Thursday.
The outcome of the auction ensures that Aeropostale will continue as a business, albeit with much fewer than the 800 stores it had before it filed for Chapter 11 bankruptcy in May amid fierce competition from online retailers and the fast-changing tastes of its young clientele.
The deal with the consortium, which includes licensing firm Authentic Brands Group LLC, mall operators Simon Property Group Inc and General Growth Properties Inc, and liquidators Gordon Brothers and Hilco Merchant Resources, is subject to approval by a bankruptcy judge in a court hearing scheduled for Sept. 12.
Aeropostale said the consortium intends to operate at least 229 of its U.S. stores, in addition to Aeropostale's e-commerce business and its international licensing business.
The successful completion of the auction also marks the end of a row between Aeropostale and its lender, private equity firm Sycamore Partners. Aeropostale had accused Sycamore of plotting a 'loan-to-own' scheme to push the chain into bankruptcy.
"We are pleased with the outcome of the Aeropostale bankruptcy auction, which will result in the repayment of our debt while enabling the company to keep open more than 200 stores, preserve thousands of jobs and continue to serve customers," Sycamore said in a statement.
At least five U.S. teen retailers, including Wet Seal LLC and Pacific Sunwear of California Inc, have filed for bankruptcy in the past two years, as the spending habits of young people shift and they visit malls less often.
A version of this article originally appeared on Reuters.