CONTENDERS LAUNCHES "KARATE KID" APPAREL LINE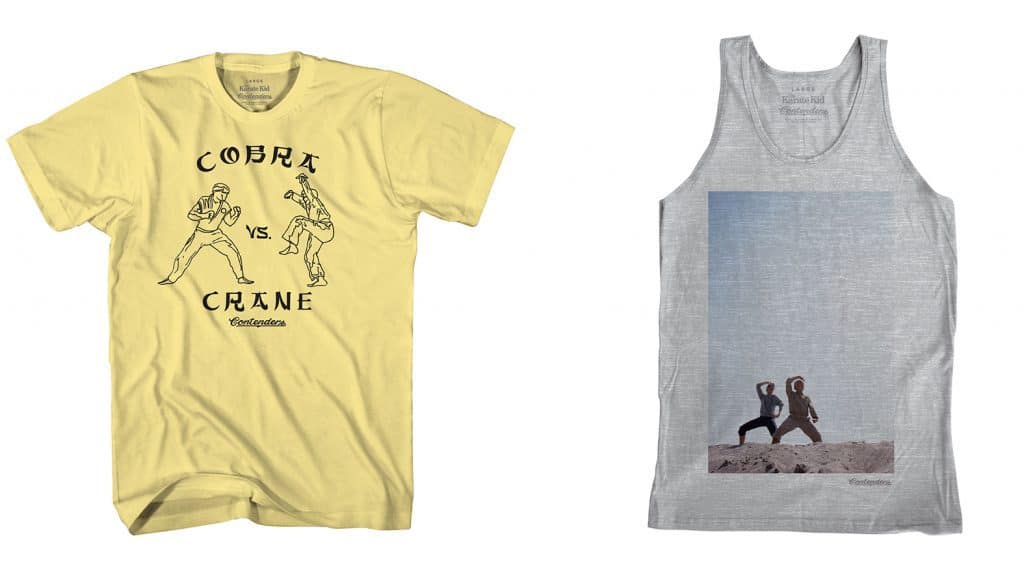 To coincide with YouTube Red's original series Cobra Kai, Las Vegas-based underwear brand Contenders Clothing has partnered with Sony Pictures Entertainment to bring fans the "Karate Kid" collection of boxer briefs, hats, shirts, sweatshirts and tanks, which is available for order on the brand's site and through Amazon.
Cobra Kai is a continuation of the 1984 film The Karate Kid 30 years later, and reunites original stars Ralph Macchio and William Zabka.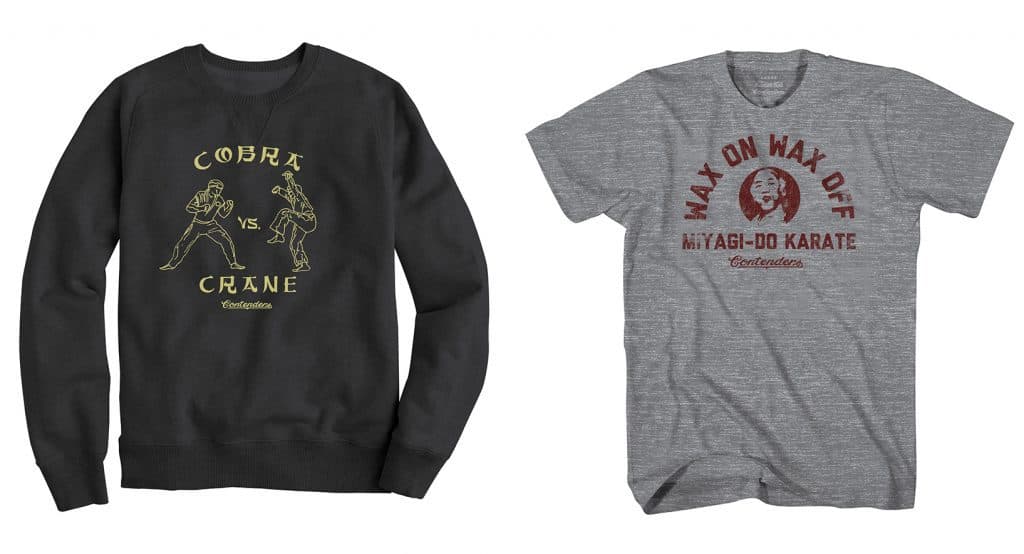 In the past, Contenders has combined comfortable cotton apparel with licensing deals such as the films Rocky and Creed, as well as the WWE. Fans of the brand include Victor Ortiz, Snoop Dogg, Darren Rovell, Bryce Harper, and Mario Lopez who love the brand for its ultra-comfortable, premium boxer briefs that feature patented RideControl Technology, breathe-easy premium cotton and stamped tags to create the perfect fit.
Contenders' product is available in both adult and youth sizes.