CONVERSE SAYS "YES TO ALL" WITH NEW PRIDE COLLECTION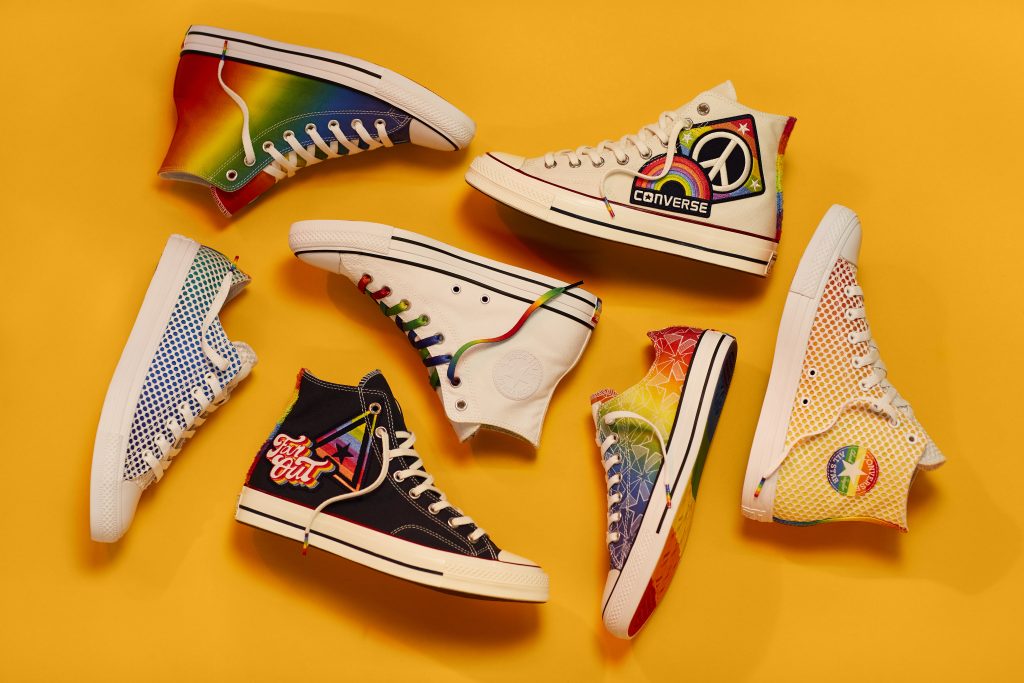 American footwear brand Converse has unveiled its new Pride Collection, a brightly colored and boldly detailed line that celebrates LGBTQ communities. Through this collection, Converse says "Yes To All", standing with the belief that whatever your gender, sexual orientation, or identity, everyone is free to be themselves.
The Converse Pride Collection is a limited-edition compilation of iconic Chuck Taylor All Stars, and Chuck Taylor All Star 70s – designed to celebrate the LGBTQ communities with bright colors and bold details. The Chuck Taylor All Stars will come in three different hi and ox styles with pride-inspired rubber outsole and Chuck patch, as well as pride-inspired aglets and heel-stay and one style with a mesh-over-mimaki- printed white canvas upper. The Chuck Taylor All Star '70 which will include 70s inspired patches, pride theme foot bed, and terry cloth heel stay.
Net proceeds of direct sales from the 2017 Pride Collection will go to It Gets Better and The Happy Hippie Foundation, two organizations that support the mission to create and inspire positive outcomes in the lives of lesbian, gay, bisexual and transgender youth around the world.
The Converse Pride Collection has launched in Converse stores and on Converse.com with prices ranging from $25-$110 and customizable product is available on converse.com.