CREATIVE GAME-CHANGERS JOAN JONAS, TAYLOUR PAIGE AND LOYLE CARNER JOIN WOOLMARK TO CELEBRATE IWP2023 FINALISTS' COLLECTIONS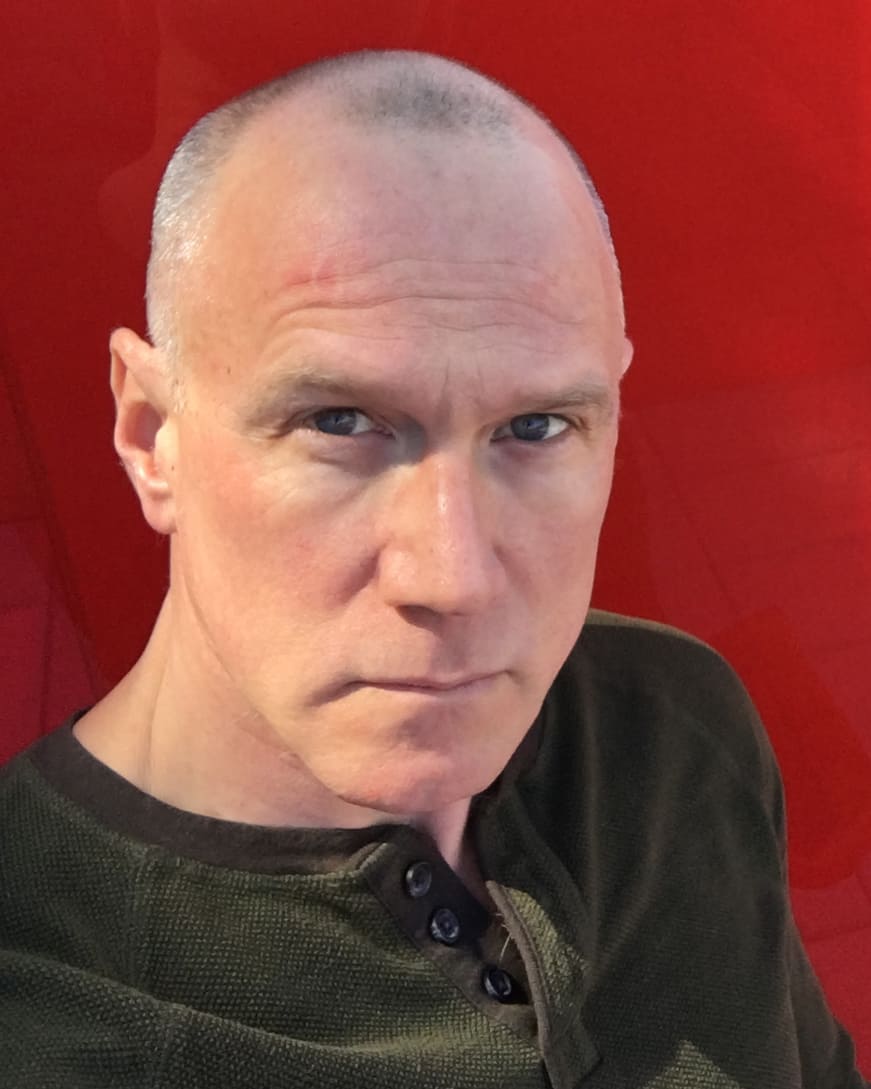 Celebrating the 2023 International Woolmark Prize finalists, this year's collection reveal creates an intergenerational dialogue between iconic performance artist Joan Jonas and the next generation of leading design talent, with key looks from A. Roege Hove, Bluemarble, Lagos Space Programme, Marco Rambaldi, Maxxij, Paolina Russo, Rhude, and Robyn Lynch.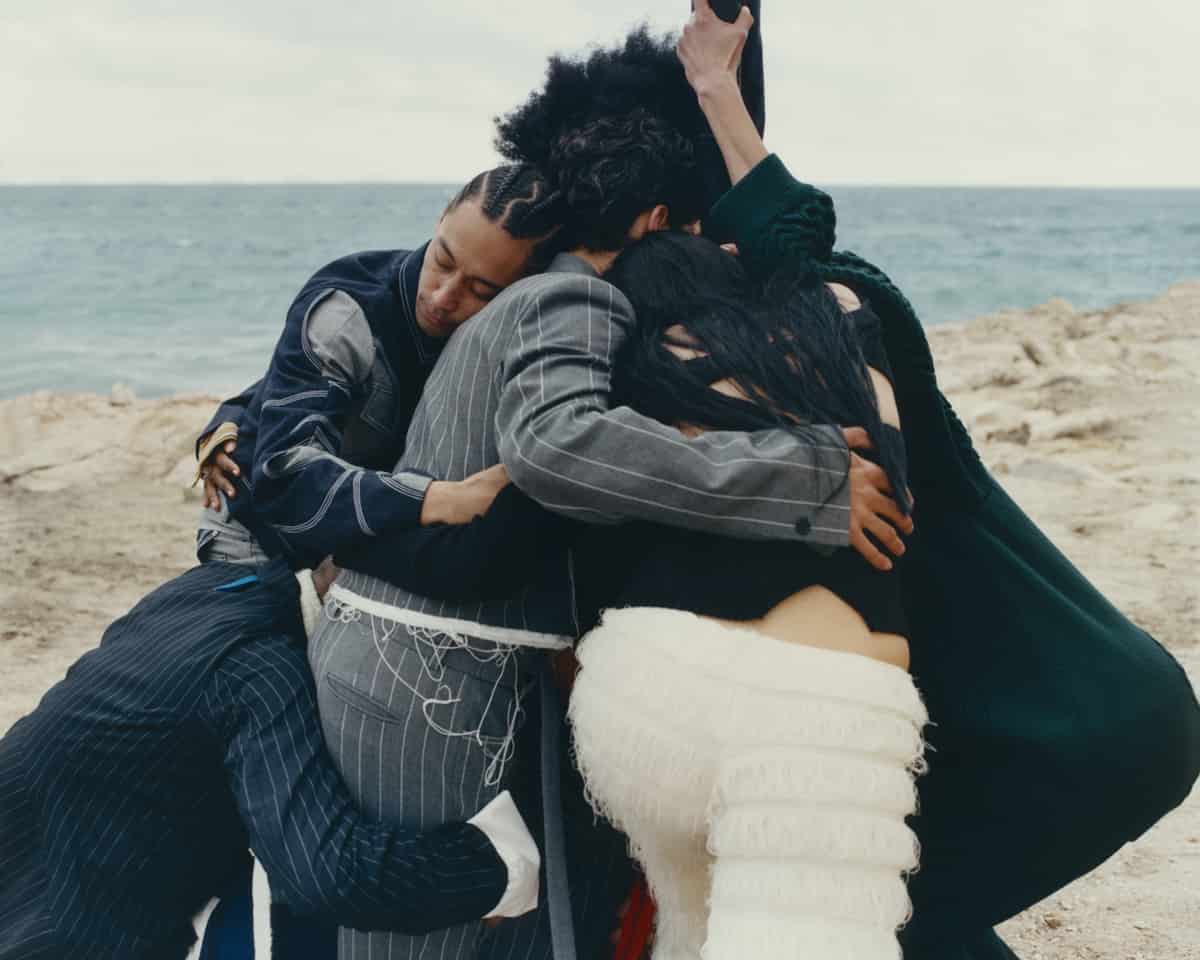 Creativity is shaped through dialogue. It is how we collectively envision a more sustainable future. The 2023 International Woolmark Prize celebrates the theme of 'dialogue' as a key that unlocks the creative process, reflecting The Woolmark Company's mission to establish dialogue between leading design talent and industry players.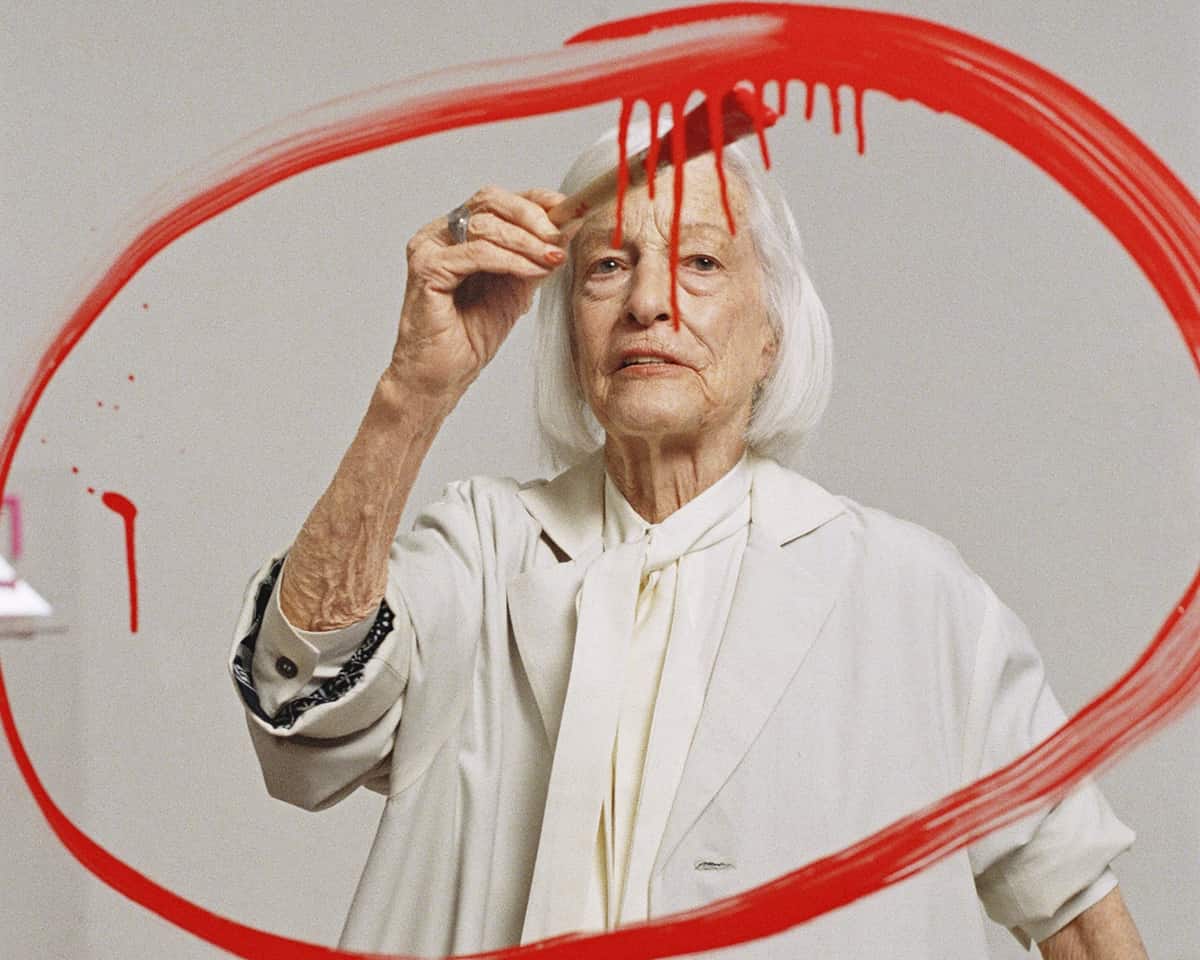 The film DIALOGUE is a contemporary re-staging of one of Joan Jonas's most iconic performances, Delay Delay (1972). A cast of young creative game-changers including actor Taylour Paige and musician Loyle Carner appear alongside Jonas with emblematic props to create unexpected rhythms of space and scale on the coast of Marseille.
Creative directed by Zak Kyes, the film brings together director Partel Oliva and choreographer Josh Johnson. Special guest appearances include writer Naomi Shimada, muse Sonia Ichti, ballet dancer Samuel Pereira and Marseille-based creatives: Valentine Valero, Hanna-May Porlon, and Luka Isaac. An original score is composed by British electronic producer and musician Loraine James.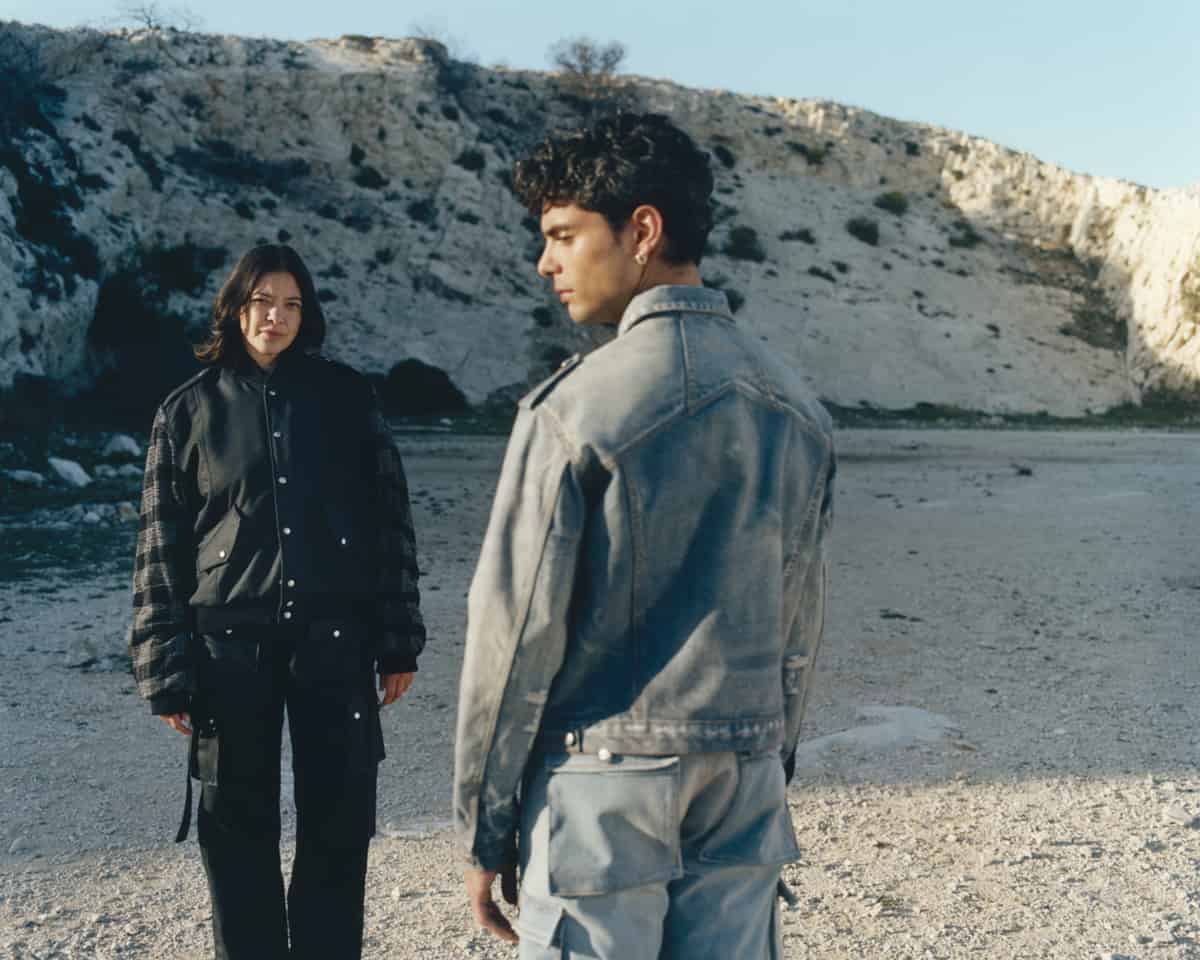 The International Woolmark Prize continues its commitment to cross-cultural partnerships through this special collaboration with Joan Jonas. Jonas is considered to be one of the most continuously influential figures of the past half-century. She was one of the first artists to combine mediums of video, performance, and installation. Her experiments in the late-1960s and early-1970s continue to be crucial to the development of many contemporary art genres. Jonas will be the subject of a major retrospective at MoMA in 2024.
"Years ago I would not have participated in a project like this," says Joan Jonas. "But I've since become very interested in how people interpret my work, how they might be influenced by it, and how it might change the way they view their own work."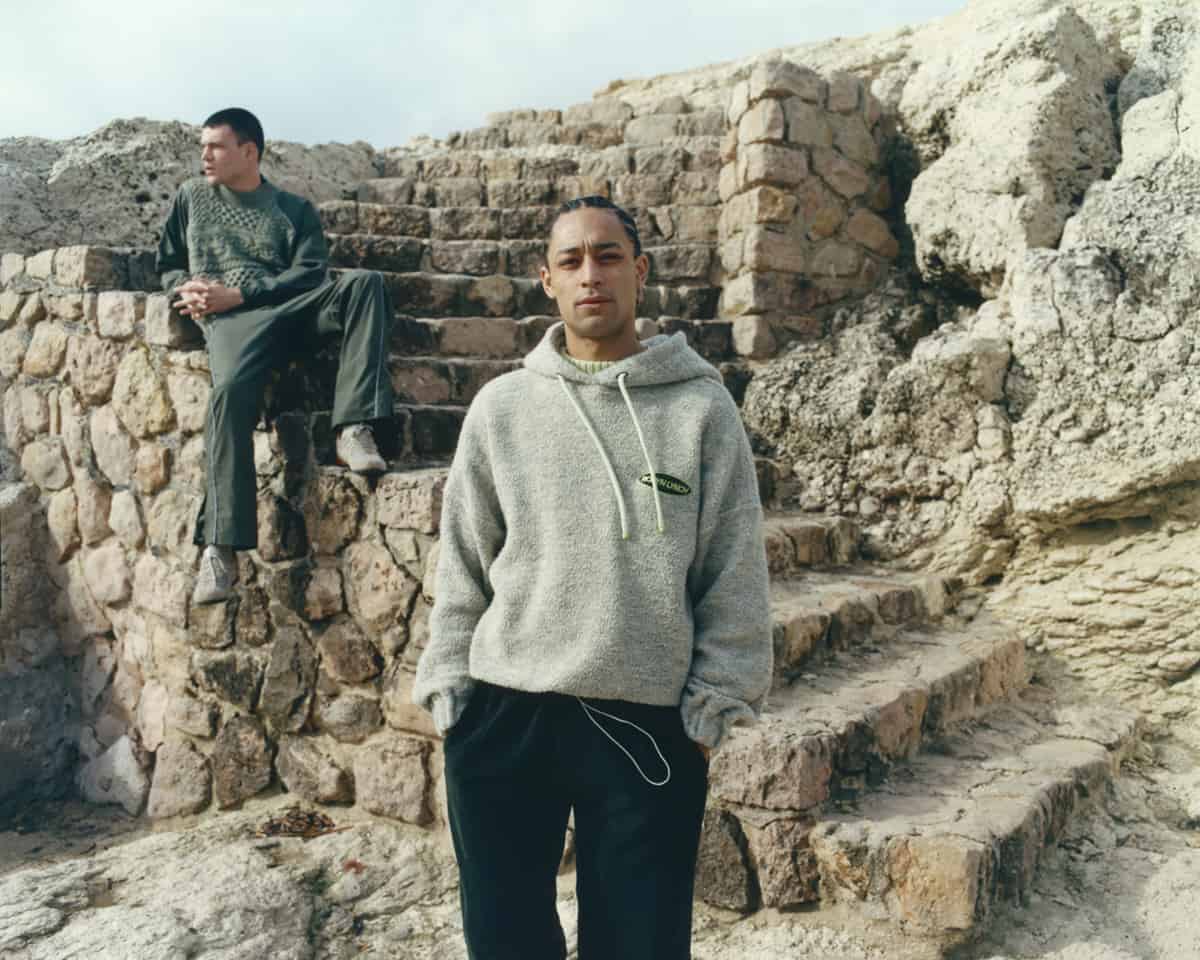 "Delay, Delay was performed outdoors in the Lower West Side of Manhattan in empty lots. Those places don't exist anymore in New York, in that way. The fact that Woolmark found a site near Marseille in France to restage parts of it, and that the work would be transformed by younger people — I find very interesting."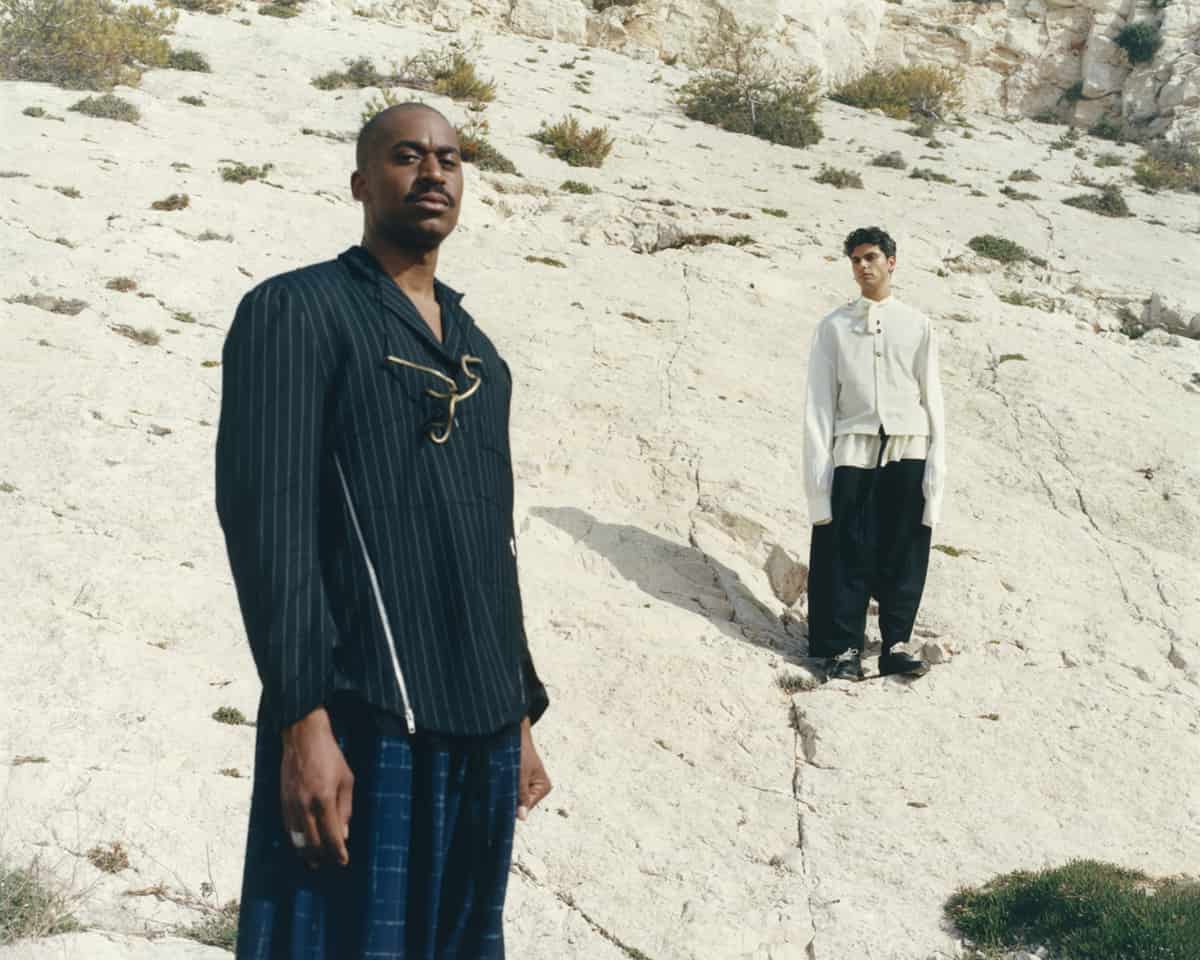 "For me, fashion has always been an extension of storytelling, alchemy, the magic of ideas. It's the celebration, fury, and beauty of the chaos and order people are capable of when they reach to make something," says Taylour Paige. "I found it amazing to partner with the International Woolmark Prize to help reveal this year's finalists' collections. Working with performance artist Joan Jonas to reimagine Delay Delay with these avant-garde clothes was a colorful and unique expansive collaboration. My cup of tea, if you ask me."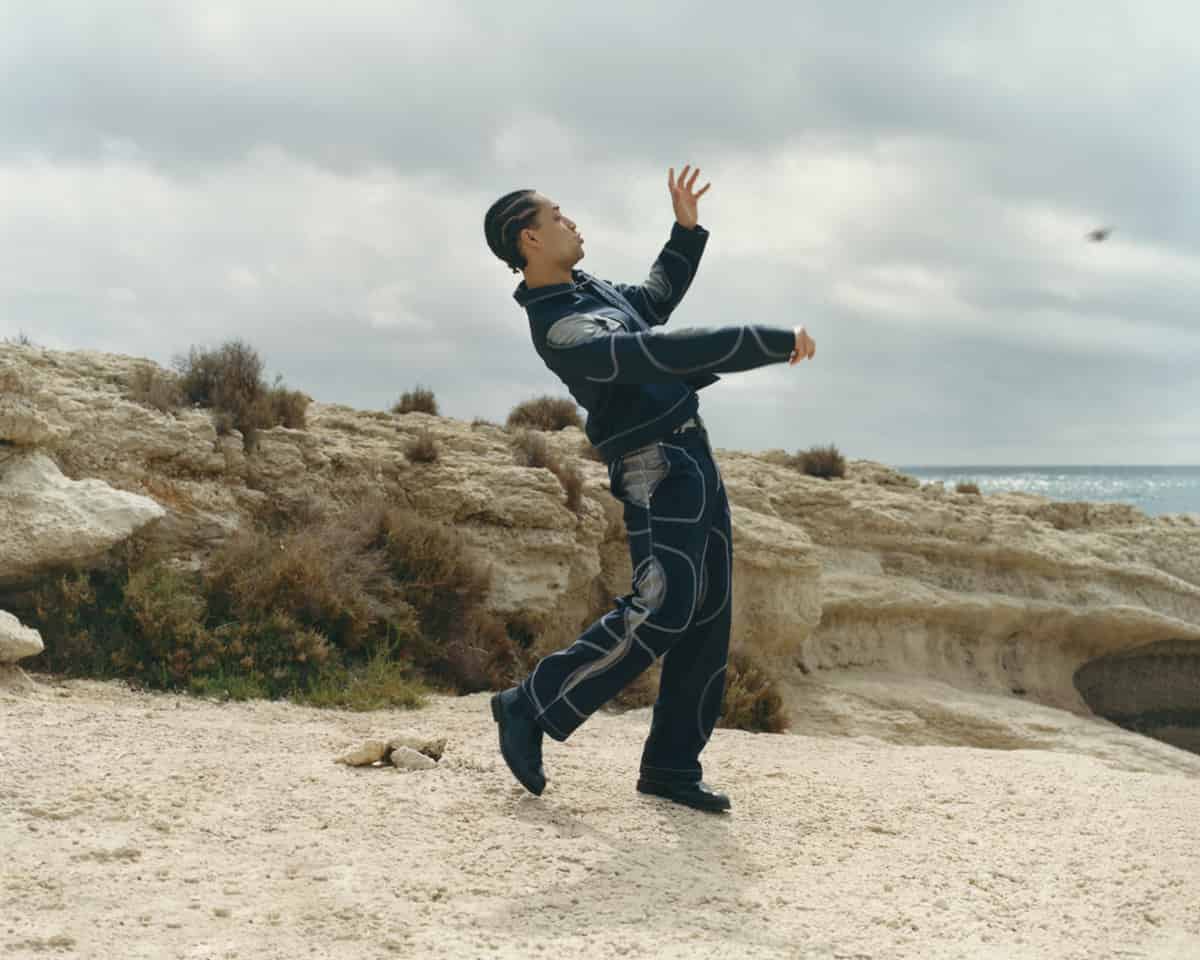 "Movement in art is always such a beautiful thing," says Loyle Carner. "It was special to be a part of the Woolmark Prize collections coming to life. So much can be offered across generations – from Joan through to myself – allowing for mutual dialogue, connections, and learnings to be shared."
The final event makes its return to Paris this year, taking place on May 15th at a live event with the winners selected by an esteemed judging panel.  
Watch the film here starting today. 
The International Woolmark Prize
The International Woolmark Prize encourages designers to think beyond today, embrace wool as a naturally innovative and sustainable fiber and showcase its basis for new technologies and development to meet the discerning needs of tomorrow's customer. Each finalist will complete a Common Objective Sustainability Policies and Roadmap as part of a commitment to better industry practices and integrate QR codes into commercial collections to promote supply chain transparency.
One finalist will be awarded the International Woolmark Prize by a prestigious panel of industry experts and receive AU$200,000 to invest in the development of their business. The Karl Lagerfeld Award for Innovation will be awarded to another finalist, with the winner receiving AU$100,000. The Woolmark Supply Chain Award will also be presented, celebrating outstanding contribution from a trade partner to driving wool supply chain innovation.
All finalists will have the opportunity to be stocked in some of the world's leading stores, via the International Woolmark Prize Retailer Network.
Since its inception, the International Woolmark Prize has awarded and incubated some of the most era-defining fashion designers, from Karl Lagerfeld and Yves Saint Laurent to Giorgio Armani, Donna Karan, and Ralph Lauren. 
The Innovation Academy
The Woolmark Company is pleased to partner with this year's Innovation Academy partners: Tilting the Lens, Common Objective, Queen of Raw, and Close to Clothes. The program boasts a global network of more than 50 progressive international supply chain partners including BYBORRE, D-House, Knitwear Lab, Laxton's, Studio Eva x Carola, and studioe. The Innovation Academy supports finalists with early-stage investment, product research and development, mentoring, networking, and commerce, providing unparalleled insights and support to grow a sustainable business.