CYBER MONDAY EXPECTED TO BREAK ONLINE SALES RECORDS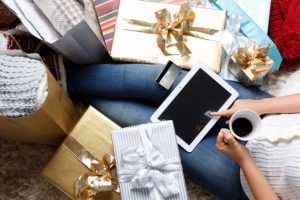 Cyber Monday, the day when both traditional retailers and e-tailers often offer their steepest discounts on merchandise, is expected to set a new sales record, according to Adobe Analytics.
The company, which measures transactions at the largest 100 U.S. web retailers, predicts shoppers will spend a total of $6.6. billion today, which will represent a 16.5 percent year over year growth over 2016's record-setting Cyber Monday.
As previously reported by MR, a National Retail Federation survey showed that 48 percent of Americans who were planning to make purchases between Thanksgiving and Cyber Monday are expected to shop today.
Online shopping has already proved quite popular this holiday season; between Thanksgiving and Black Friday, nearly $8 billion was spent online, according to Adobe Analytics.