DANIEL W. FLETCHER TAKES ON BRITISH POLITICS FOR SPRING COLLECTION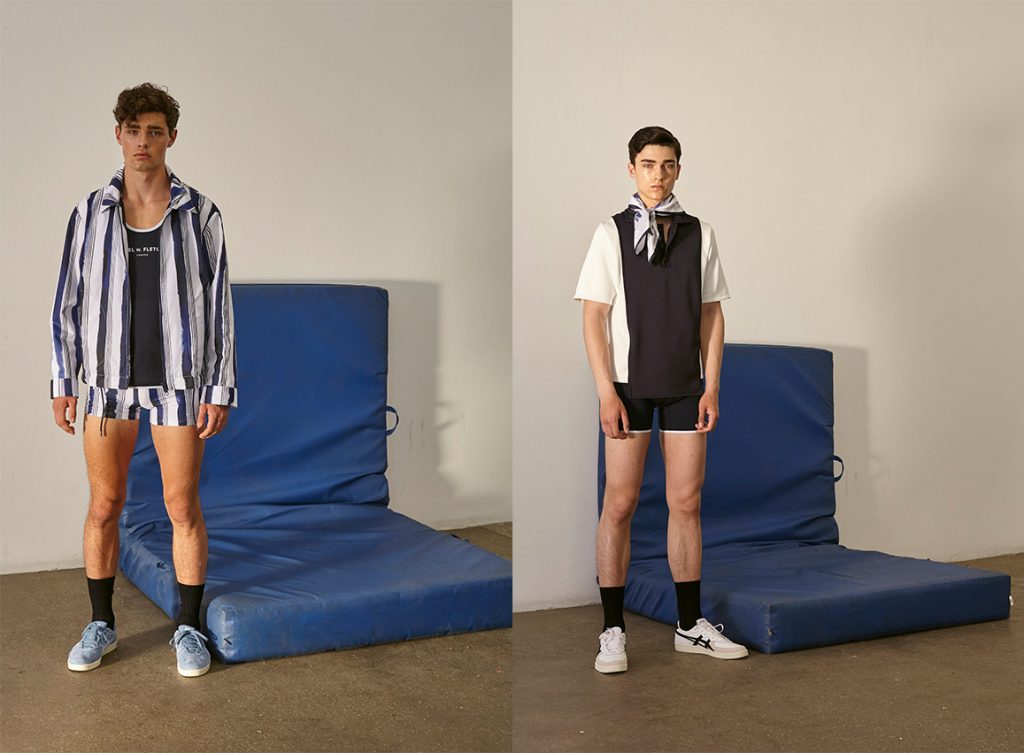 In its fourth season, Daniel W. Fletcher takes a more open and considered stance on the strong political undercurrent which has come to inspire and define the brand. In times of political instability, the 12 looks of the spring/summer 2018 collection explore traditional symbols of Britishness, sat alongside details and fabrics from sportswear, luxury tailoring and streetwear.
"For spring '18, I examine what it means to be young and British in 2017," said Daniel Fletcher, designer of his eponymous label. "I thought a lot about what I want my brand to say; who my customer is and what they would like to see in their wardrobe. The collection is now stocked in 14 stores which has given me a clearer understanding of what it is that I want to produce and stand for. Daniel W. Fletcher is about a considered approach to dressing. This season's pieces are stripped back and traditional menswear is made to feel contemporary."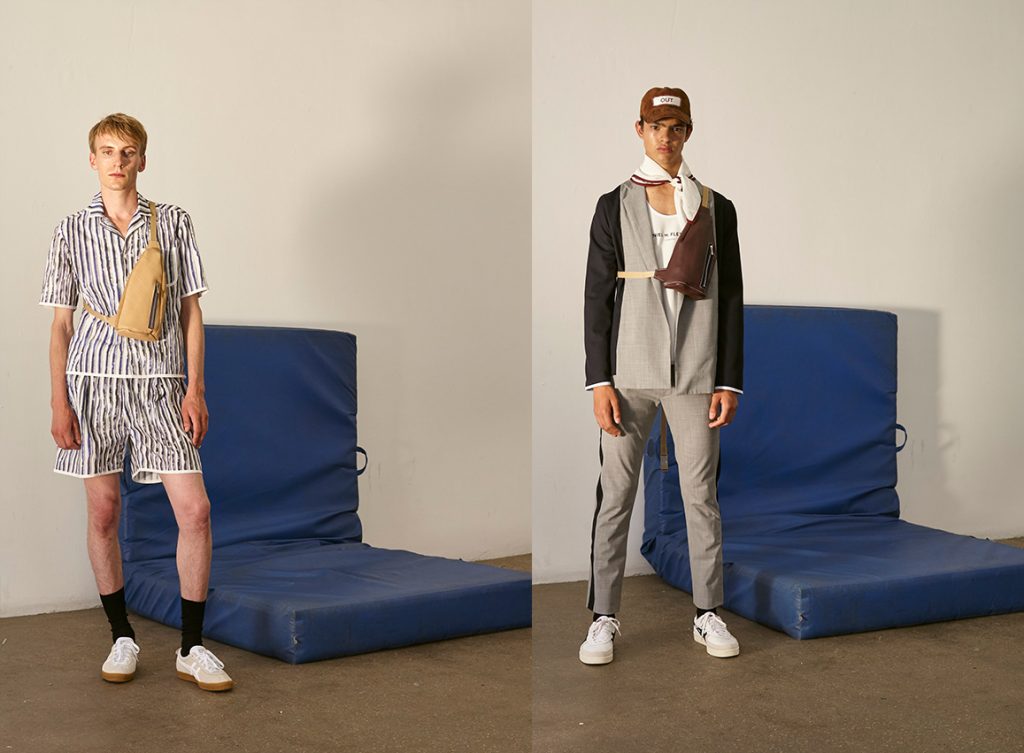 Traditional British outerwear shapes, including trench coats, field jackets and anoraks are made in luxury fabrics and finishes. Unexpected fabrics include rip-stop nylon, neoprene and terry-cloth and are paired with soft nubuck leather and cotton twill. With a single acid yellow leather jacket adding a burst of rich color to an otherwise edited color palette, which focuses on soft grey, salmon pink, maroon, navy and white.
Suiting – tailored to be close fitting – and separates such as polo and sweatshirts are cut longer at the front. A feeling of things being slightly off prevails throughout the collection: there are pocket bags on the outside of shorts, bound edges are left un-hemmed, webbing belts and bag straps trail on the floor. Traditional wrestling singlets are worn underneath trench coats and leather macs reminiscent of photographs by Luke Smalley and striped swimwear echoes late 60s images of poolside Mick Jagger.
The collection is complimented by angular vintage sunglasses from the Cutler and Gross archive, and an exclusive sneaker collaboration with Onitsuka Tiger which boldly places the brand's D w. F logo on the side of each shoe. Another significant accessory is a suede cap with the word OUT embroidered onto it.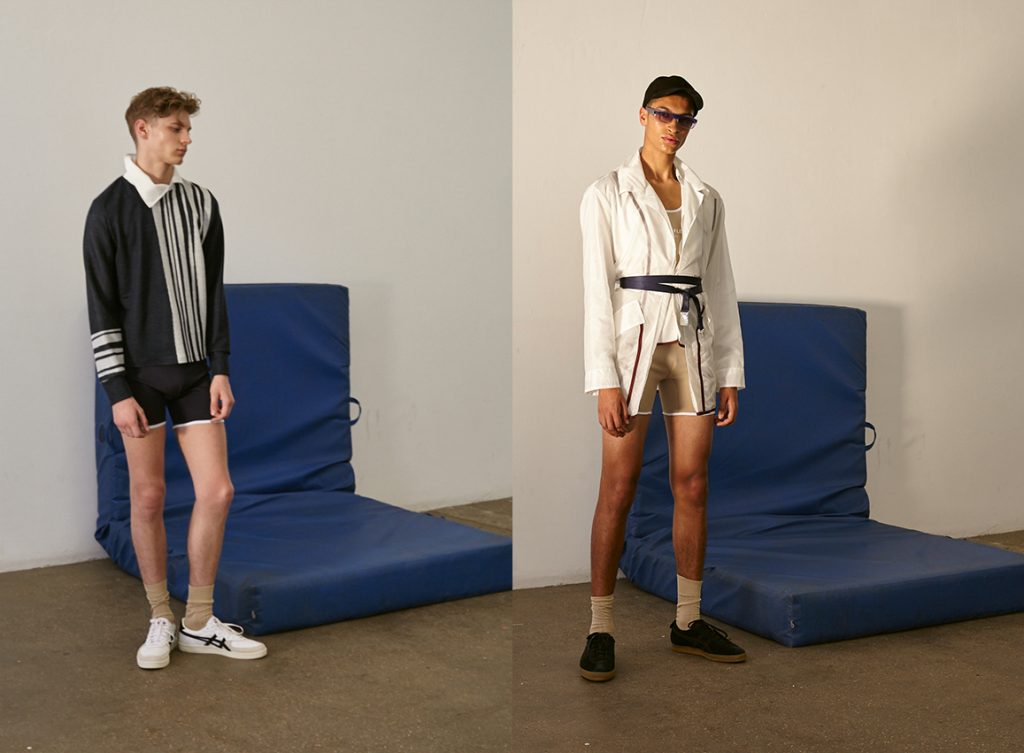 "This cap is something I designed pre-election with the Tories in mind and where I would like them to go," said Fletcher. "It now takes on an even more poignant message as the Conservatives have formed a government with the DUP; a regressive, homophobic and misogynistic party who have been known to brand LGBT people as 'disgusting' and an 'abomination'. So for me, this cap means OUT and proud, but I will leave you to make up your own mind on what it means to you."
2017 has been a significant year for Daniel Fletcher, who graduated from Central Saint Martins in 2015. After a pop-up installation in Liberty London in May, earlier this year, the brand was shortlisted for the LVMH Prize, and just this week, Daniel W. Fletcher was awarded the Boden Future British sponsorship from the British Fashion Council.