DENIM BRAND OF THE DECADE: AG EARNS AN A+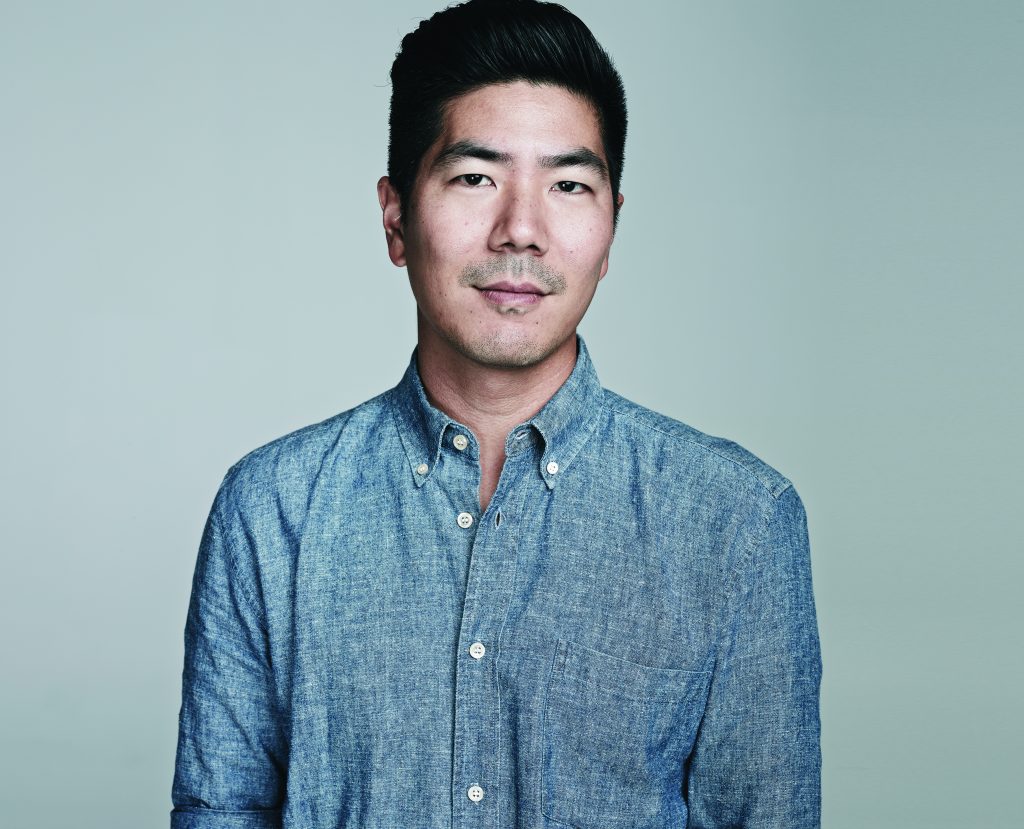 A pair of jeans may look simple, but making a great pair of jeans – one that men want to buy season after season – is anything but a simple task. There are elements you can easily see, like color and wash; some you can feel when you put them on, like the perfect fit; and others that are basically invisible, like the workplace and corporate culture that are an integral part of the fabric of this ubiquitous garment.
That AG Jeans has risen to the top of the denim ladder in just over a decade is not just because their jeans include all these factors, but because of the dedication of Samuel Ku, who started with the company (co-founded by his father Yul Ku) in 2001, and who has been its creative director since 2008—a position he has no intention of giving up any time soon. "I definitely believe that if you want it done right, you do it yourself. I find it hard to trust another person."
Such commitment to the brand has paid off in many ways. These days, AG not only owns some flagship stores, but is carried by many of the finest department and specialty stores in the country, where its sales of men's denim outpace most (if not all) of its competitors. "As with any business, there are ebbs and flows. We have great relationships with Nordstrom, the Forum Group stores, American Rag and Ron Herman, to name a few, and those relationships mean a lot to us," says Ku.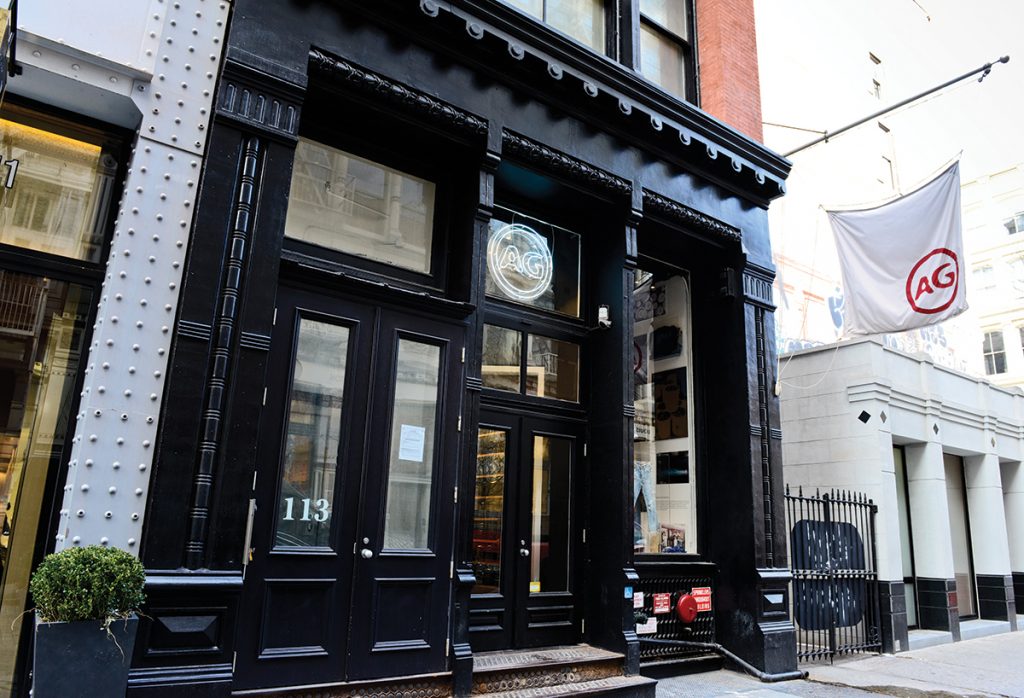 "We started with AG from the beginning, since I bought jeans originally from co-founder Adriana Goldschmeid in the 1970s, who was one of the true innovators of the denim world," says Mario Bisio, owner of Seattle-based specialty store Mario's. "But I am not surprised that under the Kus' leadership, AG has become the largest denim-based brand within our company. For one thing, authenticity is the number one thing that many customers love about a brand and they have that! We also know, like they do, that once a guy finds a denim brand that fits him, it becomes his. And the good thing about AG is they established a fit that guys love. I've worn my stretch AG jeans on many plane trips to Europe and they're so incredibly comfortable."
"There is no doubt AG makes one of the best fitting men's jeans in the world," adds Brian Kaneda, buyer at Los Angeles specialty store Ron Herman." It's a really democratic line. There's a fit for every guy."
"Our customers definitely love the fit, but they especially love the array of colors," adds Marshall Simon, owner of Charleston-based specialty store Gwynn's of Mt. Pleasant. "We've had a lot of men come in, try on one pair, and then leave the store a few minutes later with the same style of AG jeans in four of five colors."
Hearing such accolades doesn't really surprise Ku (as much as he appreciates them). "I would say a lot of the difference between selling menswear versus women's wear is the mentality of the average man who buys designer jeans," says Ku. "You get a guy in a store to try on a pair of your jeans, and if they like the fabric, then they will ask what else the brand has in terms of fit. If they like the fit, they will ask about other colors or washes. And once you have them as a customer, they're really loyal year after year. They're not worried about the next hot thing; men don't buy a brand because it's the flavor of the moment."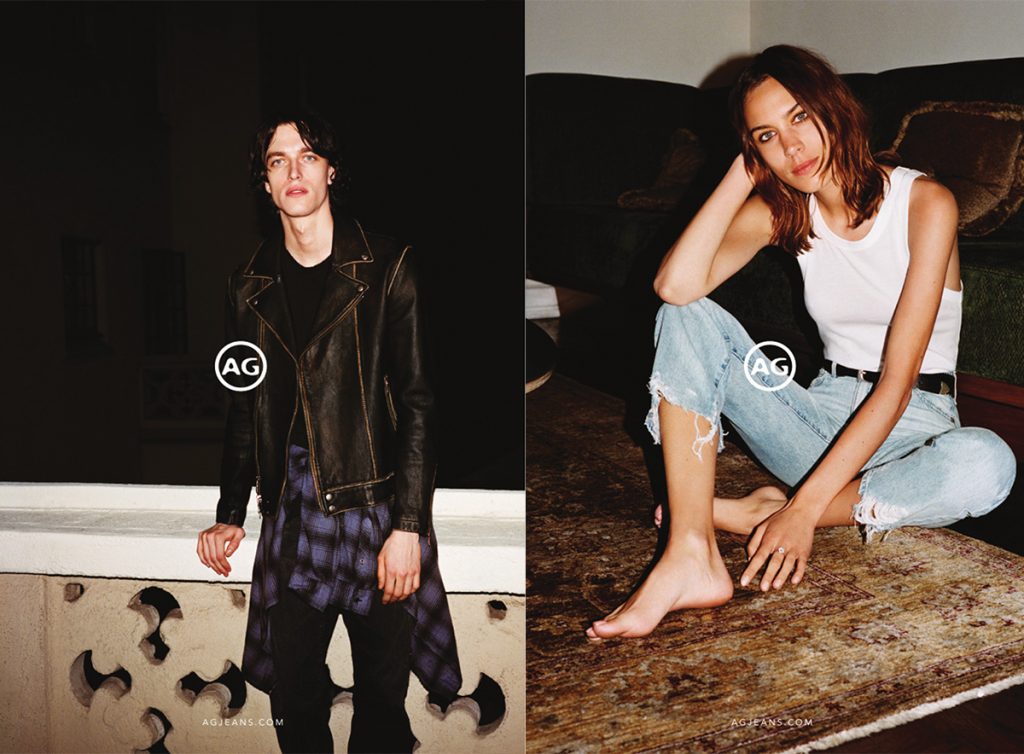 As is evident, Ku has learned a great deal about when makes male denim buyers tick since joining the business over 15 years ago. A graduate of UC Irvine, he decided one day to ask his father about becoming part of the family business – and soon found his wish was granted. "I pretty much started at the bottom, in the R&D division for laundry," he recalls with a laugh. "I didn't start with much responsibility. But that was good, because I really didn't know how we did things, because I wasn't around the business before. It was very eye-opening.
"Eventually, though, I took on some bigger responsibilities. For example, I worked in the sample sewing department and saw how we put together our jeans piece by piece. It may seem mundane, but when you know how the process is done, it eventually makes you a stronger designer and developer."
For the past decade, though, Ku has had his hands in almost every aspect of AG's business. "My involvement now is to oversee the creative process, starting with how each season's concept is presented to the design team," he notes. "My biggest job is to help guide our team and to make the right decisions for the product, from color to trim to pocket placement."
Ku admits the design process isn't exactly the same each season. "Sometimes, we do get very specific about the concept, because it can give you the right feel about washes, colors or silhouettes. For spring '18, our concept is called 'Quiet Days in Malibu', and the inspiration is the late 1960s/early 1970s lifestyle of California-based writers and artists like Joan Didion. And yes, some designers read her books, and some just relied on images on a mood board. We try not to get too literal or crazy about any concept and we always view it with the AG lens."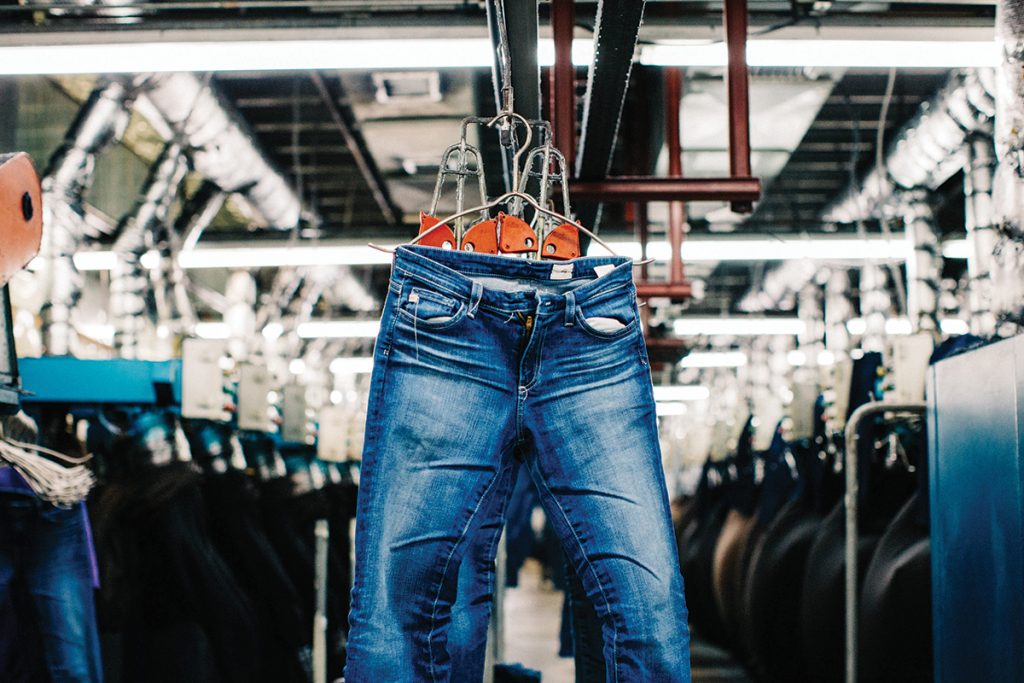 Indeed, if one thing matters most to Ku and his team, it's the fabric. "The vast majority of our denim is exclusive to us, since we work with our own mills. It gives us an advantage over some of our competitors, because when you can put the cloth into an idea, you have a stronger product. It's hard to make a great wash out of a crappy fabric. Jeans are like a great meal, you need the right ingredients."
Better still, unlike a four-star chef who may have to travel from market to market, everything Ku needs is located in AG's 500,000-square-foot factory in South Gate, California. "Because we own our manufacturing plant, we have a level of control that few companies do. Everything is one place, from cutting to sewing to washing and shipping. The fact that our designers can talk to a technician next door on a daily basis if they have to is a big advantage." (The company also operates a similar factory in Mexico.)
"I have gone to that factory several times and I am always impressed," Bisio notes. "Everything they do is eco-friendly and they are constantly making the product better every year. They never rest on their laurels."
The vertical environment also allows AG to focus on sustainability. "That is really important to us," notes Ku. "Since we are in Los Angeles, we care about what our product does to the environment. All of our sourcing is eco-friendly and we make real efforts to research and develop eco-friendly technology. Now I think 99 percent of our customers don't make their buying decision based on this factor, but when they buy our product and love it and then realize it's ecofriendly, it becomes an added bonus. That's why we have to communicate what we do better and educate more people. There's a big movement in the denim industry towards this kind of sustainability and that's something this industry is, and should be, proud of."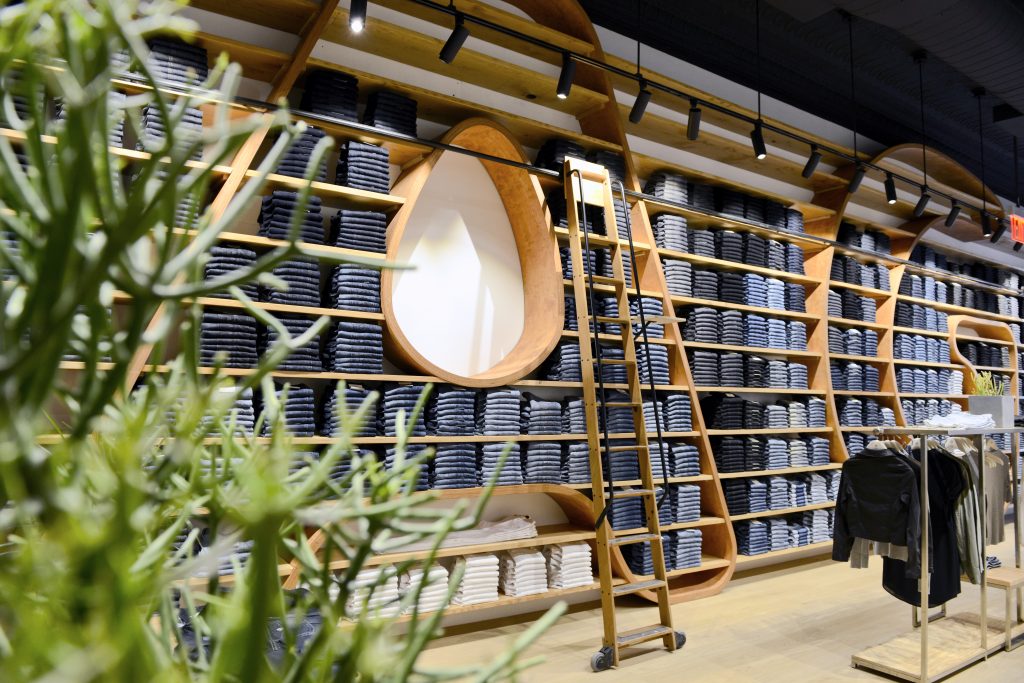 While AG is one of the industry's biggest guns, the company isn't interested in over-expanding. "I think we've hit our capacity with how many AG products we can sell currently. We couldn't increase our business without a huge amount of hiring. But we are definitely interested in growing the business over the next few years, and we're putting our efforts into sportswear, especially knits," says Ku.
Looking to next year, Ku says, "Our sophisticated classics will continue to be an important part of fall 2018, as well as the fashion twists we will add. As always, this will include new ideas added to our vintage washes, as well as subtle but interesting novelty details."
As for retail, they plan to cap their U.S. brick-and-mortar stores at 15 for the moment. "We are currently in a time that many brick-and-mortar retailers continue to struggle to drive traffic. So we like to have our stores where there is a lot of tourism, so we can attract the most sophisticated customer," he notes. "But retail is very hard to do well, and so we are very careful about how we do it. In most cases, the stores just create brand awareness. Our customers usually goes to their local specialty store or boutique to actually buy the product."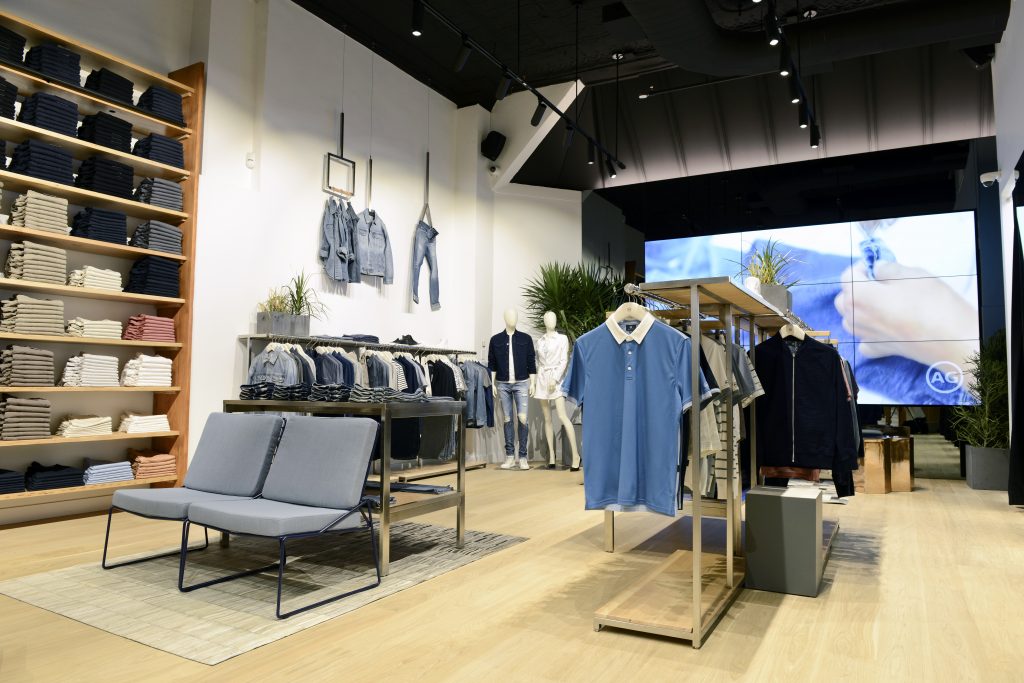 Indeed, Ku's focus is squarely on the company's wholesale business, which far outpaces sales in either its retail stores or its D2C business. "We are here to service the retail customer," he says. "I know we might be able to sell certain items for more, but instead we offer more dollar for dollar. We believe in the product, not a flashy marketing campaign. All you have in the end is the jeans and the relationships."
Those relationships extend to everyone who works at AG, not just those who work with them. "Because we are a purely privately- held company, we can not only be nimble and make decisions quickly, but we can incorporate a family feel," says Ku. "Our employees are highly valued and we stress the need for a work/life balance."
Adds Kaneda: "I can say without a doubt that AG is one of our best retail partners. We've done the most beautiful merchandising build-outs together, collaborated on exclusive products for our stores, and thrown hugely successful events together. From wholesale to brand management, I have rarely worked with a more competent or kind group of people!"