DON GILES, CHAIRMAN OF MOORE & GILES, HAS DIED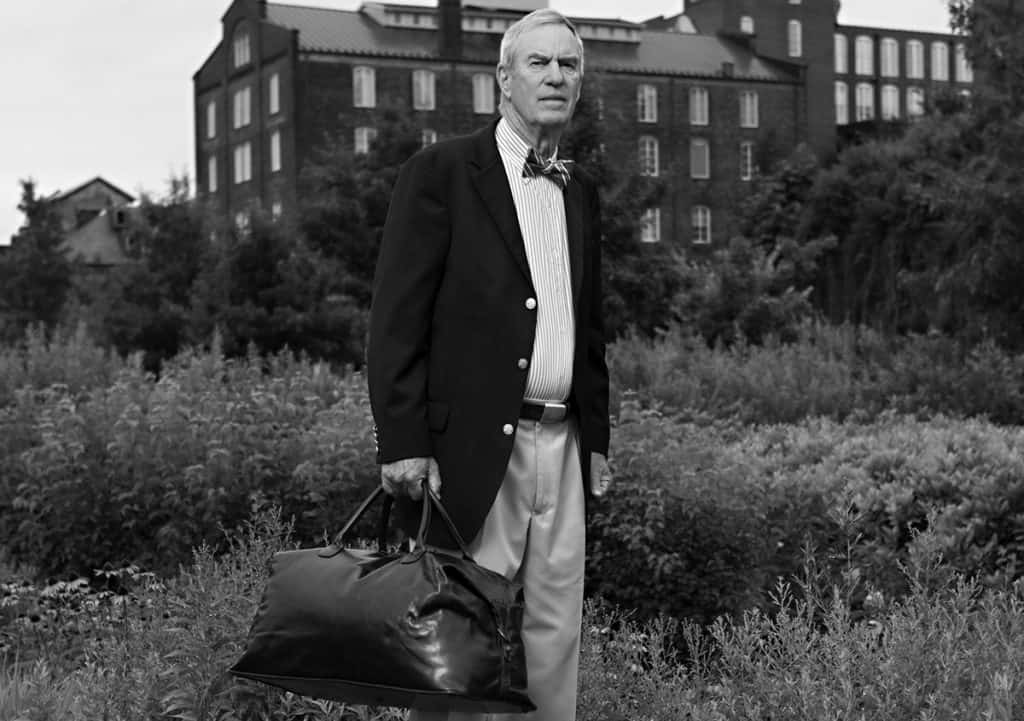 MR is sad to learn that Don Giles, chairman of the Board of Virginia-based leather goods brand Moore & Giles, passed away on Saturday, January 20 after a courageous five-month battle with cancer. He was 76.
Born on January 10, 1942, in Lynchburg, Virginia, Don graduated from the Virginia Military Institute in 1964 with a Bachelor of Arts degree in history. At VMI, he lettered for three years in football and indoor and outdoor track. One of the highlights of his VMI football career was sacking Roger Staubach (Heisman trophy winner) in the Oyster Bowl in 1963. After graduation, Don served for two years in the United States Army as a 2nd Lieutenant and as an instructor at the US Armor School in Fort Knox, Kentucky.
His journey at the Moore & Giles began in 1966, the same month that his grandfather (co-founder of Moore & Giles) retired. What started as a relatively small family business has grown into a company with an international scope. His vision and leadership helped transform a company that originally sold shoe components into a company with a global reach supplying a wide and varied range of leathers to the furniture, hospitality, aircraft, marine, and automotive industries. He was with the company for more than 50 years and most recently served as chairman.
"His spirit remains with us and around us as we move forward," said Sackett Wood, president of Moore & Giles. "Today, we take time to celebrate and be thankful for a life well-lived. The opportunity we all had to know Don and work with him is something we will all cherish and hold tightly in our memory. Don was full of goodness, decency, and integrity and I know that we all felt blessed to be a part of his life."
He is survived by his wife of 53 years, Frances Jones Giles. He is also survived by his two daughters, Dabney Treacy (Mike) and Kennon White (Charlie); as well as five grandchildren, Helen, Aidan, and Sam Treacy, and George and Lucy White.
A celebration of Don's life will be held at 1 p.m. on Thursday, January 25 at First Presbyterian Church, located at 1215 V.E.S. Road in Lynchburg, VA.
In lieu of flowers, please consider making a memorial contribution to Virginia Military Institute (319 Letcher Avenue, Lexington, VA 24450) for the Giles Davis Class of '64 Scholarship, or to Randolph College (2500 Rivermont Avenue, Lynchburg, VA 24503) for the Helen and Ruffin Jones International Studies Scholarship.